Responding quickly to the rapidly changing market conditions and staying ahead of the curve is often what cultivates top operators in the space - especially in today's environment. 2020 has thrown the industry a big curveball, forcing operators to change their business models overnight to adhere to all the new COVID-19 protocols to ensure clean and safe environments. 
In this blog, we talk with Josh Murrell, a project manager at Five Guys corporate. With over 1,500 locations around the world — 450 of those locations company-owned and operated and 1,100 locations franchised out. Five Guys has been making handcrafted burgers since 1986, and they are known for remaining consistent, always. If you have ever visited a Five Guys restaurant, you know the menu never really changes, and the fries are always overflowing as well! Who can say no to more fries - especially during quarantine?! The Burger chain has navigated through the pandemic in a great way, generating more success with curbside and delivery options to ensure customers are still getting their burger fix while remaining true to their brand!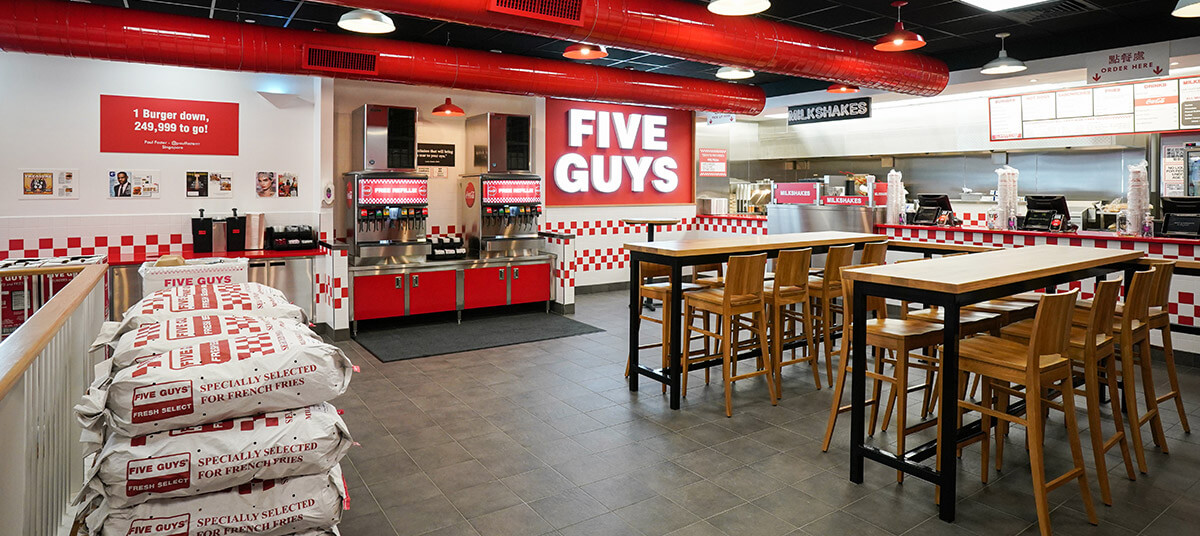 Here's part of our interview with Josh:
Q: What have been some of the biggest challenges your organization has faced in today's environment? 
A: I think some of the biggest challenges that we've had as a company, and I think this isn't unique to just Five Guys, it's unique to the restaurant industry in general, is just really being able to adapt to the ever-changing rules that go around with a pandemic and the various states and localities, keeping up with making sure our employees and our customers feel safe in our restaurants and just making it as easy as possible to navigate the time. I think that's been the biggest challenge for us, but so far, so good. We've been able to navigate it.
Q: What role is technology playing in today's current environment for your stores? 
A: In terms of how technology has really helped us become more agile in the current environment, I think it's made it possible for us to navigate this well. We were already working on a few things, Zenput being one, geofencing being another so we know when our customers are coming, make it easier for curbside delivery. But really, Zenput, for our corporate stores especially, was helpful in that we were able to roll out wellness checks very quickly and our cleaning checklists specifically for the pandemic so that way they can go through and thoroughly check things in the store and make sure they were cleaned properly. That helped out. And then just the things that we were already doing, just reinforced it. We really take pride in being clean and safe, and so the checklists and things that we were using already in Zenput really helped complement all those things.
Q: As the industry navigates back to growth and emerges even stronger, what do you think some of the longer-term industry trends will be?  What will the "restaurant of the future" look like? 
A: That's an interesting question. That's hard to say. It could bounce back to what we've been accustomed to, but I think just ease of ordering, I think, is going to be... Ease of accessibility, I think those are going to be trends that stick around, whether it's a quick-serve restaurant like us or full service where I think customers might not opt to dine in as frequently as maybe they did in the past. I think that'll stick around for at least another year or two, and it might bounce back a little bit where people get a little more comfortable. I don't ever see in-dining going away.