Being a retail operations manager today is quite different from what it was even just a few years ago. Multi-unit restaurant, convenience store, grocery, and other retail operators continue to digitize different aspects of their business. Brands are innovating faster than ever, and the Covid-19 pandemic has accelerated operational change and technology adoption by years. All of this means that retail operations managers have many new roles, responsibilities, and challenges. 
Fortunately, technology is evolving to meet the new demands of running multi-unit operations. Advanced digital platforms are emerging that enable retail operations managers to scale themselves across dozens or hundreds of locations, track what work is being done in stores and how well it's being done, and make it easier to support and improve their stores from anywhere.
What is a Retail Operations Manager?
The retail operations manager is responsible for keeping the business running across a multi-unit operation, from implementing new policies to increasing sales. Retail operations managers are often responsible for managing general managers and store managers and making sure they have what they need for each store's success, managing inventory, financials, supporting recruitment, enforcing and coaching on operating procedures, overseeing food safety processes, and more.
Because they juggle everything from system-wide initiatives to supporting specific stores every day, retail operations managers have a lot on their plate. And things have gotten even more complicated for retail operations managers with new changes that multi-unit operators have adopted, from new sanitization procedures, curbside or delivery services, government mandates, and changing store hours.
New Standards and Expectations in Multi-Unit Retail Operations Management
With an increased and intense focus on sanitization, distancing measures, touchless points of service, delivery, curbside service and more, the structural changes brought about by the covid-19 pandemic have changed retail operations management completely if not permanently. The role of retail operations managers must adapt accordingly.
This new reality of course means new standards and expectations for retail operations managers. There are many more things to track and stay on top of in this new normal, and there are added training materials and scenarios that must be developed. 
Operations managers traditionally spend as much time visiting stores and coaching employees as possible, but in today's reality, they need to be able to do their job even when not in stores – to effectively work remotely and try to be "in the store" without really being there in person. Does that sound futuristic? Well, welcome to the future.
Depending on the business and types of stores you oversee, you may need to rethink store layouts, product placement, walking paths, how and where to engage customers. Retail floor footprints themselves will also probably shrink while warehouse space expands, as more and more people shop from home instead of making a personal presence. All of this will require dynamic innovative thinking on the part of retail operations managers.
The good news is that the technology exists to do all of this efficiently and in every store, in ways that actually give retail operations managers more control and oversight than ever before. The result is a new kind of retail operations manager that uses digital tools to more confidently manage and oversee their entire operation from anywhere.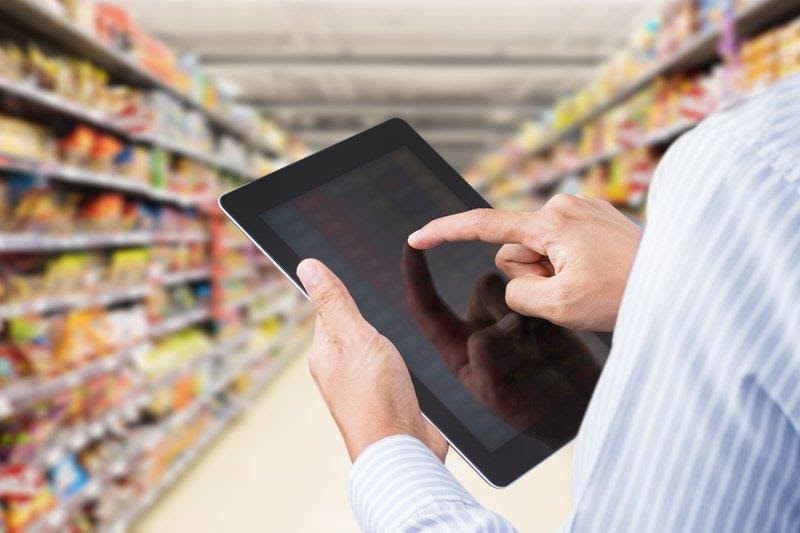 How Retail Operations Managers Can Adjust to the New Reality
Retail operations managers are now using technology to organize, automate, and track essential work that was difficult or impossible to do previously. 
While this software will have many, many different uses and applications it is important that it answers these two core questions:
1. How do you keep track of what work is or isn't completed in your stores every day?
Each of your stores has a lot of work to tackle every day, from sanitization to food safety procedures to food prep and carry over. How can you help stores teams focus their energy on the right tasks, or complete the pre-rush prep before 11 am? How can you see that work has been completed and been done to the standards that you expect? The right operations software will help retail operations managers answer all of these questions definitively, giving them the knowledge of what work is or isn't being done in any given store, and the ability to address it if needed.
2. How do you spot the most critical opportunities for improvement? When assigning corrective actions to your team, how do you hold them accountable to correct them quickly?
What are the top issues across your operation? Or even for each store? Once coach your stores on what to fix, how do you know that the work has been done? This is another core issue addressed by high-impact operations software for retail ops managers. Accountability metrics can be built right into digital tools used in stores so that the employees involved must meet these criteria in order to complete their assigned tasks. Was the task completed by a specific time of day? Is there a photo attached? Where was the employee located when they "completed" the work (e.g. did they mark a task "done" from the comfort of their home instead of when they were in-store). The retail operations manager has full access to the status of these tasks and the accountability metrics at all times, meaning that they always know what status of follow-up work.
So, What is the Solution for Managers in This New Reality?
Whether you're overseeing a local chain of shops or a multinational retail system, the challenges are similar. Overseeing your stores and the work happening in them requires an advanced degree of organizational skill and connectivity. Retail operations managers are increasingly using operations execution software to oversee and improve execution in their stores, from anywhere.