In the foodservice industry, operational blindspots exist when there's a good chance that things could go wrong and not be addressed quickly; ops leaders have low confidence that work will be done correctly when they're not in-store, and/or if there are not systems in place to ensure that work that is missed or done incorrectly will be followed up on, no matter what.
These blindspots are a major issue for any multi-unit restaurant. The reality is that every business faces them, but learning how to identify and address them – before they become a serious issue – is key to long-term success. 
Zenput was recently joined by Jim Wood, Director of Operations Services at Smart & Final, and Anthony Thomas, Manager of Continuous Improvement at Mapco, for a discussion on how they identify and address operational blindspots in their multi-unit convenience store organizations.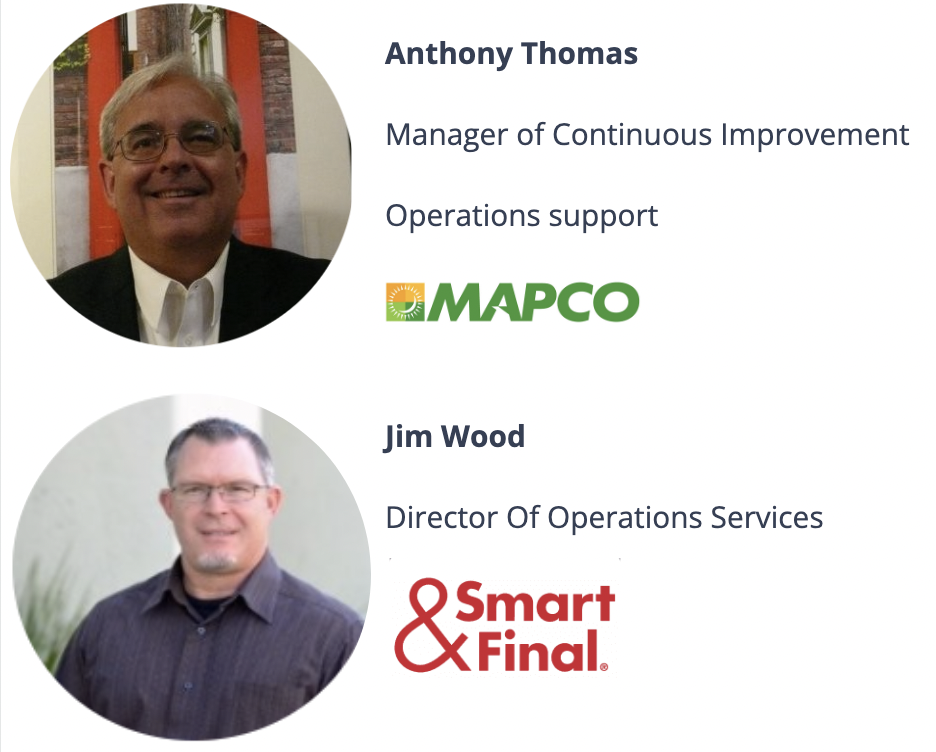 How to identify your blindspots 
The first step in resolving operational blindspots is uncovering what they are. You can't fix an issue that you don't know exists. But this can be a huge challenge, especially because they can change at any given point. Wood and Thomas share tips on how they go about identifying the blind spots in their operations. 
Visibility into work being done – even when you're not there
Having visibility into the work being done, data collected, and the needs at every store is vital to identifying issues, both organization-wide and at individual locations. 
Thomas shared an example of how heightened visibility into vendor credit requests helped uncover nearly $2 million dollars in unreconciled credits. 
For example, Thomas shared a story about how improved visibility into credit requests: there are always going to be issues with distributors, and documenting credit requests for missing products, short of delivery, damaged goods, out of dates, etc., is important to your bottom line.
Prior to implementing Zenput for vendor credit requests, Mapco relied on every store to request and follow up on credit requests using phone, fax, email, or snail mail, which did not provide the visibility needed to ensure proper close out. 
Mapco's estimated unreconciled credits for 2021 hit nearly $2 million dollars. Gaining this visibility had an immediate impact on their bottom line.  
Technology to automatically notify and alert when stores are out of compliance
Ensuring you have the right systems in place to help with focus, visibility, and compliance is key to both identifying and addressing operational blindspots. Technology can help with the identification of issues through: 
Automatic alerts and notifications if a task is missed or done incorrectly.

For example, if a weekly food safety audit is not completed on time, an area manager can automatically be notified and is able to follow up with the store to ensure that the work is completed or help address issues.
Reports emailed to ops leaders with completion rates of critical tasks/projects.

What is the overall completion rate of certain tasks? Which stores did or didn't complete work for any given day/week, etc.
Focus on the top priorities
Covid threw everyone a curveball, and for many it actually helped identify a lot of core blind spots. Many businesses were forced to go back to the basics and focus on specific guidance given by the CDC to keep employees and customers safe. 
When allowing yourself to focus on the most important procedures first, you can ensure compliance in vital areas before introducing secondary initiatives.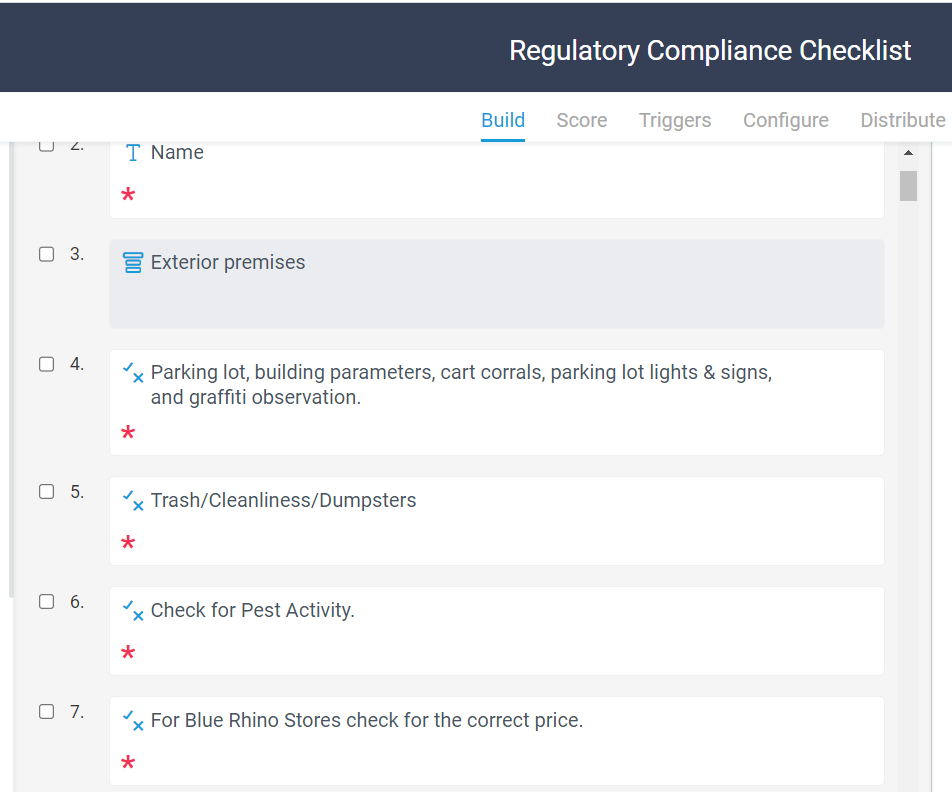 4 Tips to Address Your Operational Blindspots 
Once you identify areas of opportunity, how do you go about addressing them? We've already covered that technology is an important piece to this, but what are the best practices when choosing and setting up the right solution? 
We've compiled 4 tips shared by Wood and Thomas that they've fine-tuned through their over 60 combined years of experience in the industry. 
1. Streamline work
Going back to staying focused, streamlining work is an important best practice, especially in this industry. There is so much to be done at every point in the day for both store and field employees, and stripping back to the core of what needs to be completed will help all parties involved. 
Mapco was once struggling with the adoption of their digital checklists, but after adjusting a checklist from over 170 questions, to just 73, they jumped 11% in completion rates in only two weeks. 
2. Use technology that is easy to use 
Having a tool that is easy for your teams to use is important because if no one in your stores uses the tool the whole process will fall apart. A system is only effective if it is being used and being used properly. With high turnover in the industry and frequent shift changes, it is imperative that the solution(s) in place are intuitive and easy to use.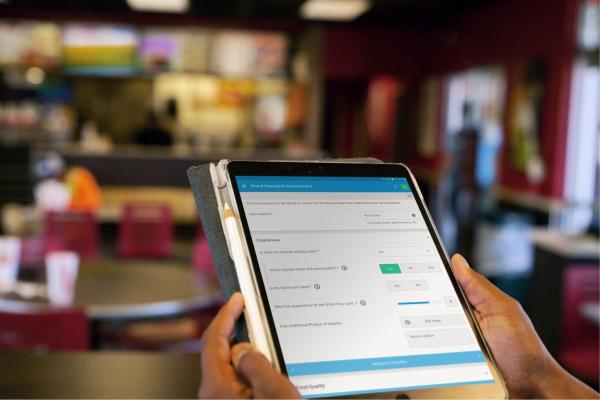 3. Flexibility and speed 
Changing certain protocols and processes in as little as half a day is now a necessity. With Governmental visits increasing in 2022, Smart & Final points to their "Regulatory Walks" as a prime example of the need for agility. 
Complying with government regulations is hugely important, so Smart & Final created internal audits called "Regulatory Walks" to cover what will be reviewed and audited during Government visits. As protocols are changed, Zenput allows for immediate form adjustments that can be sent down to the field and store levels in real-time. The corporate team is able to continuously monitor and raise compliance standards by reviewing reports at a district level and even drilling down into a store view. Wood explains that you can "change results as you apply superior follow-thru." 
4. Avoid the black data hole
Don't collect data unless you plan to use it. In the same vein as streamlining work, you should not be collecting data just to collect data. If you're over-collecting, meaningful data can fall thru the cracks and into a 'black hole' with other information that isn't necessary. 
Mapco avoids the 'black hole of data' by taking every Zenput checklist through a vetting process that is reviewed by both Thomas and the VP of Operations. 
At the end of the day, no business is safe from operational blindspots, but keeping a focus on how to identify and combat potential issues is how you can successfully work through them.