Manual temperature monitoring creates food safety risks
Storing, preparing, and serving food at the right temperature is a critical aspect of food safety. But because employees are often trusted to manually perform temperature checks and thermometer readings, it's common for these processes to be done incorrectly or forgotten entirely.
Improve food safety and compliance
Foodservice operators use Zenput Temp Monitoring to automate temperature monitoring and know instantly if food or equipment go out of range. By automating this process, operators better protect their inventory and customers from foodborne illness, save employees time by eliminating manual temperature checks, and ensure compliance with internal and government safety standards.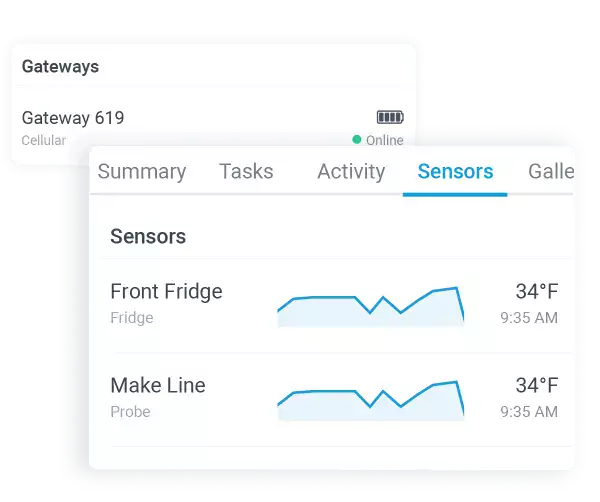 Always-on temperature monitoring
Temperatures of freezers, walk-in coolers, makelines, and other areas are automatically logged in Zenput at regular intervals, and are viewable from mobile devices anywhere in real time.
Instant alerts & automated follow-up tasks
When temperatures of equipment or product go out of range, mobile alerts are automatically sent to specific managers or other personnel to identify and address issues as quickly as possible, and follow-up tasks are instantly assigned to the right person to hold them accountable for corrective action.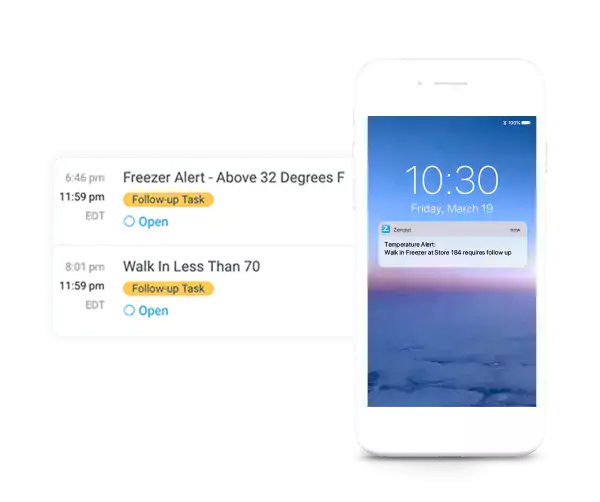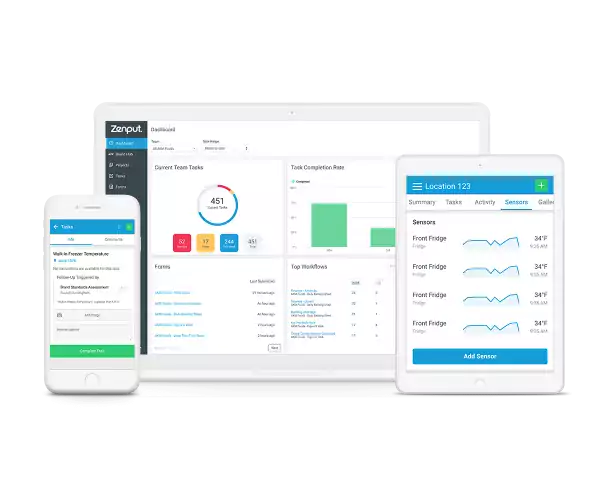 Operation-wide temperature reporting
With a complete history of temperature logs across every location, easily find important temperature information during audits, inspections, and more.
Quality sensor hardware
Best in class temperature sensor devices are easy for each store to set up, wireless with long-range functionality, and last for years.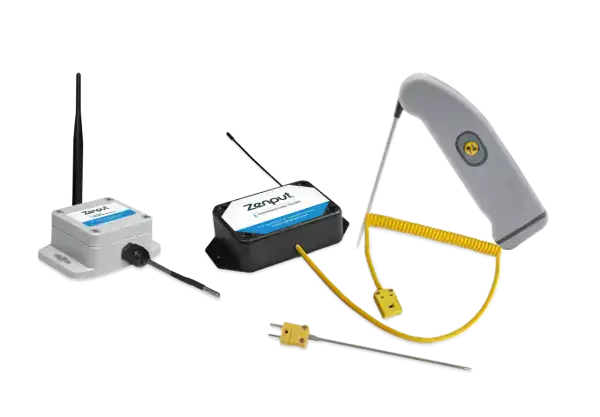 Part of the Zenput Connected Store
Boost team productivity and the quality of execution through automation and connected IoT devices.
The Zenput Connected Store is a suite of IoT device solutions that connect to our core operations execution platform, including: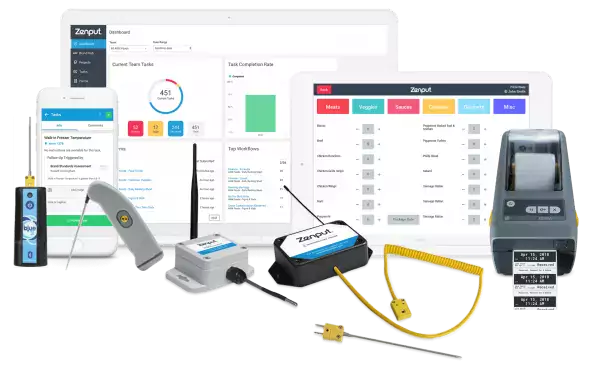 Zenput gives us a complete, centralized view of what happens and needs to happen in every store every day. Now with the ability to automatically monitor and receive alerts for our equipment temperatures, we're reducing the risk of product being spoiled while freeing up staff to refocus their time on other work.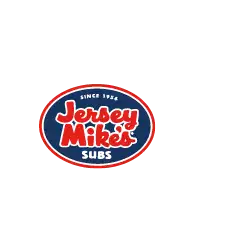 Gary George
Director of Operations, MM Subs (Jersey Mike's franchisee)