Reducing opportunities for error
From manually checking food and storage temperatures to filling out food expiration dates, employees are burdened with critical work that is easily missed, forgotten, or done incorrectly – with real consequences.
Elevate team execution in every store
The Zenput Connected Store is a suite of IoT solutions that automates important tasks, captures data, and improves execution against all of your key operating procedures.
Zenput Temp Monitoring
Zenput connects to sensor devices to automate temperature checks and alert you instantly if food or equipment go out of range. Operators can better protect their inventory and their customers, and more effectively monitor temperatures (historically and in real-time) across the operation.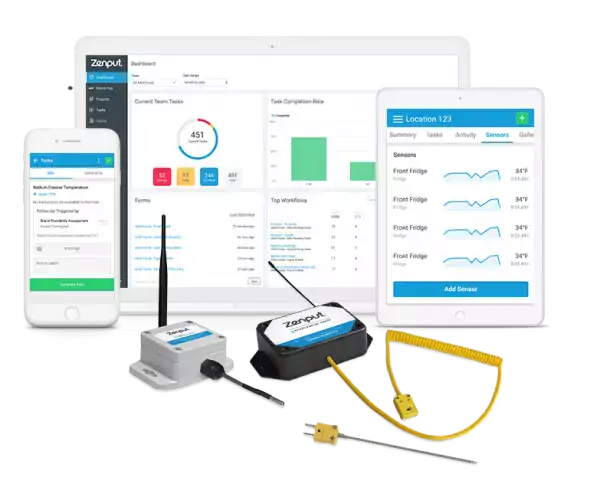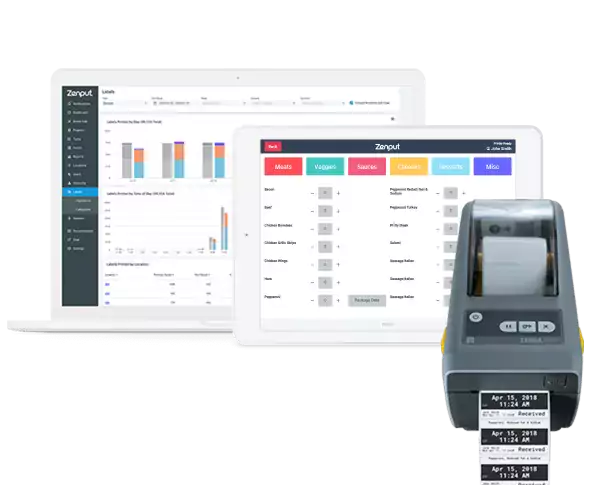 Zenput Labels
Improve the consistency and accuracy of food preparation labeling. From the Zenput Labels mobile app, each store can easily print food prep labels with automatically calculated expiration dates and times for each product.
Bluetooth Thermometer Sync
Automatically log temperatures from bluetooth thermometers into Zenput forms for faster and more accurate temperature checks.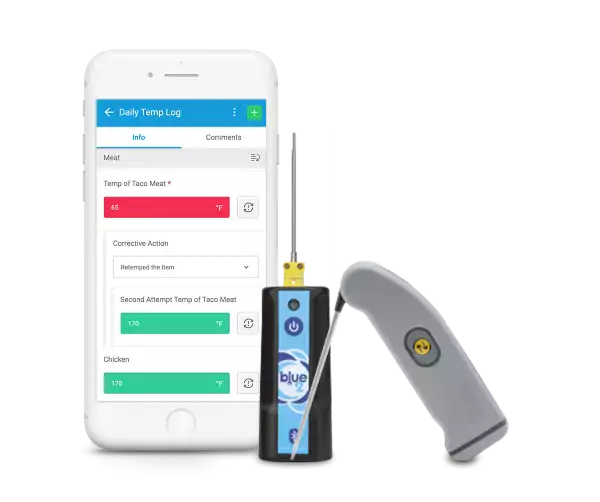 Zenput has increased our confidence in food safety practices and recordkeeping across all of our stores. A critical aspect of that is Zenput Labels, which automates and makes it easy to print critical dates and details at every step of our food preparation process.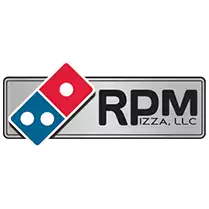 Stephanie Siegwald
Operations Development Director, RPM Pizza (Domino's Pizza franchisee)