Recent market conditions have heightened challenges for restaurant operators and forced quick and constant change in strategies and procedures. 
While restaurant operators have historically been able to develop new strategies over time and slowly roll out these new procedures via store visits and paper checklists, recent disruption in the industry has proved this method to be unsustainable. 
In addition to standard day-to-day operations, restaurants are faced with new challenges that force major change in a number of areas, like: 
Changing mode of operations

Heightened focus on employee / customer safety & public health

Different strategies & processes for different locations
Creating a remote, agile operations execution plan is imperative to maintaining a safe and successful operation. In the Zenput Guide to Agile Operations Execution, we breakdown the framework for agile operations execution includes:
Optimized roll out of procedures & initiatives: we take a look at different examples of how, through the use of technology, you can ensure new and existing procedures are quickly and effectively rolled out across every location.
Ensuring compliance with these procedures & initiatives: we explore different examples of how you can ensure stores are complying with all necessary work needed to keep a safe and successful operation, as well as using corrective actions to fix any issues as they arise. 
Driving productivity in execution: we take you through various scenarios on how to prioritize work and automate certain tasks to help optimize productivity.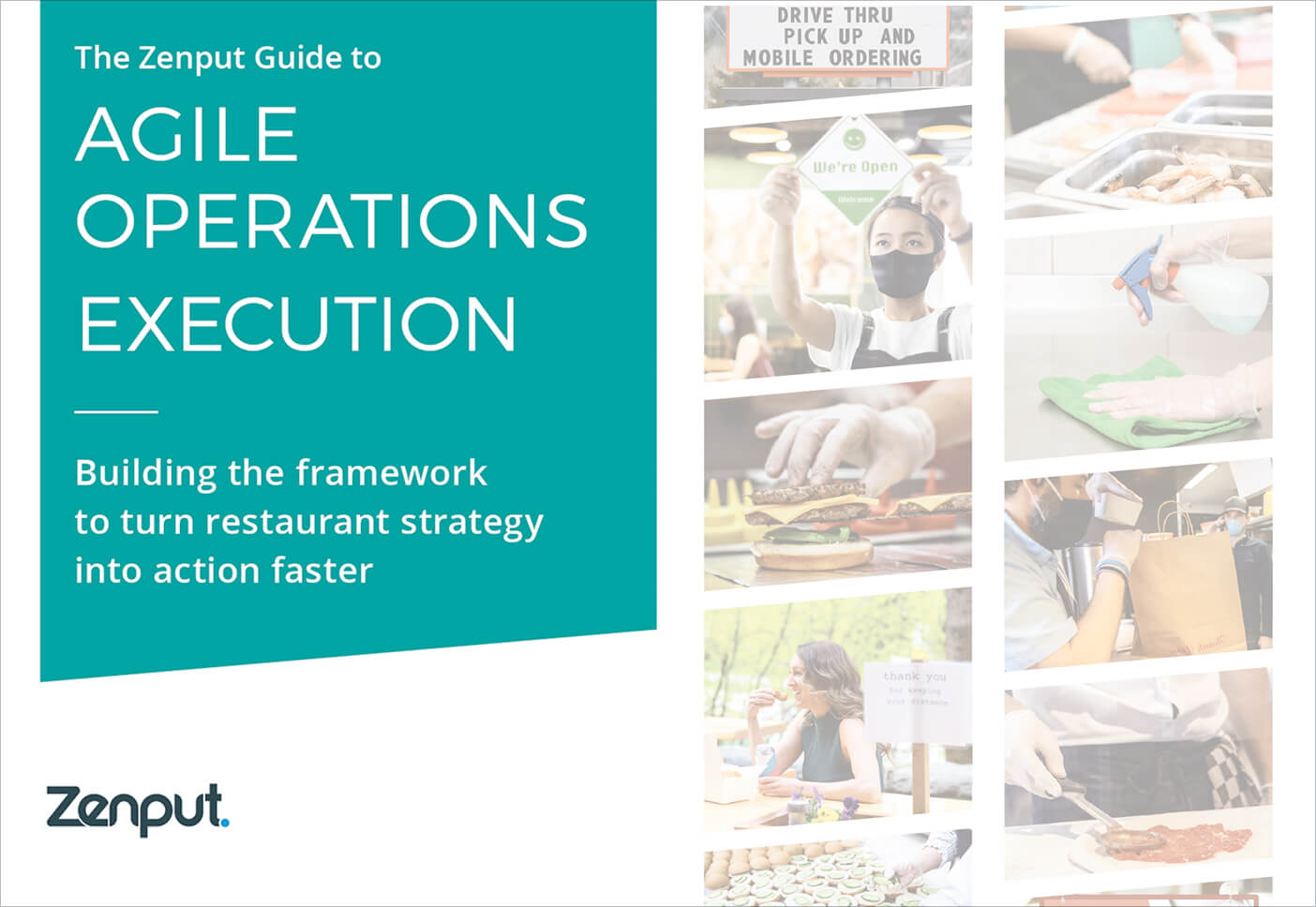 For a deep dive into real-world insights and technical how-to's for turning strategy into action faster, download the full Agile Operations Execution Report.