P.F. Chang's mission is the same today as it was the day they open opened their doors in 1993: to celebrate life, family, and food. For assistant operating partner, Brandon Lozier, the family connection to P.F. Chang's holds true. Before Brandon got started with P.F. Chang's almost 11 years ago, his father started as a general manager in 1995, and helped open the first handful of P.F. Chang's restaurants. While Brandon's father went on to grow his career with P.F. Chang's for 21 years, Brandon began following in his footsteps when he graduated from high school.

Brandon's growth with P.F. Chang's highlights how the foodservice industry remains one of the few sectors where people can walk in and work their way up the ranks. He's enjoyed watching the company evolve and has come to appreciate the high standards and innovative mindset that P.F. Chang's holds itself to.



Operations Leader Spotlight: Branden Lozier, Assistant Operating Partner, P.F. Chang's

Tell us about your history with P.F. Chang's.
"Out of high school, my parents instilled the importance of pitching in and helping around the house. I started rolling silverware and napkins at the P.F. Chang's in my hometown, and have been with the company ever since, having now worked my way up to assistant operating partner."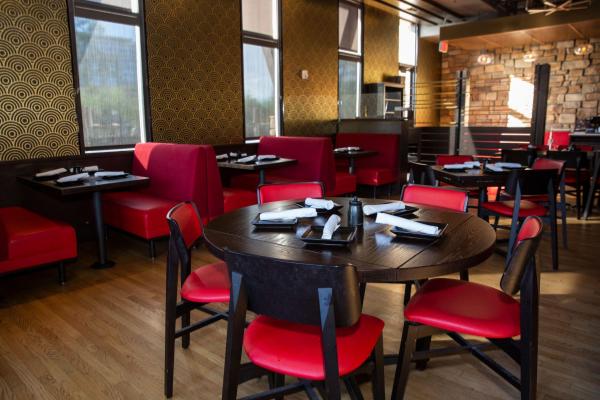 How do you maintain accountability and help your team deliver high-quality work?

"We are P.F. Chang's; we are a globally recognized brand, so we have to hold ourselves up to that standard and that accountability. And then, if your dishwashers are holding themselves to that accountability, at that entry-level point, it just rises up the ladder. It rises up the ladder, and overall translates on that plate, and makes sure the guest experience is positive. It translates into a more positive environment for me, my staff, my tables, my guests; it just all trickles down, and something so small as a checklist becomes something that you truly rely on, on a daily basis."
In 2019, P.F. Chang's deployed Zenput's operations execution platform to ensure compliance with a wide range of food safety protocols in each of its restaurants. Store employees use Zenput to perform a range of processes to ensure that food is kept at the right temperature, equipment functions properly, and food is handled, labeled, and stored correctly. Prior to using Zenput, Brandon recalls having many menial tasks in his day-to-day operations, most of which were done with pen and paper.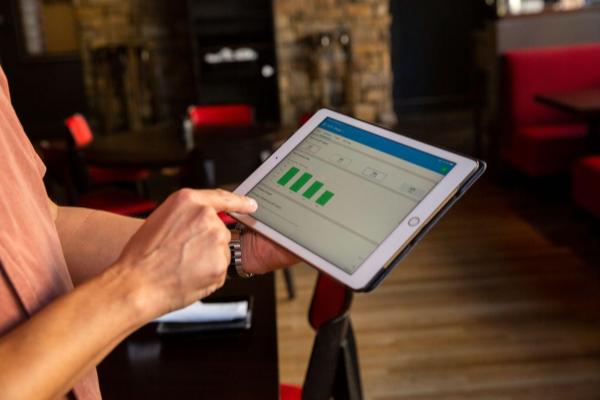 Compared to when you first started at P.F. Chang's, how does digitization and automation help you be more effective in your role today?
"Before Zenput, everything was a little more analog, and we actually had to put pencil on paper, and then paper in binder, and all those binders had to go into certain spaces. Zenput improves operations in the restaurant just because you're holding each other accountable. You don't have to go through binders and keep all those records. And it's all organized already for you." 

What would you say to someone considering starting a career with P.F. Chang's?
"I love working here. It's a solid place. I love the fact that we're a 21st-century company, not a 30-year-old company stalling. We're pushing, still progressing. We're still looking for the best quality, not just in food, but also with products and support systems for both back and front of house." 
In his role as assistant operating partner, Zenput allows Brandon to spend less time doing admin work so he can focus more on guests and making positive experiences tableside to make sure customers keep returning to his restaurant. As a result, he feels more prepared, more effective, more accountable, and more prideful in his role every day.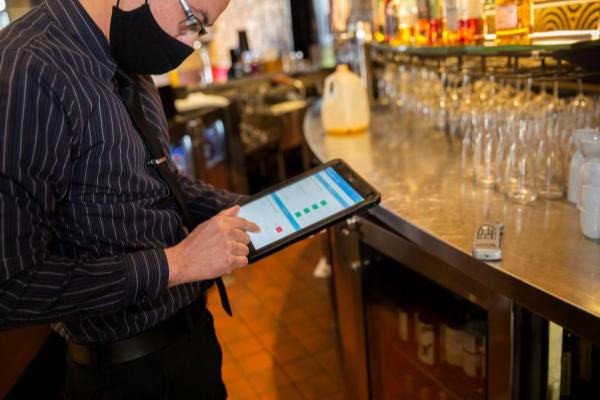 Founded on the belief that food should be made with heart and served with honor, creating consistently exceptional guest experiences is the essence of P.F. Chang's operation - from rolling silverware to hand-rolling dim sum every day in every location. As an iconic and highly-esteemed international restaurant brand, P.F. Chang's recognizes the importance of delivering quality food and experiences at each one of its 300+ global locations across 25 different countries. 

Watch OpsX in Action with P.F. Chang's to see first-hand how the company maintains these high standards while also ensuring quality execution throughout its entire operation.