In a recent blog, we outlined the responsibilities of modern store managers in restaurants and retail. While many people may think it only consists of opening stores and filling out paperwork, managers have quite a few critical responsibilities on their plate.
Each day in a fast food restaurant, managers are responsible for managing employees, managing food (prep and food safety), managing labor, and completing or assigning checklists, task lists, and cleaning tasks while still working in a store position. Essentially, managers have endless things to keep track of, and usually, little other management help with one to two managers working each shift (and employees to oversee at any given time).
As a Wendy's manager (since high school) and intern at Zenput, I'm operating in dual realities where I can attest to how challenging each shift can be as a store manager while seeing the modern and innovative solutions that restaurant brands are using to address these exact challenges. Here's my perspective and a glimpse into what a day in the life of a Wendy's manager looks like.
Rising through the ranks at Wendy's
Like every business, running a Wendy's restaurant requires the successful cohesion of many moving parts. I have worked at Wendy's for over six years, and I have done everything there is to do at the store level at one point or another. From being a crew member to safety marshall, shift supervisor, and assistant general manager, I have become well-versed in the intricacies of running a Wendy's store.
Being a manager at Wendy's showed me that I loved business management, so I obtained an Associate's degree in business administration and am currently working towards a Bachelor's degree in applied business management. While looking for internships, I stumbled across Zenput and was instantly drawn in. Understanding the nature of restaurant management, I am intrigued by Zenput's platform and ability to help deliver operational excellence in a hectic environment.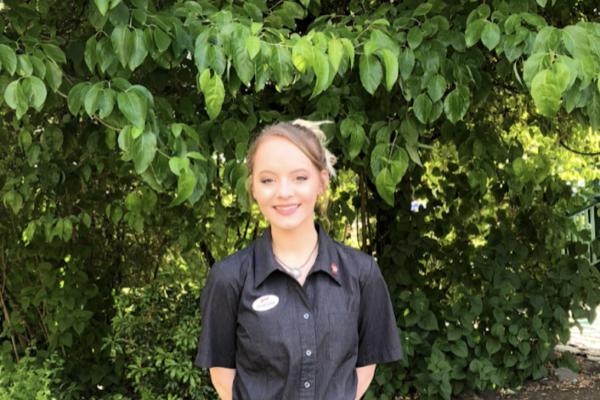 Experience with other stores 
My location is a training store, meaning that our operations are good enough for us to train managers for other stores, which means that I have played a part in training dozens of managers for locations across our district. I also have a lot of Wendy's experience outside of my location. I have managed many shifts for other stores in our district and have attended grand openings for multiple locations. I even worked at one particular store's grand opening when they set the record for the highest daily sales in the history of the franchise. 
In-store positions: What it takes to run a shift

First and foremost, Wendy's is a quick-service restaurant, meaning that the food is fast, the service is fast, and like most restaurants, employee turnover tends to be fast, too. 
It takes a lot of people to run a Wendy's, but we don't always have enough, or the right people available to work. Managers must write a "shift plan" for each shift that assigns employees to store positions. Sales projections for each day, manager's discretion, and employee availability dictate the number of employees scheduled to work on each shift.
As straightforward as that sounds, other factors impact which employees end up working. Sometimes employees call in sick, don't show up, or trade their shift with another team member, meaning that staffing and skill level challenges often arise.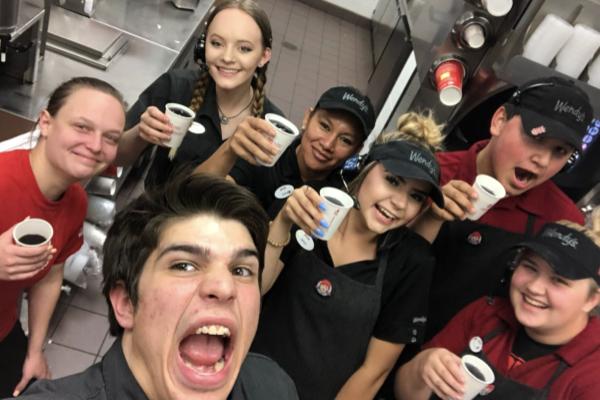 Managers are expected to assign employees on each shift to store positions such as drive-thru order taker, sandwich-maker, grill operator, etc. Generally, each shift will have between eight and 11 employees working at a given time. Positioning is based on employee skills, what time they are working, and if they are supposed to be in an opening or closing role. For example, if someone is scheduled to be the grill closer, they should also be assigned as the grill operator during dinner or soon after so they can work on pre-closing tasks. Not every team member will be assigned to a specific position, as some employees will be reserved to assign breaks or to do other tasks like dishes or taking out the trash as needed. 
Turnover in the foodservice industry has always been high, but during the height of what is being called the great resignation, staffing in the food industry became more of a challenge than it already was. Store dining rooms were closed initially because of the threat of the pandemic, but they stayed closed because of the lack of staff. Our franchise chose to open our store dining rooms while mask mandates were still in place, giving store managers the new challenge of ensuring customer compliance. 
Five key drivers to help deliver a great customer experience 
With labor challenges being the new normal, stores find themselves short-staffed, under-trained, and unskilled. For most stores, generating customer demand is not the issue; their problem is serving every customer successfully, and we have a lot of customers. My location serves over 600 cars in the drive-thru daily, and we have around 800 tickets or individual transactions each day, often with more than one meal per transaction because of families or groups.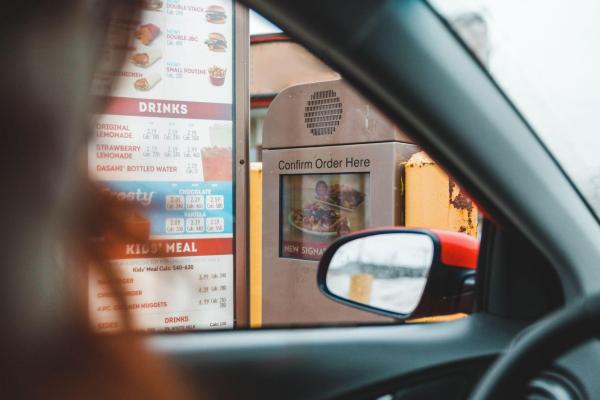 Due to the volume each Wendy's location can do, we focus on five key drivers to help deliver a great customer experience:
Friendliness

Accuracy

Cleanliness 

The taste of the food

Speed of service. 

These five key drivers become a balancing act for managers in the shift. If we place all of our energy into one or two of the key drivers, the others may start to fall behind. Customer satisfaction scores dictate which drivers each store needs to put extra effort into to raise the scores into acceptable ranges, and plays for each shift are determined to help guide operations in the right direction.
Putting customers first 
Each Wendy's guest expects an excellent customer experience when they visit a Wendy's location, and Wendy's aims to deliver on those expectations. Still, a lot of unexpected issues can arise each day. At my store, we joke about having to constantly "put out fires," both physically and metaphorically. Throughout my time at Wendy's, many unpredicted situations required fast decision-making to solve a problem or reduce risk. These have included actual fires, equipment failures, employee injuries, unreasonably angry customers, and inclement weather. 
Remember that most fast-food managers are young adults with relatively low life experience (as mentioned, I started as a manager after high school). Young managers become responsible for the success of the store and the safety of employees and customers. 
Timing is everything 
The roles I have held at Wendy's have all had different areas of focus, with more responsibilities added as I progressed up the ladder. These responsibilities can be looked at in three separate sections:
shift management

employee management

administrative tasks 


 
Shift management includes assigning employees to store positions, distributing breaks, food safety management, resolving customer complaints, and motivating and empowering employees to complete shift goals.

Employee management deals with hiring employees, getting them through the onboarding phase, facilitating training, and writing the weekly employee schedule (a daunting task as we have between 42-48 employees at any given time).

Administrative duties include payroll, ordering product, cash management, and other paperwork. Each manager's role consists of all shift management responsibilities, and as managers move up in the hierarchy, they gain more and more employee management and administrative duties.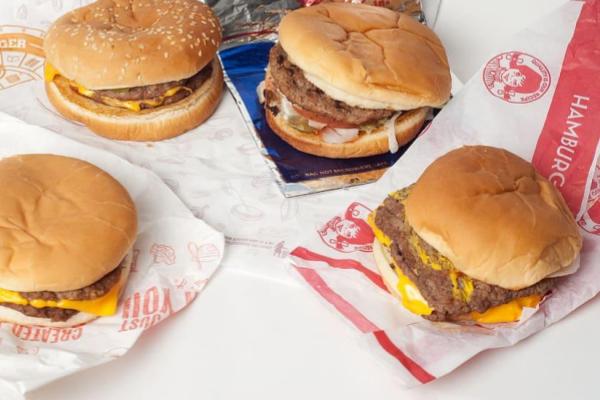 The top challenges for restaurant managers
From my perspective, the biggest challenge managers currently face is turnover and staffing, both at the employee level and in management. Before the pandemic, fast-food restaurants did not have the luxury of hiring employees for skill or experience, and being hired almost exclusively hinged on the applicant's availability. Now, there are still not enough employees to go around, which causes a dangerous cycle. Employees will work stressful shifts without enough support, causing them to become overwhelmed and dissatisfied, making them less likely to stick around, which just amplifies the problem.
Another challenge we face is supply chain disruptions, as suppliers are also dealing with the impact of labor shortages. For months we have been getting emails from our suppliers saying that items that we ordered will not be showing up on our delivery. Still, just a few weeks ago, every store in our district did not get their entire delivery right before the weekend because there was no truck driver to get the product to us, or warehouse workers to facilitate a pickup. 
With staffing and product shortages being constant, another challenge that fast-food managers face is constantly having to bounce back. Managers are always expected to be smiling, upbeat, and on top of everything, even after a ten-hour shift where nothing goes right. So remember, managers in this industry do much more than just paperwork, as all expectations and responsibilities fall on their shoulders every day. 
Managing in the fast-food industry is enlightening. I have learned so much about the industry, customers, employees, and myself. In this environment, there is never a break: the moment that one challenge is overcome, the focus shifts to another challenge or area to improve. With our attention being stretched over many different directions, it can be challenging for managers to maintain vigilance on key results every second of every day. 
At Zenput, our vision to make every meal safe drives everything we do. With many of our employees having backgrounds in the food industry, the importance of that vision is something we don't take lightly. While maintaining and ensuring food safety, Zenput gives managers at the store level time to focus on operations execution. 
Learn more about how Zenput supports multi-unit operators in the Restaurant Ops Leadership Guide.