Domino's, like any business that serves food, must comply with food safety regulations. Although imperative for the health and safety of customers and employees, the process can be time-consuming, inconvenient, and challenging to maintain consistently. 
At Zenput's second annual user conference, OpsX'22, Peyton Whitty, the Field Training Manager and Food Safety Specialist for RPM Pizza, Domino's largest franchise, shared details about how automation drastically improved food safety and profitability in their stores. [Watch the recording here]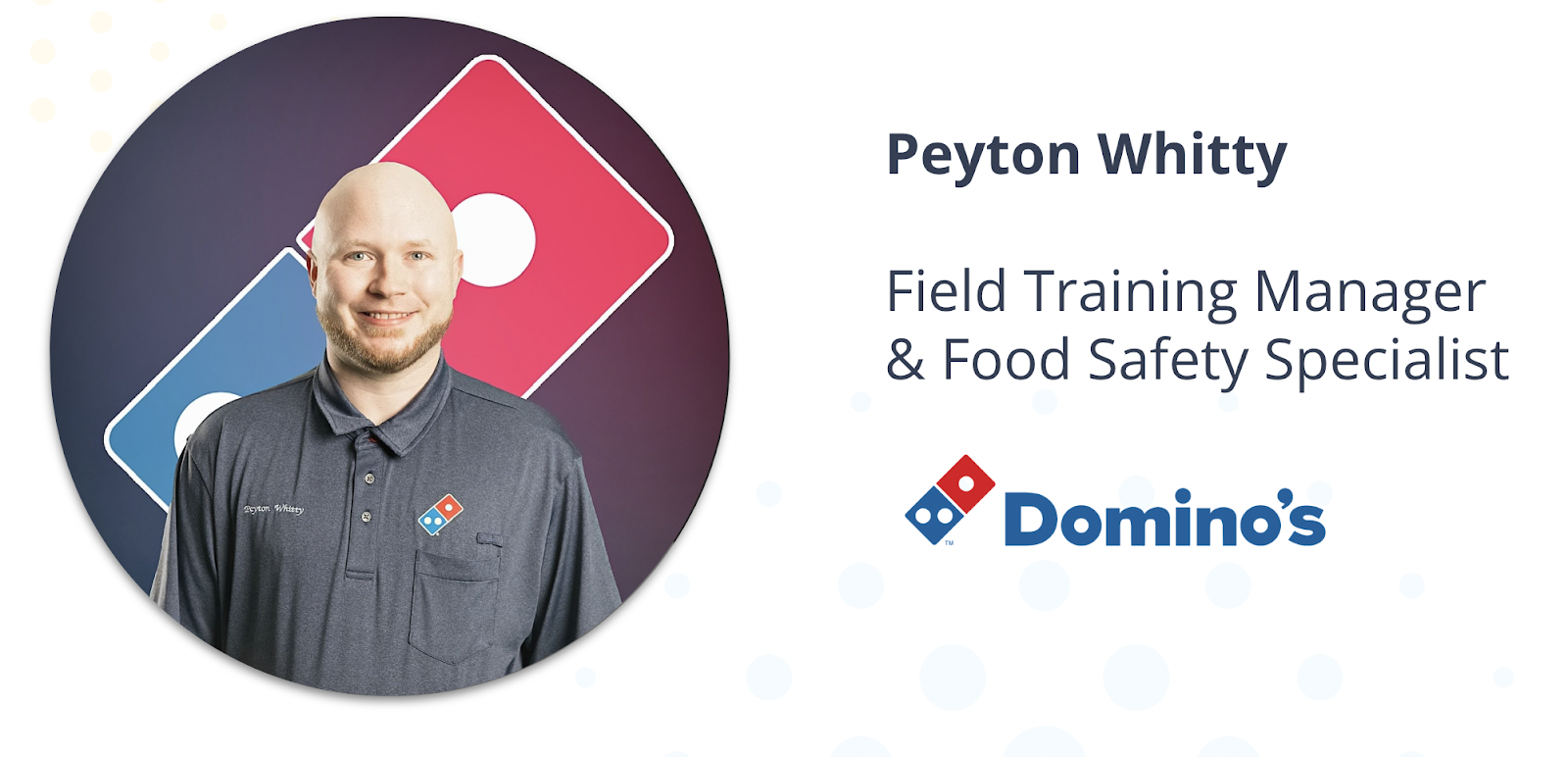 "Before we used Zenput Temperature Monitoring, it was a very manual process." 
-Peyton Whitty, RPM Pizza
The tradeoff: complete the food safety work, or help your customers and employees
For RPM Pizza ensuring food safety used to be extremely time-consuming; store managers had to check and record temperatures every few hours, food-prep labels were written out by hand before, during, and after each shift. In order to conduct food safety checks, managers had to take focus away from customers and employees, or risk not completing the checks within the correct timeframe. Peyton explains, "If the store got busy, some [temperature checks] might not be on time", something that could cause ready-to-eat items to enter the food safety danger zone, which could lead to foodborne illness in customers and employees and cause harm to the brand. 
The manual process also made the company vulnerable to human errors. At any point in the food safety process, mistakes or misunderstandings could jeopardize the safety of the food being served. For example, writing the temperature on the wrong line item, misreading the thermometer, or not knowing what to do when a food item or piece of equipment entered the danger zone could all lead to food becoming unsafe. 
"If someone wasn't trained right on how to do it, then it may not be recorded correctly"
-Peyton Whitty, RPM Pizza
Automated temp monitoring and food prep labeling
With over 200 locations, RPM Pizza realized that in order to best serve their customers and their employees, a more accurate food safety system was needed. They decided to introduce Zenput Temperature Monitoring, which allows temperature monitoring to be automated, taking the responsibility out of the team's hands and allowing them to focus on the customer experience. 
As with all changes, RPM Pizza anticipated resistance from the store level. Yet, they found that the adoption of Zenput Temperature Monitoring was widely accepted due to the ease of use and intuitive nature of the process. 
"So bringing something new to the table that everyone liked for the most part immediately is rare. With this though, the two biggest things of ease of use for this is the install and then, the continued use"
-Peyton Whitty, RPM Pizza
Meanwhile, not only are users at the store level pleased with the adoption of Zenput sensors and temperature monitoring but auditors are pleased as well.  "[Auditors are] very accepting of it. It's not only is it easy to use from the store's point of view, but it's great for food safety because we know that these temperatures are being recorded." 
With Zenput Temperature Monitoring, each location has a 90-day log for each sensor, that can help diagnose ongoing issues. "When they have a unit that's acting up, they can use this history that's built into the Zenput temperature logs to determine when and how often it's messing up. Do we have a defrost issue? We can get to that answer a lot faster." Having that 90-day log at their fingertips meant that stores were spending less time and money on diagnosing and fixing equipment, adding up to big savings system-wide.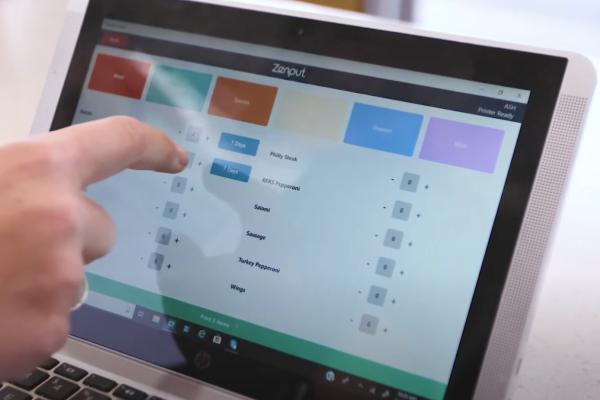 In addition to rolling out Zenput Temperature Monitoring, RPM Pizza also adopted Zenput Labels. Before this, each location was writing labels for all of their prepped food by hand, a very time-consuming process. Expiration calculation mistakes or sloppy handwriting could lead to new items rather than old ones being used first or causing expired product to be served. 
"Not only was it a manual process where you had to write this stuff down, it was also manual calculations." 
-Peyton Whitty, RPM Pizza
The adoption process of Zenput Labels went smoothly system-wide. The labels reduced the time it took to label prepared products, were more accurate, and easily dissolved when the container was washed. "It's very convenient. They've got it organized and color-coded. So once we kind of tested that out, everyone was just a fan of how easy it was to use." 
Through implementing Zenput Labels and Zenput Temperature Monitoring, each RPM Pizza location saves about an hour of labor each day between not having to manually check temperatures or calculate and write expiration labels. Meanwhile, customers and employees are more protected from food safety issues due to automation in the food safety process. 
To find out more about how top operators use Zenput to achieve operations excellence, watch our speakers from this year's OpsX user conference.