2020 hurled us all into the unexpected. For businesses, this meant quickly finding newer, better, faster, and safer ways to operate. As a result, the urgency of automating critical business functions has proven crucial.
The use of automation and tech are increasingly being deployed to raise productivity by saving time, yielding more accurate inventory control, and eliminating human error. Automation should essentially relieve staff from mundane tasks and allow them to actively engage in relationship-building roles with customers. When Amazon rolled out its Go grocery store in 2018—a completely automated shopping experience free of cashiers and check-out counters—it heralded a new era of automation akin to a type of modern Industrial Revolution.
For supermarket operators, this can be an enticing cost saver, but it's essential not to get so caught up in the automation hype that the ever-important aspect of human connection is overlooked. 
Consumers value being listened to and being understood—that their opinions are heard and considered. So, for automation to be effective in the long run, brands need to ensure that it has a positive outcome for the customer. If automated features such as self-checkout kiosks, for example, add more frustration than benefit to the customer experience, they will be deterred.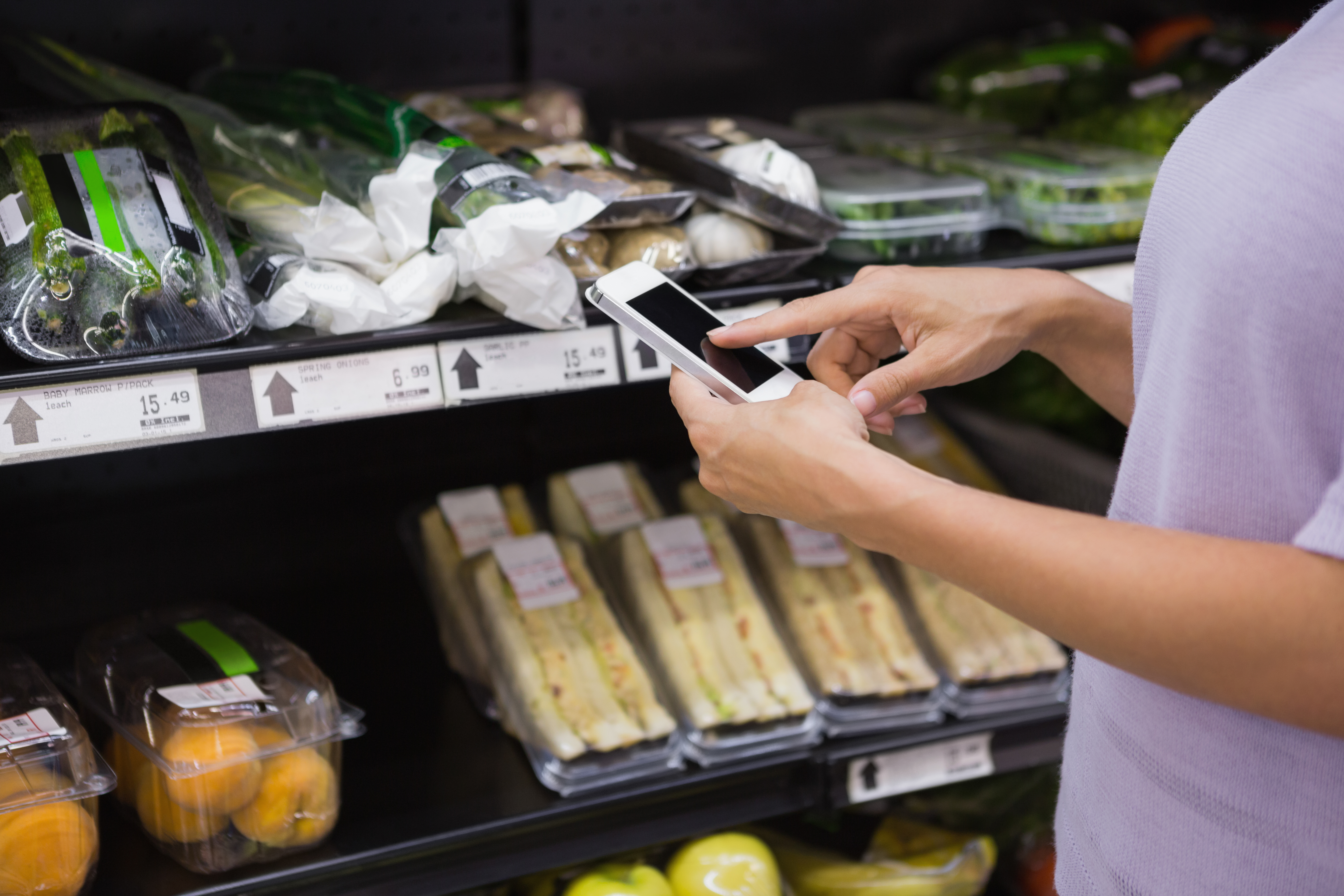 1. Operations Execution
Automating Grocery Operations Processes 
Grocery operators are automating various aspects of their business to save employees time on simple manual tasks and improve the consistency with which certain work is done.
Here are three examples of how automation is making a positive impact for grocery operators: 
Corrective actions | As audit answers and scores are submitted, follow-up tasks are instantly assigned to store managers to prevent issues from slipping through the cracks. Field managers receive alerts for critical issues, and are notified after issues are resolved.
 

Temperature monitoring |

Storing food at the right temperature is a vital aspect of food safety. Operators avoid human and mechanical errors resulting in unnecessary product and financial losses by automating

temperature monitoring

. Integrated tech tools automatically log freezer temperatures, makelines, and walk-in coolers at regular intervals, and are accessible from a mobile device anywhere in real-time.


 

Food prep labeling | 

Digital 

food labeling

automates critical steps in the labeling process, including the automatic calculation of expiration dates and product identification. This improves accuracy, food safety compliance and saves time.
2. Customer Experience
Automating the Customer Experience in Grocery Stores
If automation does not improve the customer experience, it is essentially not going to benefit your bottom line. By using automation to improve customer safety, convenience, and overall shopping experience, you will stay ahead of the competition and become a preferred business with a loyal consumer base.
Checkout queues are one of the largest frustrations of in-store shopping.
The COVID-19 pandemic has made technology of strategic importance in facilitating the health and safety of shoppers and employees. The ability to offer services in a contactless environment now allows shoppers to skip lines, avoid interactions with cashiers or baggers, and use automated ordering processes. Checkout lines are one of the biggest frustrations of in-store shopping, but when orders for collection are already packed and totaled, check-out is fast and efficient, and customers are happier.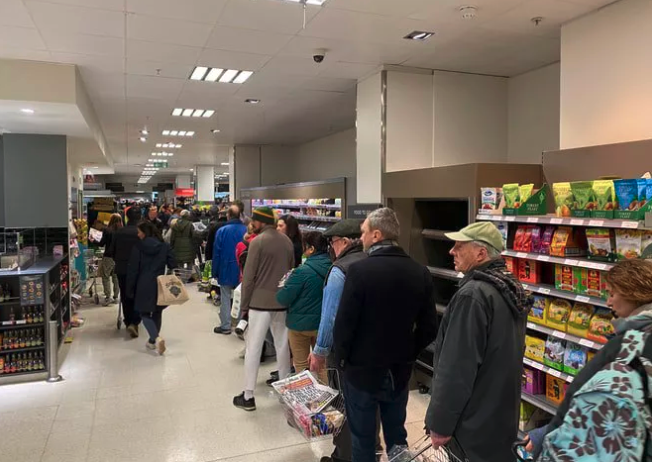 3. In-Store Efficiencies 
Robots Are Taking Over the Aisles
Robots are also performing in-store functions on the grocery floor. Tally, for example, is a robot that moves around store aisles to capture shelf stock images and assist with inventory counts. Tally alerts customers of its presence and is programmed to move slowly, avoid congested aisles, and stay at a 10 ft distance.
Robots like Tally not only allow greater efficiency and reduce labor costs, but also close the data gap by gathering information and relating it to point-of-sale and supply chain systems. While average retailers lose 4% of annual revenues from products not being on shelves, studies have shown that such robots can reduce losses from products being out of stock from 4% to 2%.  With Tally doing the tallying, employees are freed to focus on other important areas in the operation chain. Robots that assist with inventory have shown the benefit of being able to reduce manual inventory time by 65 hours weekly.
Other types of robots can detect spills, clean floors, direct customers, and check inventory. A compelling case for deploying robotics-as-a-service (RaaS) model is that it runs on a subscription basis based on store size. Grocery operators are not responsible for maintenance or upgrades themselves.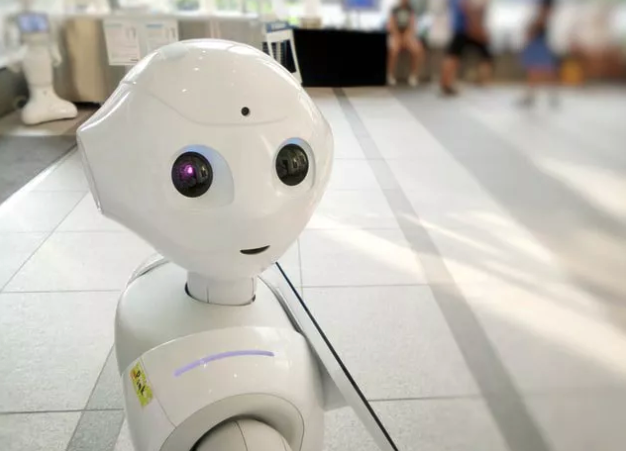 The use of tech to automate various aspects of foodservice operations has more than doubled since last year, Zenputs latest Grocery Ops Report has found. Embracing automation is shaping up to be key in helping foodservice operators stay ahead of the curve. By raising productivity levels in key areas – labor, inventory, and space – agile and automated grocery operators are winning more customers and grabbing a bigger share of the market in the process. Learn more about a customized, automated solution for your operation by scheduling a Zenput demo today.