Just as operators regain their footing with pandemic restrictions loosening and begin pushing forward on new strategies to serve customers and drive growth, supermarkets, convenience stores, and restaurant chains find themselves facing potentially the toughest staffing crunch in years. A whirlwind of change has created the perfect storm for staffing: the quick acceleration of businesses opening up, consumers getting out, some workers moving on to other industries, others hesitating to go back to work due to COVID-19, and enhanced unemployment benefits. The result is that operators not only have fewer applicants for open roles, but are also forced to put a heavier workload on the crew that does show up for each shift.  
With the industry competing for a seemingly smaller talent pool, at least in the near-term, operators are getting creative to differentiate themselves and attract talent. There was recent news of a McDonald's in Florida providing cash incentives just to get people to come in for an interview. Other brands like Chipotle are differentiating themselves as an employer by offering to pay for college tuition.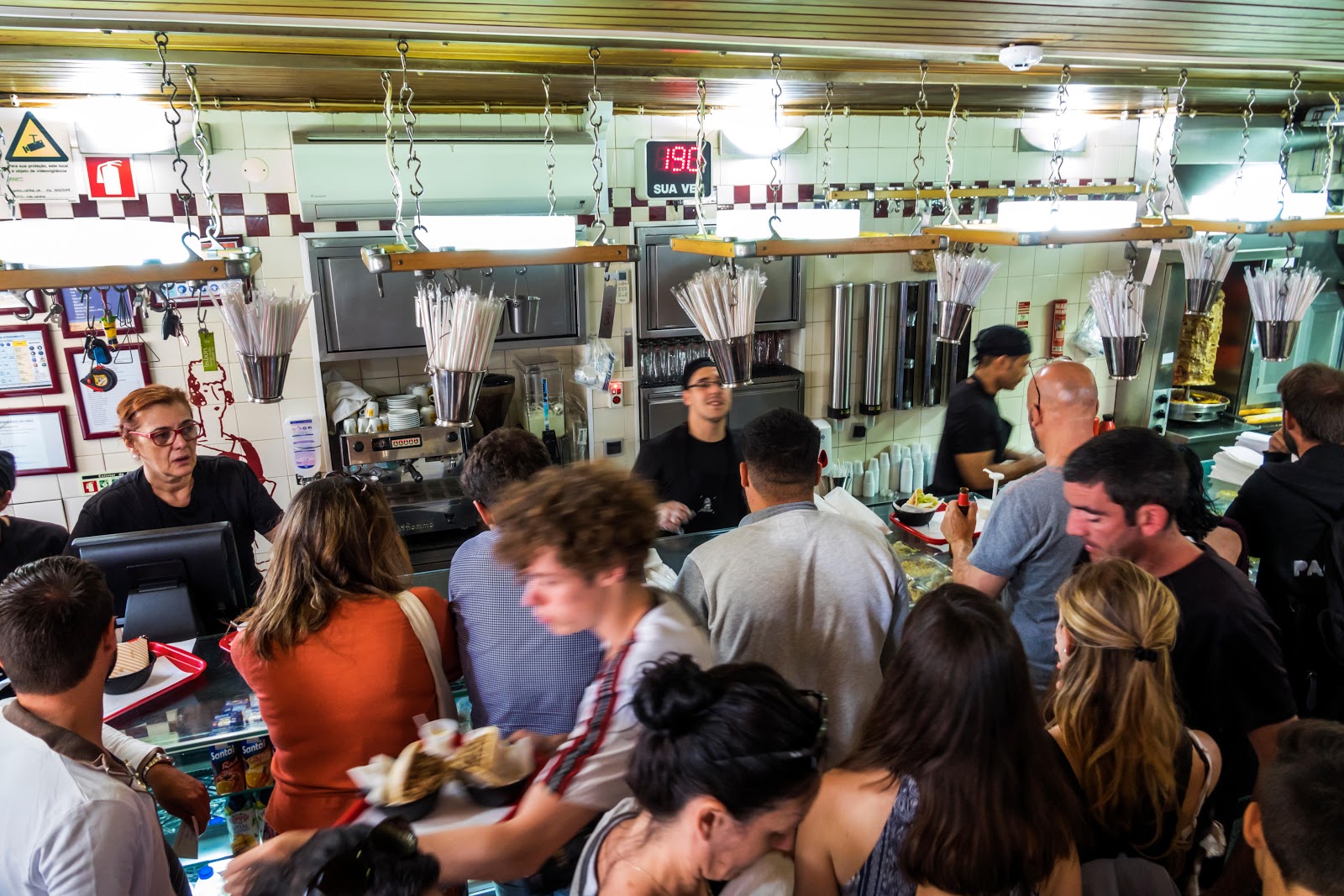 Against this backdrop, what role can technology play to ease the pressure on this worker shortage?
Operators that we support are leveraging technology, including our operations execution (OpsX) platform, to make a meaningful difference in two major ways: 
Make every employee they have as productive as possible

Attract and retain workers by giving them tools that will help them do their job better, and make it more enjoyable 


 
Here are some specific ways operators are using our platform to accomplish the above to take the edge off the near-term dip in applications, and to build a competitive advantage longer-term.
Five examples of how OpsX software makes teams more productive
Get issues resolved, automatically

.  Zenput makes it really easy to automate the process of triggering the right

corrective actions

when issues are flagged -- and monitoring them through resolution. This means shift workers don't have to spend a lot of time calling, emailing, texting to get issues that have been flagged in an audit resolved. 


 

Digitized procedures

. Zenput customers have

moved off paper-based processes,

which chew up valuable time updating above-store teams. Building out all your standard operating procedures in Zenput means that everyone from HQ to field leaders to store employees always know the status of the work being done. No more copying, scanning, mailing, or faxing back and forth.


 

Food temperature monitoring

. To stay ahead of food safety risks, in the past, store employees had to check food temperatures on the makeline, prep areas, and coolers and freezers every couple of hours to make sure they were in range. Zenput's automated

temperature monitoring

can free up employees so they can stay in front of customers while ensuring the right people are instantly made aware if a temperature goes out of range. We've seen our customers use the approach to give back

60 minutes/day (or more) of labor time

in every store location.

Food preparation labeling

. Food prep labeling is a critical aspect of food safety, but when done manually, can not only eat up a ton of valuable staff time but risks costly downstream mistakes (e.g., mislabeled products, incorrect expiration dates). Operators use Zenput to automate critical steps in the

food labeling

process, including product identification, calculation of expiration dates, and more to improve food safety compliance. Customers can print out labels exponentially faster through Zenput, which can

shave off 30 minutes every time an employee preps

. 
  

Focus district manager time and attention

. Even when not onsite, Zenput gives field teams

instant visibility

into where the biggest issues are surfacing so they can funnel resources and attention to the locations that need it most. For example, when district managers or area coaches receive daily reviews of their process completion percentages in Zenput, they can plan their daily visits according to the completion gaps. As you can imagine, the stores that are executing daily standards at a lower rate also tend to be lower staffed or higher volume and benefit the most from a field leader's support on any given day.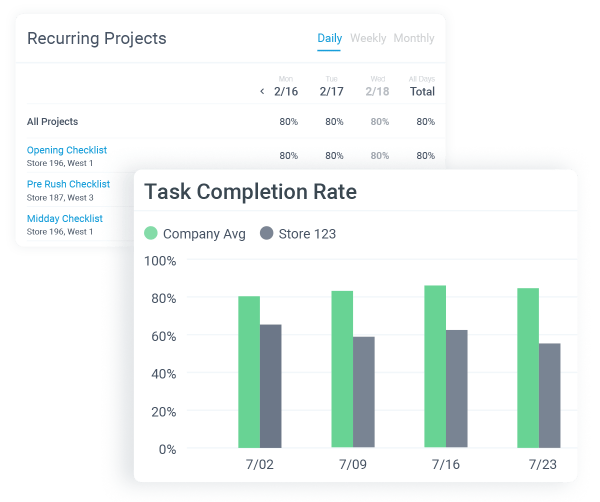 Four examples of how OpsX software equips your teams to feel good about their jobs
Let everyone know what a job well done looks like

. Through

task assignments

in Zenput, store employees know the work they need to get done.  Everything is organized for them, so expectations are clear, and miscommunications are avoided. Understanding the five things you need to get done before you complete a shift can mean the difference between having a great day at work, or a really bad one.  This also helps everyone get their work done faster.  According to a

survey we ran jointly with Technomic

in February, Zenput customers spend at least 30 minutes fewer per day performing procedures, usually performing them more often but more efficiently.

Enable seamless movement between their work and home lives

.  With Millennials and Gen-Z making up an increasing portion of the workforce, there's pressure to enhance the employee experience by removing barriers to internal processes with next-gen tools and apps that are as easy to use and engaging as the ones employees use when not at work. Face it, most people entering the workforce rarely – if ever – even pick up pen and paper outside of work. What can be a bigger turn-off than having to log a ton of information that way in their jobs? The design and user experience of

Zenput's mobile app

gives them a tool that is as easy and engaging as the other 42 apps they're using on their own personal devices.  


 

Get employees trained up quickly. 

Given the current challenge of getting enough new hires in the door, it's critical to get every employee you do hire up to speed as quickly as possible.  Our customers use Zenput to validate that employees that have been through

training

(e.g., via an LMS) actually understood the information through quizzes given over the first 90 days.  This can play a big factor in boosting retention because employees feel supported, more secure in the work they are doing, and set up for success. 


 

Reinforce that they're working for an

innovative company

. Operators that roll out next-generation technology like Zenput differentiate themselves from other "old-school" employers by showing that they are forward-thinking and innovative – a place where employees can visualize themselves staying longer and possibly building a career.

​​​​​​Doing more with less
Addressing today's staffing challenge means not only coming up with ways to bring in new labor/talent, but optimizing operations to keep business moving and growing with the resources you have today. Learn how other leaders equip their teams for success and make operations more agile in the Agile Guide to Operations Execution.