Despite being the largest retail category globally, the grocery sector has been slow to embrace digitalization. The pandemic, though, has amplified the need for digital platforms to maintain and enhance operational efficiencies in a way that meets evolving customer demands and health regulations.
The reality is that paper checklists and monthly store visits no longer suffice, and delaying digital migration will inevitably slow down your operation and impact the quality of what you have to offer. In addition, managing rapidly growing extra services such as curbside pickups and third-party deliveries will not be efficient or even manageable via paper. 
New digital tools and automation platforms offer a multi-faceted solution to operational challenges as a whole, as well as tracking every departmental detail. Digital tracking tools make it possible for store and field managers to roll out and verify the implementation of new procedures remotely across all stores regardless of physical location. In addition, tracking and automation ensure uniformity, compliance, and standardized procedures allowing customers to trust the continuity of the brand, its quality standards, and the services provided.
This is especially important when customers are not doing their shopping physically in-store, but picking up or having goods delivered. Every customer wants to feel secure that they are getting the products and services they are paying for and that they can trust the chain operator to consistently execute this in a timely manner.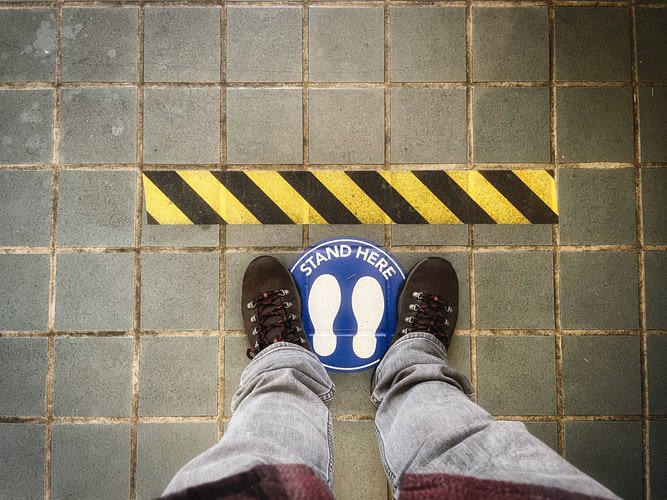 Pandemic-Driven Changes
The pandemic triggered a change in consumer priorities along with a heightened focus on food safety, sanitation, and general hygiene. COVID-19 quarantine protocols also increased demands for curbside pickup services and other delivery options.
From conception to implementation, the rollout of new procedures and initiatives pre-pandemic usually took place over a few weeks or months. However, with constantly changing legal compliance measures and customer demands, grocery operators now sometimes only have hours to communicate, plan and roll out critical operational changes across multiple locations.
These include:
Changing hours of operation

Rearranging store layouts

Conducting health screenings

Limiting the purchase quantities of high-demand items with little warning

Displaying social distancing markers

Implementing special shopping hours for the elderly and high-risk individuals

Scheduling enough time for employees to restock and disinfect the store

Launching curbside pickup and third-party delivery services
Curbside Pickup
Not only does curbside pickup provide customers with an alternative option that is safer, faster, and more convenient, but it also takes the pressure off checkout queues. Customers place an order via mobile phone or another device, conveniently pull into a designated pickup spot, and have their grocery order brought to them.
Offering Curbside pickup is also cheaper than working with a third-party delivery service, which is perhaps one of the biggest drivers of curbside pickup's rapid growth. It also alleviates volume stress, especially during busy times such as holidays and month-end. The more grocery operations can leverage different channels, the more they can minimize the wait at any single access point, allowing for increased customer capacity, efficiency, and sales.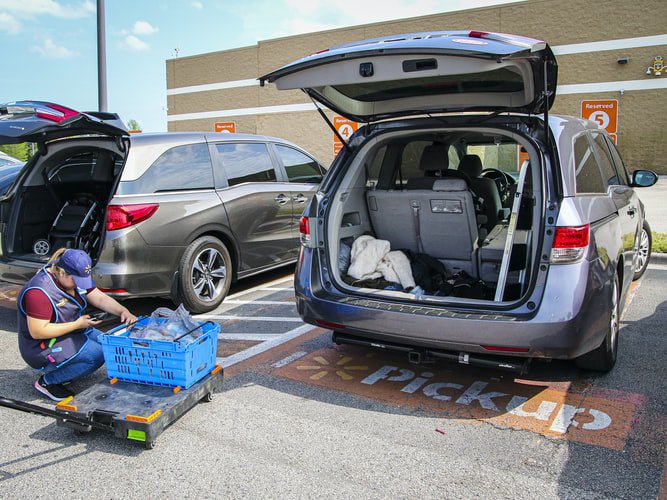 Third-Party Delivery
In a December 2020 study that surveyed over 1200 participants, 30% of consumers said they had groceries delivered to them due to pandemic safety concerns. In addition, almost two-thirds of respondents indicated that they will continue to use grocery delivery services post-pandemic.
Online grocery purchases now constitute 10% of the $1 trillion industry, having increased to more than triple the amount at the end of 2019. Grocery operations also adjusted their marketing strategies by implementing programs, such as premium memberships that offer unlimited free delivery.
Despite its popularity, grocery delivery has not grown to the same extent as click-and-collect, partly due to high delivery fees amidst rising financial insecurity and limited flexibility in the delivery of frozen or perishable goods.
Operational Trends Beyond the Pandemic
Before the pandemic, almost 98% of US grocery sales were in-store purchases. That number has dropped sharply, and according to the 2021 Grocery Ops Report, over the past 18 months, 56% of grocery operators introduced or increased grocery curbside collection options while 61% introduced or increased the use of third-party delivery services to meet shifting customer needs.
Supermarket News Survey found that 60% of grocery operators plan to introduce or expand online their ordering and delivery services. Adopting a one-fits-all approach when deploying new strategies and initiatives will prove ineffective and costly. Whether your store is introducing an entirely new service or upgrading to a more sophisticated curbside customer ordering flow, having the required organizational and automation tools in place can hugely impact the efficiency, accuracy, and success of the rollout.
Grocery store operators have indicated that changes in buying behavior and customer engagement will continue post-pandemic. With 69% of grocery operators expecting to continue curbside pickup and 59% indicating a continuation of third-party delivery use, the future of traditionally tech-averse supermarkets requires digital solutions to stay ahead of the game.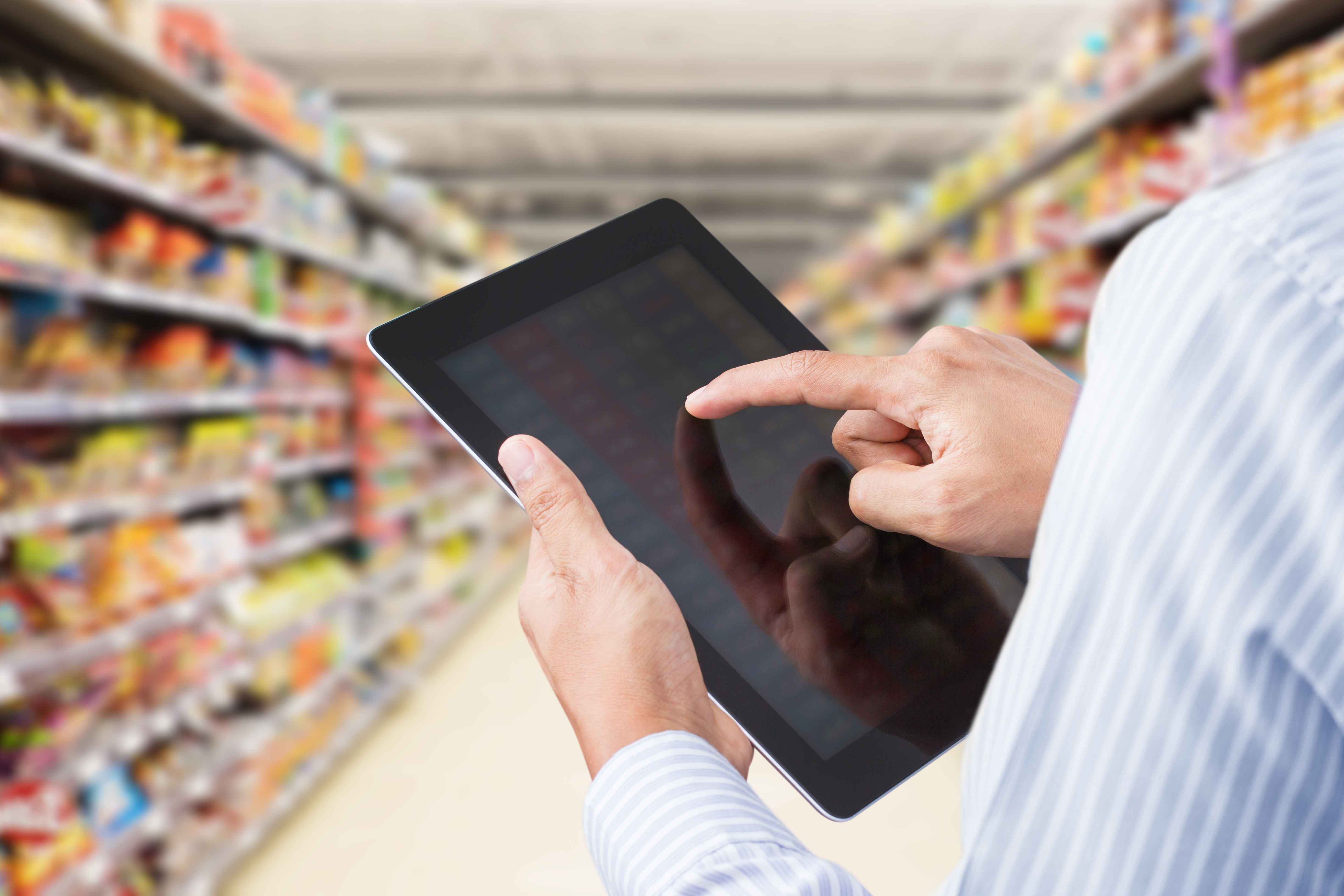 The world's best grocery operators use Zenput to ensure food safety & public health, maintain high brand standards, verify marketing and planogram compliance, and document human resources issues.
Download your free copy of Zenput's  2021 Grocery Ops Report for a deeper dive into the operational challenges, priorities, and planned initiatives in supermarket and grocery chains.