While men hold a majority of leadership positions in the foodservice industry— and the pandemic continues to amplify the biases women leaders have faced for years (such as higher performance standards and harsher judgment for mistakes) — women have secured a seat at the table in recent years. 
The women taking strides and making waves in the foodservice operations industry are a confident, savvy, and—perhaps most importantly—growing group. Their journeys, though, haven't been without struggle. These agents of change have fought their way to the top, changing perceptions and running people-centric companies that also happen to be stable, profitable, and sustainable.
In this post, we profile seven women leaders that are forging paths to corporate diversity and inclusion, reshaping the future of restaurant, convenience store, and other industry models by leading mission-driven organizations that impact communities and improve lives.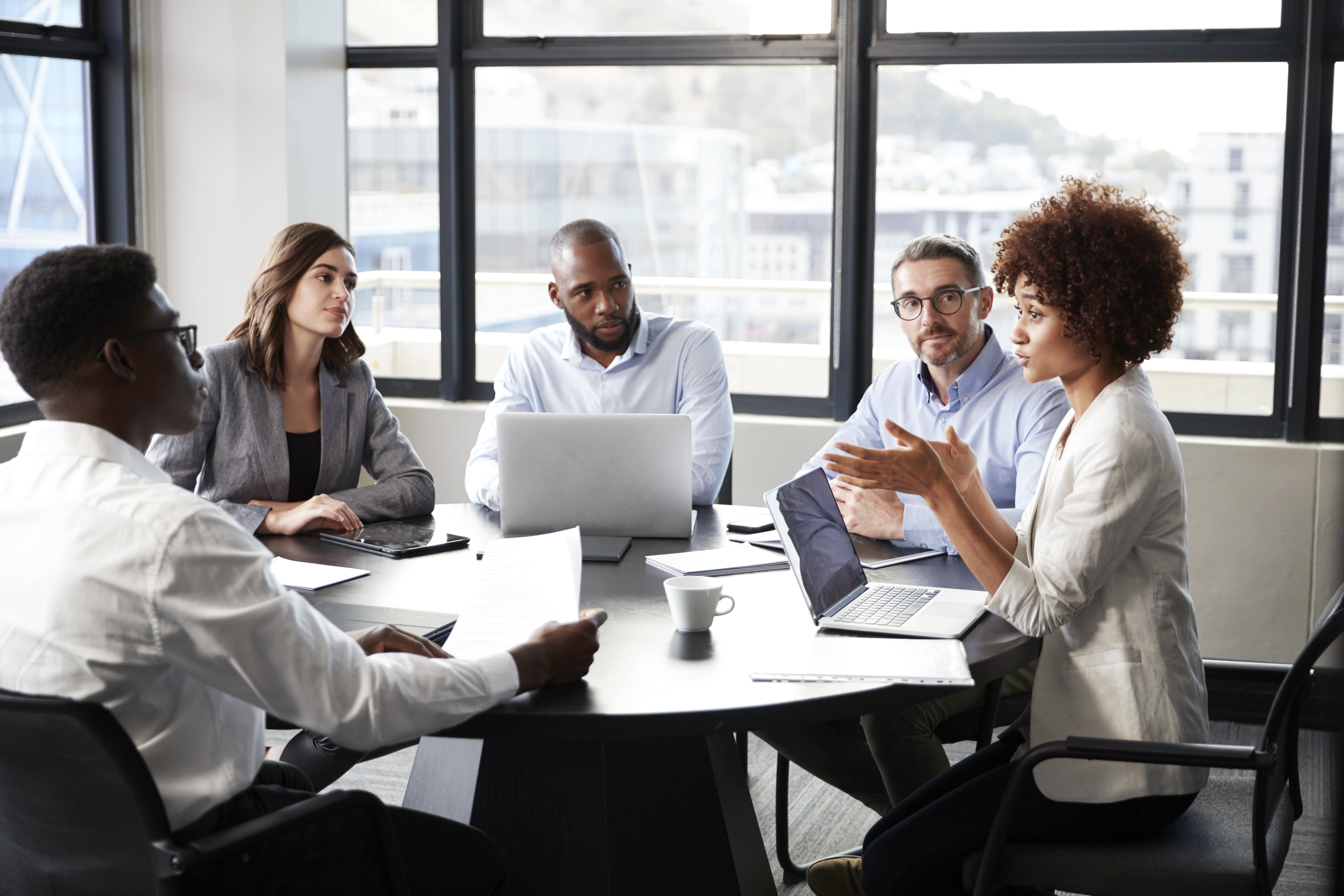 Heather Burton, Chief Operating Officer, Double Kwik
Under the highly challenging environment of the Covid-19 crisis, Double Kwik COO Burton led her team through the turmoil by focusing on her organization's strengths: core processes and basic customer offerings. She explains that despite a significantly lower customer count in 2020, food sales were comparable to 2019, which felt like a win for the business given the precarious state of the industry.
"Although we always want to try the next new thing and have that available to our customers, as an organization we're going to continue to focus on those core processes. . .we always kept the basics, and that really has benefited us."
Burton exudes passion, and this extends to her committed and loyal team. A leader that recognizes and values the creativity, dedication, and persistence of her team, she is a prime example of how employee appreciation positively affects team morale, productivity, and commitment.
Looking ahead, Burton says while offering a variety of food offerings will continue to grow in importance, focusing on core strengths is just as important as trying new things if you want to keep customers coming back.
Childers Oil Company is a family-operated business based in Whitesburg, Kentucky. It operates a network of more than 40 Double Kwik convenience stores in eastern Kentucky and southwest Virginia. The company employs 1,000 people and supports various local organizations, including youth leagues, hospice, and the American Cancer Society.
Laura Aufleger, President, OnCue
No newcomer to the convenience store business, Aufleger has been working in the family store chain since she was 15, running the register, cleaning the bathrooms, and taking out the trash. She also spent time at OnCue headquarters during the summer months to experience the corporate side of things. After graduating from the University of Oklahoma, she took a break from the industry to focus on advertising and real estate but returned to the family business after the birth of her first child.
Under Aufleger's leadership, OnCue recently launched an Employee Advisory Committee to give employees a platform to freely express experiences and concerns, so management can have a pulse of what is percolating within the company. "We knew we needed another way to listen to our employees' opinions and understand what is important to them," Aufleger explains.
Her leadership style is hands-on, and she oversees a group that works through the feedback and employee surveys to implement actionable steps for improvement. One of the first things Aufleger did was to implement an employee appreciation program. No surprise, perhaps, that under her leadership, OnCue was named one of the top places to work in Oklahoma, and Aufleger was named an honoree for the 2018 Top Women In Convenience (TWIC).
Aufleger says it's encouraging to see more women represented today than in the past and is proud that at OnCue—57% of the employees are female—women are represented throughout all levels, from store associates to executives.
"I think women can bring valuable insight and different perspectives to the industry that can be refreshing and innovative."
Stillwater-based OnCue is an Oklahoma-born convenience store chain with deep roots in its communities. From its inception in 1966, the chain has expanded to over 75 locations with more than 1,200 employees. OnCue provides vehicle fill-up and charging stations, convenience shopping, and offers a rest stop for patrons and their pets.
Michele Truelove, VP of Operations, High's of Baltimore
"There is nothing we care about more than the safety of our customers and employees," said Truelove after the Maryland-based convenience retailer was recognized for their commitment to a best-in-class customer experience. Under Truelove's leadership, High's was awarded the Safe Shop Assured certification—an industry-driven initiative recognizing operators who raise the bar for excellence—at each of its 54 locations for its commitment to essential store safety and cleanliness measures.
Truelove says during these unprecedented times, businesses need to take their responsibility to the communities in which they operate seriously. Her goal, she adds, is to provide customers and employees with additional peace of mind. Truelove is proud to drive High's commitment to safety for customers and staff. High's of Baltimore also actively supports charities such as The Johns Hopkins Children's Center, American Red Cross, and the Maryland Food Bank.
High's brand was established in 1928 as an ice cream chain. At one point, High's operated more than 500 locations across the Mid-Atlantic. In 2012, Carroll Independent Fuel acquired the company and decided to leverage its rich heritage for a community-focused approach to convenience retailing. Today, High's 54 c-stores aim to serve their communities with a fresh-food offer, low environmental impact, and a safe, welcoming, and inviting atmosphere for both employees and customers.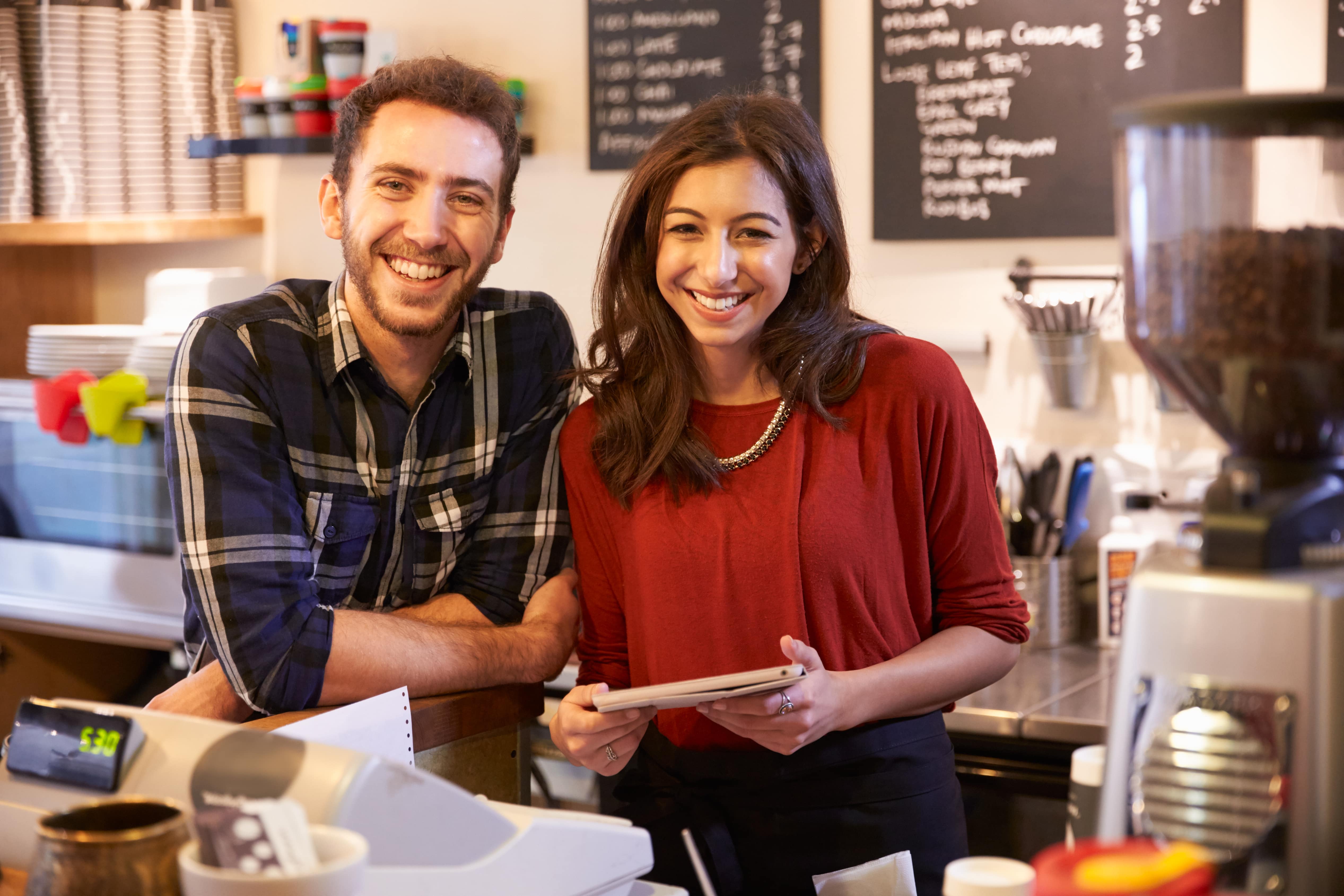 Martha Hoover, CEO, Patachou Inc.
Recently named one of the "Most Innovative Women in Food & Drink" by Food & Wine Magazine, former sex-crimes prosecutor-turned CEO Martha Hoover has had unorthodox grounding for the restaurant business but has blazed a trail since swapping the courtroom for the culinary world.
Without even one day spent working in the restaurant industry, Hoover has managed to create a cool collection of twelve establishments—Cafés Patachou, Petite Chou Bistro, Napolese Pizzeria, Public Greens, Bar One Fourteen—and newly-opened Crispy Bird, serving heritage birds that's a big step-up from your everyday fried chicken variety. Today, Patachou supports more Indiana family farms than all the other restaurants in Indianapolis combined.
With Hoover at the helm, the Patachou group considers corporate diversity and inclusion a business priority, providing opportunities for career growth regardless of gender or race. Many of those currently in leadership positions within Patachou have worked their way up in the group. Hoover takes great pride in the company's values of mentoring people in an inclusive organizational culture and offering employees a career rather than just a job.
In 2013, as an extension of Patachou's mission to better connect the company to the community, Hoover established The Patachou Foundation to address childhood hunger with an innovative approach involving hands-on education, job training, and job creation. To date, tens of thousands of nutritious meals have been served to children in the Indianapolis community who live with pervasive food insecurity. Hoover was nominated in 2020 for Restaurateur of the Year by the James Beard Foundation (for the sixth time), and also recently crowned "Empire Builder of the Year" by Eater, as well as being profiled in Vogue for her company's sustainable practices.
Founded in 1989, Hoover ditched the courtroom used premium ingredients, prepared from scratch, and partnered with local vendors and farmers—long before the phrase "farm to table" was first trendy. Patachou was one of Restaurant Hospitality's Top 25 Coolest Concepts and was recently listed among "19 great restaurants in the US to work for" by Food and Wine.
Shannon White, CEO, BRG Hospitality
A former server, White was just settling into her new role as COO at Besh Restaurant Group in late 2017 when then-CEO John Besh was accused of sexual harassment at the critically acclaimed New Orleans restaurant group. White, who was nursing a broken foot and just back from maternity leave, was named CEO after Besh stepped down, suddenly inheriting some 1,200 employees who needed a strong leader to navigate the storm. 
"It's like being in the middle of a hurricane, and I'm trying to hold on, and I don't know what I'm holding on to, but I have to hold on because I have all these employees that depend on me."
Overnight, Besh's national infamy had become a liability. Mass defections, seven restaurants closed or spun off. The company, which now has 800 workers, rebranded itself BRG to start fresh. White says she realized addressing the problem would mean cultivating trust, respect, better lines of communication, and opening more avenues for promotion.
. Guided by employee engagements, White promptly launched an employee assistance program to help employees with everything from dealing with child-care issues to coping with financial stress.
"I'm a firm believer in you live your life in a manner that you can yell it on the street," says the 34-year-old, who started out as a server. White's remarkable ascent to CEO of the BRG Hospitality group has since seen her make Restaurant Hospitality's inaugural Power List of operators who use their businesses to effect change.
From casual dining to fine dining, BRG Hospitality Group prides itself in promoting from within and providing employees with long-term careers. BRG launched in August 2001. Today, the group consists of nine restaurants in New Orleans and Houston, TX.
Rosalind Brewer, CEO, Walgreens Boots Alliance (WBA)
Roz, as she is affectionately known, joined WBA in the first quarter of 2021 as CEO and member of the WBA Board of Directors. In her new role, she leads over 450,000 colleagues with the sole purpose of helping people lead healthier lives.
Brewer has an impressive record of operational and leadership expertise at multinational corporations and has worked her way through strategic development, marketing, digital innovation, and technology. She previously held executive positions at Walmart and Starbucks where she was instrumental in expanding the company's global reach.
Something's clearly brewing in the healthcare industry, and the aptly named Brewer is excited about implementing innovative ways in not only combating COVID-19 but shaping the future of health.
"I am excited to work alongside the entire WBA team as we deliver further innovation and positively impact the lives of millions of people around the world every day."
Currently ranked #27 on Fortune's 50 Most Powerful Women in Business, Brewer still values giving back by valuing the institutions that helped shape her future. She's also a Board Member of the Smithsonian's National Museum of African-American History and Culture.
Walgreens Boots Alliance (WBA) is an international retail pharmacy leader. With over 21,000 stores, the organization has a presence in more than 25 countries and employs 450,000 people. WBA is one of the largest purchasers of prescription drugs in the world. Their retail products also include a variety of health and well-being products.
Kathryn McClay – President and CEO, Sam's Club
Armed with a bachelor's degree in accounting and finance, McLay climbed her way up the corporate ladder, culminating in her current position as president and CEO of Sam's Club—the members-only division of Walmart that is independent of the parent corporation with $64 billion in revenue. McClay, who stepped into her new role only three months before the pandemic struck, says the company's format—members-only, with an emphasis on large packaging—helped protect its customers to some extent from the hoarding and shortages that plagued the average grocery store in 2020.
McLay says the big takeaway was to put Sam's members at the center, adding that the team is constantly looking for ways to develop a more loyal relationship with the members. Asked about the larger mission of the company, beyond its ability to make a living and stay in business, McLay said her experience has taught her that profit as a primary goal will ultimately result in failure, and the starting point, always, has to be: How do I create value?
"For us, if you boil it down to the essence, it's great items at disruptive prices. You build out from there. Then we have 100,000 associates—we need to make sure they have great jobs and great careers. But the heart of it is creating value for members, and from that, you generate a profit."
McLay is known for her ability to build trust and to lead by serving. As a visionary leader committed to change, McClay is further driven to better the lives of others, serving as honorary chair for the Make-A-Wish Mid-South.
Sam's Club is a membership warehouse club. Providing a business model alternative to traditional retail, the group aims to offer members quality products at an exceptional value. Sam's Club is a division of Walmart Inc. comprising 600 clubs and 100,000 associates.
Looking Ahead and Paving the Way
While the past 18 months have posed huge challenges to the foodservice operations industry, this is also a critical moment for corporate America, a chance to consolidate years of painstaking progress toward gender diversity. 
The signs are encouraging, though. Three of the top 10 companies in Progressive Grocer's PG 100 ranking are now women-led. The index of North America's largest retailers of food and consumables further shows that eight companies in the complete list are headed by female CEOs after a series of key executive changes during the past year and a half. The number of senior executives recognized in the past 24 months in Progressive Grocer's Top Women in Grocery (TWIG) program also indicates that future growth of women in the food retailing C-suite is open to expansion.
Balancing the what and the how of innovative change is key in equipping teams to execute on it successfully. Through cutting-edge technology that quickly turns new strategies and initiatives into ground-level actions across multiple locations, Zenput adds value by helping operations leaders be proactive in this season of innovation that will undoubtedly impact the restaurant, c-store, and food industry positively for years to come.
Learn more about Zenput's commitment to the changing dynamics of the foodservice operations in the Ops Leadership Guide and discover how your counterparts across the globe are creating more agile operations, investing in systems to future-proof their businesses, and finding opportunity in adversity.