A single, centralized solution can help drive operational efficiencies in three key areas

In this article, we'll show you what to look for when evaluating franchisee operations software for your multi-unit operation. Whether you're managing a restaurant, convenience store, or other retail franchise, these are the must-have features that will serve your business best.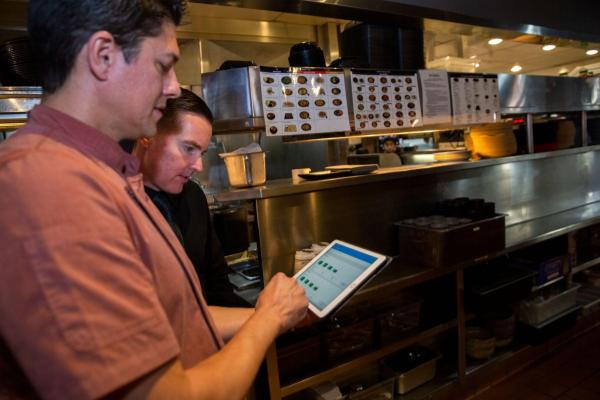 It's no secret that the key to running a successful franchise is consistency. It's taking a delightful brand encounter and replicating it in such a way that a customer could visit any franchise location anywhere and expect to enjoy the same great experience—again and again, and again. 
The franchise business model is simple in theory: your world-famous menu item looks and tastes the same whether it's eaten in Orlando, Paris, or Shanghai. Yet, achieving that level of consistency (and quality) at scale is an increasingly tall order. Whether fielding the fallout from pandemic restrictions, supply chain issues, a labor shortage, or (insert your disaster of choice here), it's never been more challenging to get everyone in your organization on the same page—and it's never been more critical. 
Every franchise, from your local convenience store chain to multi-national restaurant brand, has had to pivot and retool to not only keep the lights on, but stay on brand. Those who are most successful have met the moment by embracing technology and investing in centralized software solutions that help to ensure the consistent execution of corporate standards, food safety processes, and other critical operating procedures across their organizations.
Look for a centralized system that scales
Whether you run a 200-location convenience store operation across Texas, like Timewise,  or a 6000+ location global fast-food operation like Taco Bell, robust store management software is the backbone of today's most successful and resilient brands. Franchisors use it to roll out initiatives faster and to ensure quality work at every store, and their franchisees use it to efficiently manage multi-unit operations and deliver on the brand promise.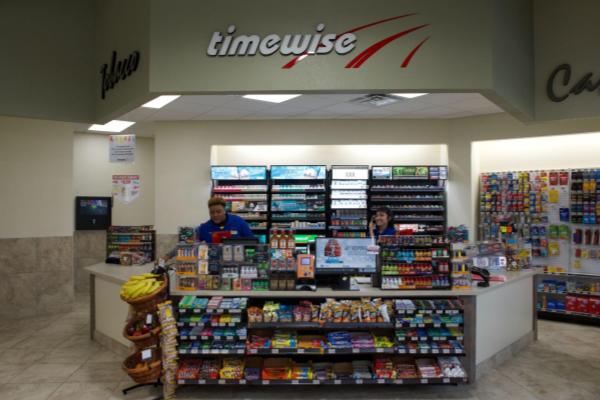 That said, not all platforms are created equal. The best franchisee operations software is designed specifically with multi-unit operators in mind and is purpose-built to support multiple teams and functions within an organization. 
Rather than purchasing numerous point solutions, consider investing in a single, centralized system that supports the needs of everyone at every location—from junior staff to senior leadership. After all, the best way to get everybody on the same page is to literally get everybody—at the store, in the field, and at headquarters—working off the same system. Operations execution (OpsX) platforms like Zenput do precisely that. They're also scalable and designed to grow right along with your business, so you don't have to reinvent the wheel every time you onboard a new location or expand your offerings. 
You may have 200 stores now, but if all goes well, you may have 20 more this time next year. A powerful OpsX system can help you efficiently expand your reach because everything—your standard operating procedures, training materials, safety protocols, LTOs, franchise operations manual, and more —is centrally managed, easily customizable, and instantly accessible. In the end, a centralized solution makes it easier for brands to automate manual processes, accelerate the flow of information, and improve visibility and accountability across their organization.
Three key areas to consider when evaluating

franchisee operations software solutions
Embracing tech is about more than simply digitizing your paper checklists. Yes, if you haven't done so already, now is undoubtedly the time to get rid of paper-based processes. Today, the ability to access procedures and checklists from a mobile device is absolutely essential—and any good store or restaurant management software solution will be digitally adept. But there's so much more to a robust OpsX platform than that. The right tools should empower everyone in your organization to work smarter, faster, and more efficiently across the board.
When evaluating the right technology for your franchise, there are three key areas to consider: communication, execution, and improvement. Here's why focusing on these areas matters and how to be sure that the store management software solution you choose is up to the task. Let's get into it.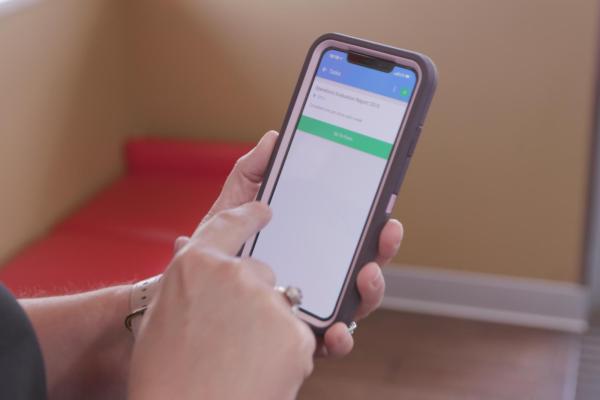 1. The ability to

communicate

 operations processes and updates
Life comes at you fast. One day you're trying to squeeze an extra table into your main dining area, and the next, you're installing dividers and spacing tables six feet apart.  If navigating a pandemic has taught us anything, it's the value of communicating in real-time. Your ability to get the word out about things like changing health and safety protocols or a product recall can make or break your business. And, it's not just about disseminating information quickly; it's about making sure messages get received and acted upon in an equally timely manner.
What to look for
Choose a system or restaurant mobile solution that you to:
Communicate critical news, updates, and announcements in real-time to any store, department, or individual

Instantly roll out or update a daily or weekly procedure to all stores, whether it's adding a single task to the weekly food safety assessment or an entirely new sanitization procedure

Set up automated alerts on mobile devices to notify staff when equipment fails, temperatures go out of range, or other scenarios 
2. The ability to drive

execution

and ensure compliance
Corporate brands expect franchisees to regularly roll out and flawlessly execute new strategies and initiatives across dozens, hundreds, and in some cases, thousands of locations. Obviously, the more stores in the mix, the greater the opportunity for error.
In 2021 Zenput and Technomic surveyed hundreds of operators about the day-to-day execution challenges they face. While seven out of ten franchisee operators agreed that following SOPs was key to creating a consistent customer experience, only 20 percent described their stores' compliance as "very effective." 
Whether it's executing a one-time-only chore, like swapping out a broken store fixture, or performing scheduled/recurring tasks like daily HACCP checks, good retail management software makes it easy to not only create and delegate assignments but close the loop on completion.
What to look for
Choose a system that enables you to:
Create and edit digital forms, checklists, audits, and more, and instantly make the most recent versions accessible to your teams no matter where they are

Monitor task completion rates in real-time by store, district, or operation-wide right from your smartphone

Receive automated alerts when assigned tasks are not completed or are done incorrectly

Track corrective actions to drive accountability and ensure timely resolution

Capture photos for instant visual verification of the quality of work performed 

Remotely monitor food safety indicators like temperatures and expiration labeling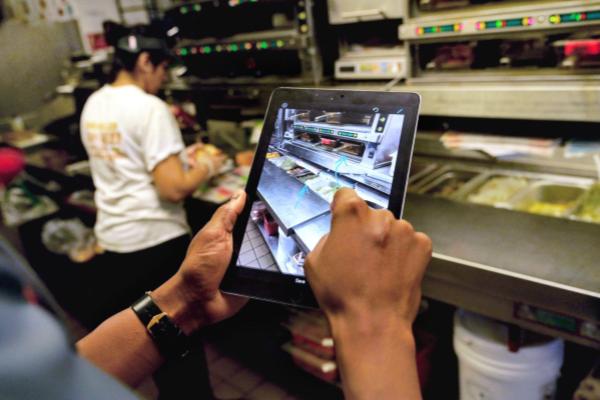 3. The ability to identify and prioritize opportunities for

improvement
The store management software solution you choose should ultimately make it easier for leadership to make data-informed decisions about how to improve and grow the business. Access to accurate, real-time performance and compliance insights can shed light on potential issues before they escalate and reveal valuable coaching opportunities in the process. 
What to look for
The old adage, "what gets measured gets done," is particularly relevant to franchise operations. You want field teams to be able to assign, track, and analyze audit results across your organization and to use that data to track progress toward established brand goals and objectives. Choose a store or restaurant management system that provides:
A 24/7 dashboard view of store performance and compliance—from anywhere

Targeted, role-specific reporting so field managers can track progress and identify trends by function

Quantitative and qualitative performance metrics, so they can measure how frequently, quickly, and successfully tasks get completed—and respond accordingly
Summary
Investing in a centralized franchisee operations software solution is the fastest and most efficient way for today's tech-savvy brands to ensure consistency across their organization. The best restaurant operating software with the right technology provides instant visibility into what's getting done and what may be slipping through the cracks—and helps to drive operational efficiencies by automating manual tasks like food prep labeling, temperature monitoring, and more. 
The world's most successful brands and their franchisees use Zenput to streamline operations, execute brand strategies, and deliver the same delightful customer experiences at every location. For more information on ​​how to evaluate solutions and build the business case for your OpsX initiative, download the Buyer's Guide to Operations Execution Software.