A software tool on its own will not transform your business. It must be combined with a company-wide commitment to organizational and cultural change. An effective, well-designed implementation strategy is just as important as the technology itself. 
The business-wide implementation of an operations execution platform will depend on the unique objectives and framework of each individual organization. Operations execution software is designed to manage the complexities and overall execution of work in one central place, supporting multiple teams and functions within the organization, from junior staff to senior leadership, and from headquarters to field teams to store employees. 
After identifying, evaluating, and investing in the right solution, it's vital to create a plan that's tailored to your unique business needs. Given the rapid pace at which multi-unit businesses are evolving, operations leaders also need to consider the specific conditions of their teams and those involved in the deployment throughout the organization.

Although operations vary between restaurants, convenience stores, and grocery chains, certain key elements are essential to a successful rollout of any new operations execution platform. To get you started on the right path, we've outlined eight real-world best practices from our most successful customers, who've launched and adopted Zenput's operations execution platform across hundreds, even thousands, of locations. 
8 Implementation Best Practices
1. Define Objectives Upfront
Define your organization's goals by listing current challenges, identifying the people involved, and outlining the processes that require updates along with the benefits expected from enacting changes. Be clear on what you want to achieve and how you plan to measure it. 
An objective can be broad or specific. Examples include increasing customer survey scores about cleanliness or expecting store managers to achieve 90% task completion on daily cash audits. Clearly defining your objectives ensures (a) every member of your team knows what to aim for and (b) the appropriate effort is devoted to achieving these goals.
2. Designate a Program Manager (or Team)
Designate an implementation team that has the bandwidth to make the software launch a priority and a program manager who will manage the day-to-day running of the software platform. Your implementation team should include an administrator for the new system and a training lead. These should preferably be people who have already been working closely with the vendor or who have been engaged with the software during the selection process.
Large businesses may need to implement a system champion for each business unit who will be the point of contact for system queries, training on additional features, and onboarding new hires. Your team needs to be aligned and updated regularly on changes to the implementation plan.
3. Review Existing Work Processes
Before digitizing your existing procedures, determine whether they still suit the current needs of your business. After all, your team members are more likely to embrace change if you have adopted a holistic approach before rolling out a new process.
Review the number of items, sequencing of those items, scoring systems, and any other data that might need to be updated. Ask your vendor for recommendations based on the structure of the data that you think will be most valuable and actionable for your company going forward.
4. Communicate
Send an email announcement or share your vision at a team meeting well ahead of the transition. This message should come from management to have maximum impact. Employees are more likely to buy into the changes if management themselves are excited about the vision.
Communicate clearly how this change is going to benefit the team and brand as a whole: overall operational efficiency, cost savings, efficient time management, and enhanced customer experience. Outline the reasons why a particular operations execution platform has been selected. District managers and supervisors should reinforce the vision when engaging directly with store managers to streamline preparations for a fast and efficient rollout.
5. Set Short-Term Goals to

 Ignite Immediate Adoption
Prioritize using the system for daily operational tasks to help store managers gain confidence and build the habit of using the platform frequently to create familiarity. These tasks can include opening and closing checklists, cleaning checklists, staff check-ins, or any other daily tasks. 
This allows your team to get comfortable with the operations execution platform while you gradually add additional features such as incident reports, HR functions, and maintenance requests. It also prevents managers and staff from feeling overwhelmed by excessive levels of operational change in one go.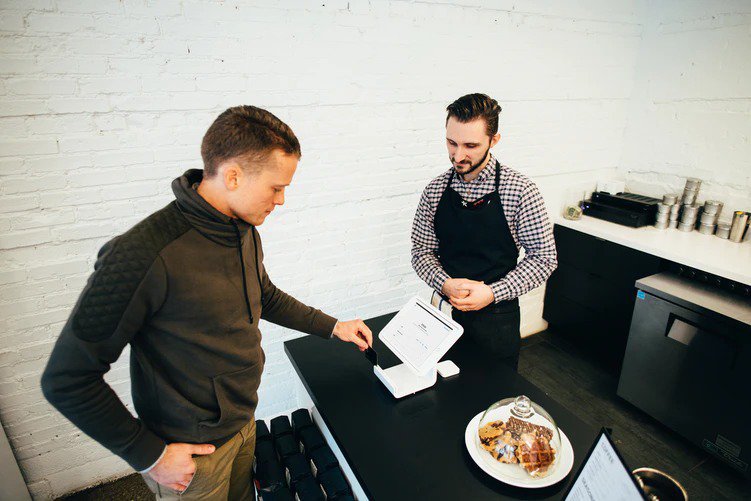 6. Train the Trainer
On-site group training sessions may not be practical for every business. An online introductory meeting will be necessary if your business locations are not in close proximity.
For hands-on training, schedule a session with a core group of field supervisors and adopt a 'train the trainer' approach. These individuals can be tasked with downloading the platform on store tablets for the managers in their own district and given ownership of teaching them how to use it.
7. Monitor and Fine-Tune
It's crucial that a feedback mechanism be integrated into all stages of the implementation project. The process of software implementation is dynamic, which is why project leaders need to set markers, monitor progress, and promptly address issues that arise by making make real-time changes. Auditing indicators throughout the project ensure that the various teams are meeting their responsibilities.
8. Facilitate Change by Celebrating Success
Set your team up for long-term success by incentivizing the right behaviors. This can include a bonus to the store that achieves the highest task completion rate or store audit. On the other hand, you may need to transfer those team members who won't or just can't get behind your new approach: you don't want naysayers to negatively affect team morale. 
Going forward, you will be able to bring new hires up to speed very quickly as all of their tasks will be centralized. Keeping your entire team unified and working towards a common vision is critical for success.
Setting Up for Success
The assignment of work through operations execution platforms needs to be flexible so that a range of work can be assigned to the appropriate regions, stores, and individuals - at scale. It's important for multi-unit operations to identify the specific priorities and initiatives they want to be rolled out to enable a smooth transition and set themselves up for success.
Zenput's easy-to-use operations execution platform is designed with efficiency and effectiveness in mind, so you can get back to what matters most - running your business. Get in touch today and let our expert team walk you through the steps of our operations execution platform while addressing your specific priorities and initiatives.