Agile Operations Execution for Grocery: Part 2 of 3
In part 1 of 3 we explored the optimized roll out of strategies and initiatives, but even the best strategies fall flat when not properly followed through with.  Read on for the next post in our three part series where we focus on ensuring compliance with all the initiatives and procedures you roll out across your grocery stores. 

Ensuring Compliance with Procedures & Initiatives 
Employees are often entrusted with completing work that, while repetitive and mundane, is critical to operational success and the safety of customers. As you roll out new plans, initiatives, safety processes, how do you know if your stores are complying?
Field managers can't be in every store at all times. During the coronavirus pandemic, many field managers could no longer visit stores at all. Implications of this could be disastrous if the right tools are not in place to provide visibility from anywhere. This could compromise health and safety of employees/customers and/or the license to do business if not in compliance with new government regulations.
Which stores aren't completing important work and procedures as expected?
View reports that show completion rates of all work or specific tasks operation-wide, by district, or by store.
Below, a Director of Operations sees how much District B has completed recently compared to the rest of the organization, and can drill down to a specific store (319) to see whether or not it has completed the new Sanitization checklist on a regular basis.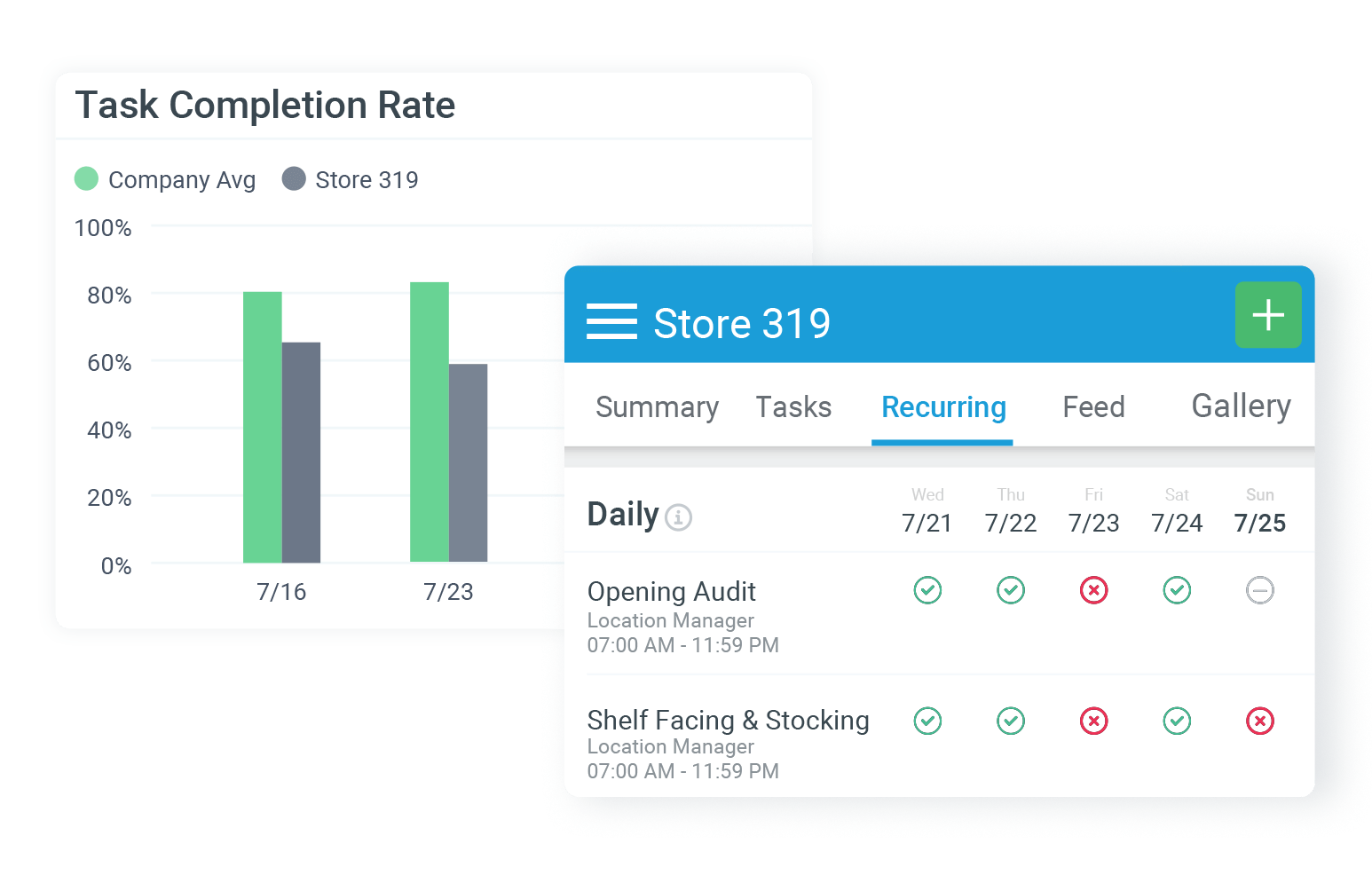 As a District Manager, I want to check in on the condition of a specific grocery store today
View submissions from any store, anywhere, to look at the details, photos, or other information about the submission
Here, the LTO checklist below was submitted in the morning by a store manager; the district manager reviews the submission to verify the quality of the work that was done, including written answers and photos for proof.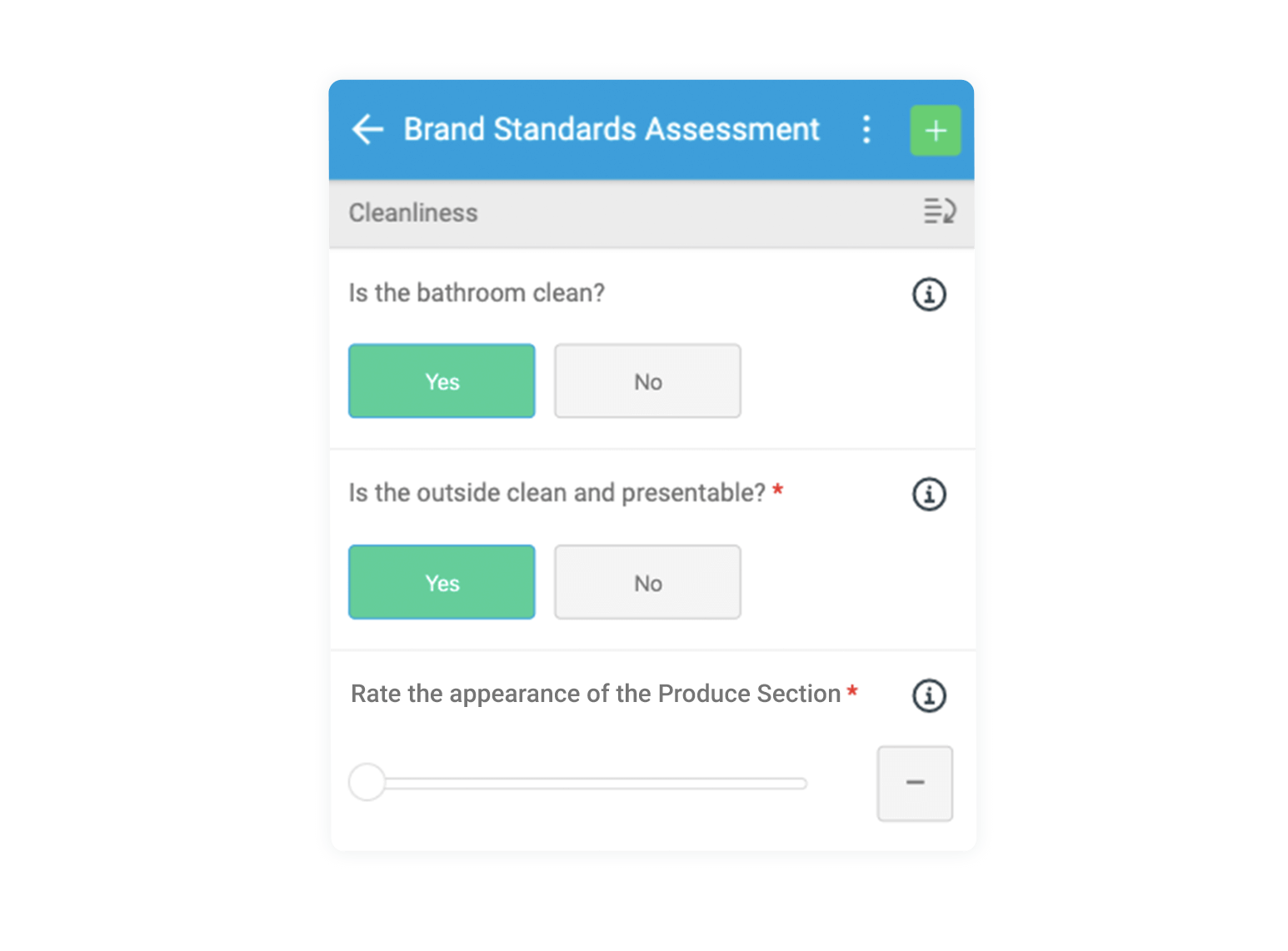 As a District Manager, I want to make sure corrective-actions are completed in a timely manner
Automate corrective-actions assignments to stores, increase store-level accountability, and use notifications for ops leaders. 
After submitting an answer on a form that signage on the outside of the grocery store was broken, the store GM was automatically assigned a follow-up task to fix it; the district manager received an alert about the task assignment and the maintenance person for the store also received an alert. When the task was finally completed, the district manager received a notification that the corrective action was closed out.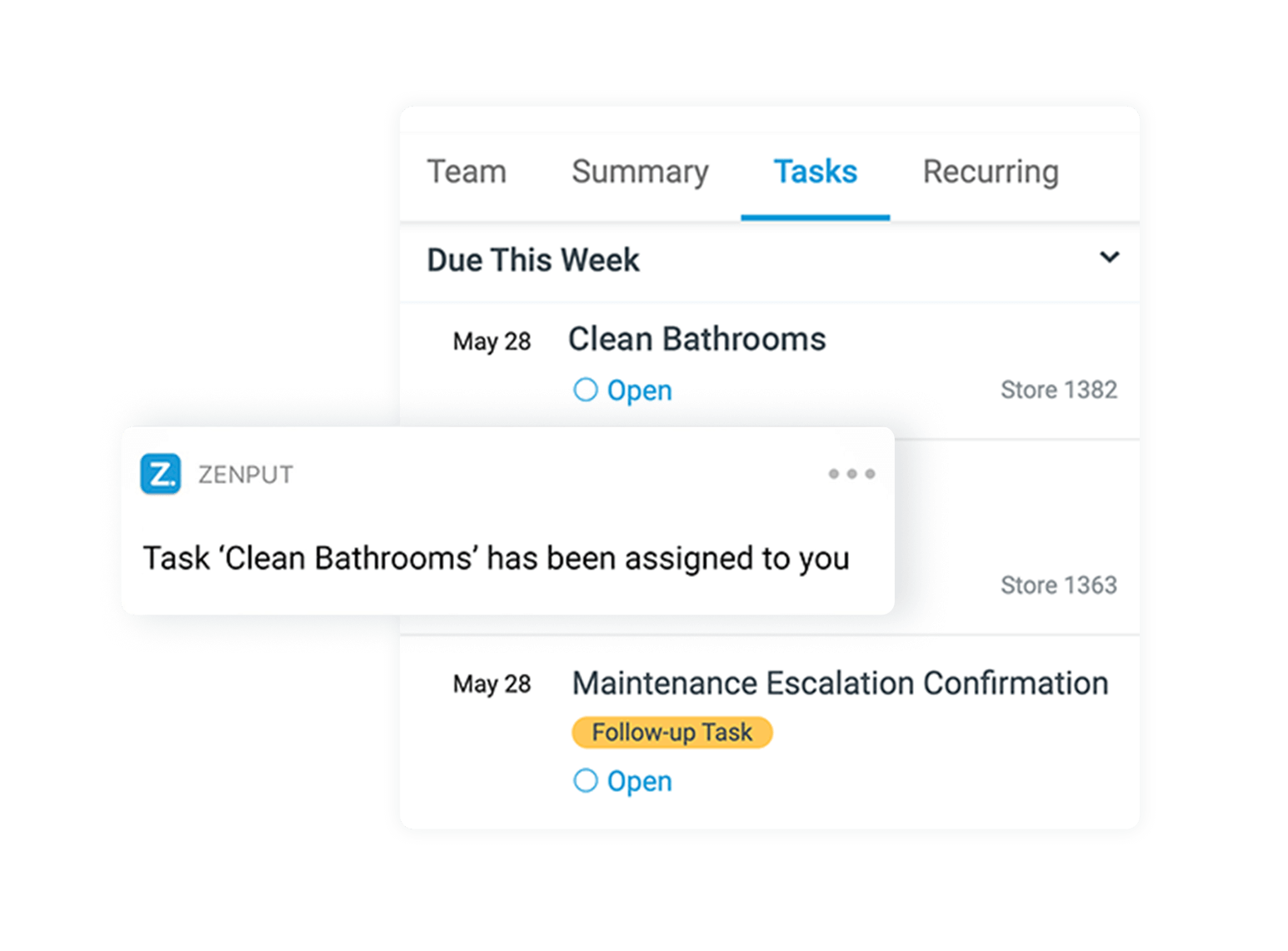 As the VP of Operations, I want to ask a Store GM a question about a specific answer on a recent food safety checklist
Ops leaders, district managers, store managers, and others in the organization communicate more effectively by commenting directly on work that is tracked in Zenput.
Here, instead of making a phone call and referencing a recently completed checklist, the DM is able to ask the store GM a question directly linked to the checklist that was submitted to get clarification about a sanitization photo that was submitted.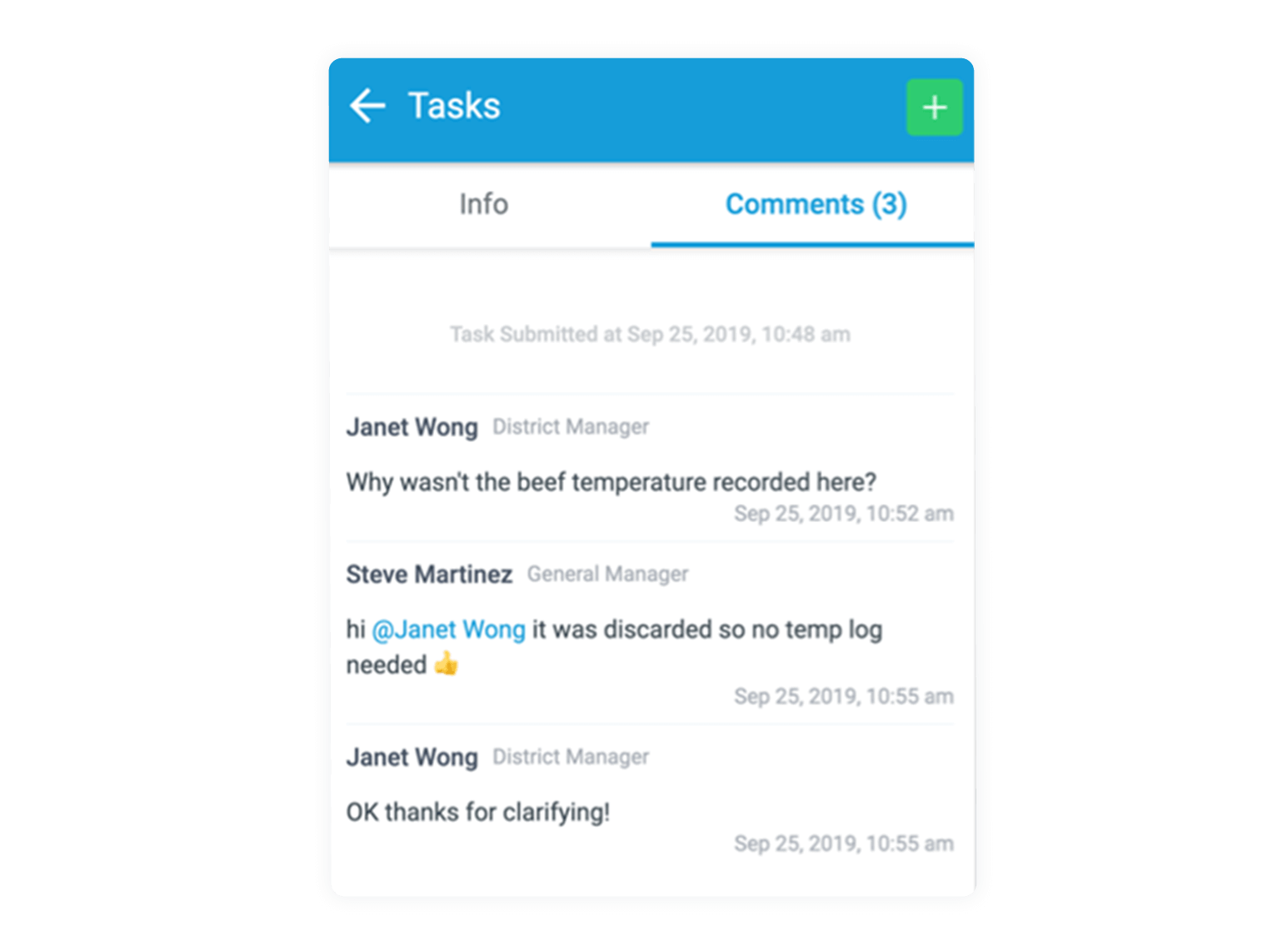 Operators are using Zenput's platform to launch, communicate, and ensure execution of critical areas like brand standards, food safety, marketing promotions, and more.

Stay tuned for blog 3 and 3 in The Grocery Agility Series for a deep dive into driving productivity against all operating initiatives.