Achieving operational excellence is a major challenge for any restaurant, but achieving it across thousands of locations is a whole different beast. With over 3,100 stores across eight different regions, Chipotle developed its own "stage-gate" process for rolling out new menu items and other operational initiatives. 
Vice President of Operations Services for Chipotle, Haris Khan, recently shared some of the nuances of their stage-gate process and how it was used for projects like the addition of the Quesadilla to it's menu – a two year process; how it was used to roll out an automated food prep labeling solution, and more.

How Chipotle defines operational excellence
"It's really about the pursuit of getting to a level where we have consistent execution at scale," shares Khan. He goes on to explain that being in Operations Services, a key priority is creating a seamless team member experience, which ultimately enables a frictionless guest experience. 
With so much going on in the restaurants and countless tasks that need to be completed by store managers, helping teams focus on the fundamentals of the business is key to achieving consistent execution.

To roll out new processes and products as successfully as possible, Chipotle designed their own "stage gate" process, so by the time they are ready to roll it out to every store, it's a seamless integration across the enterprise.
What is the "stage gate" process at Chipotle and how does it work
It would be quite easy for Chipotle's 3,100 restaurants across 8 regions to create their own processes and procedures, but Khan explains that to achieve consistency "we focus on having 'one best way.' To do that, the "stage gate" process was designed. 
Projects going through the multi-step stage gate process can be pulled at any point if discovered it is not going to meet ops, consumer, and financial needs of the business.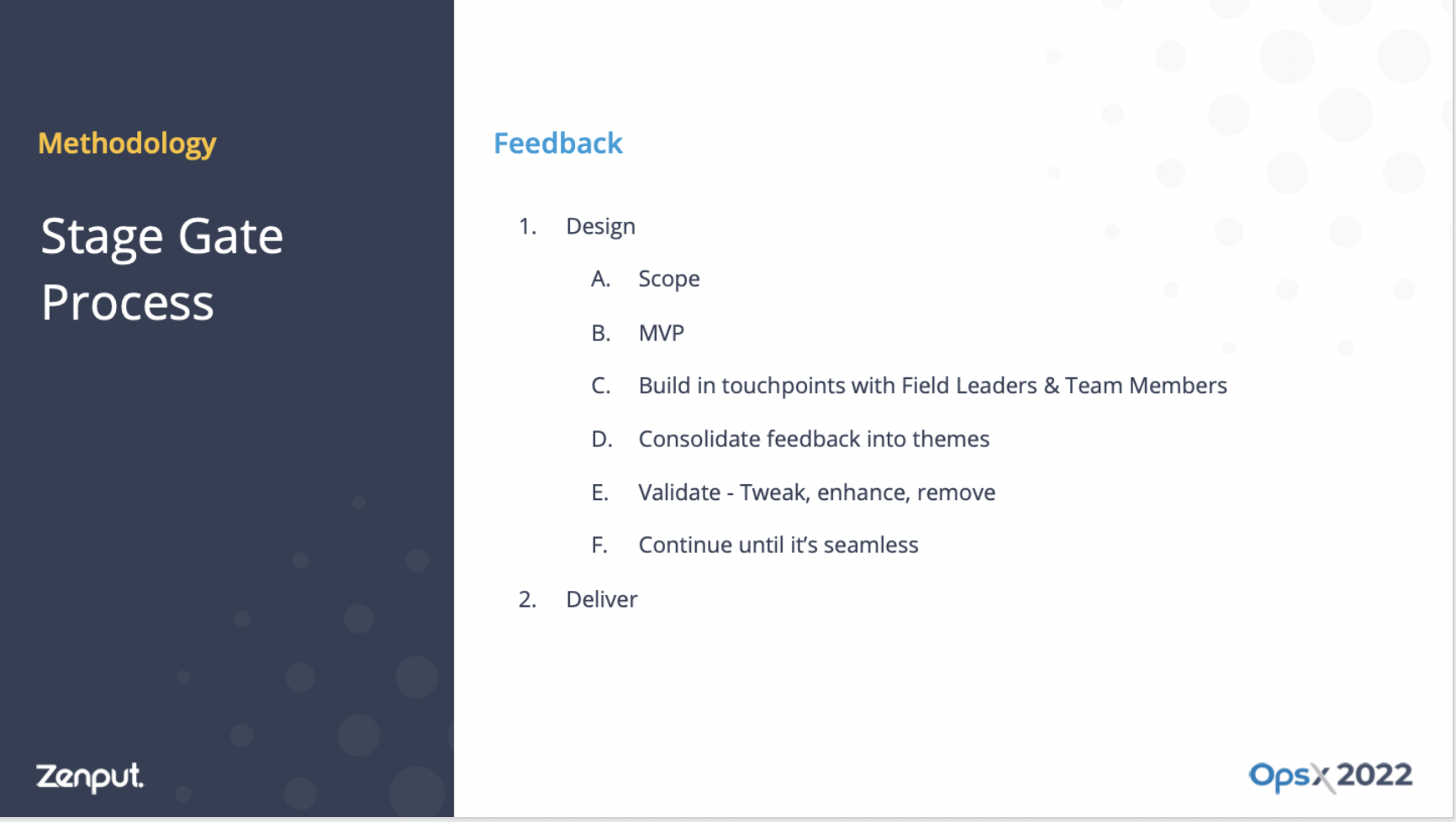 In the design phase, Chipotle aims to get a program 50-60% baked before even testing in a single restaurant. Once testing in a restaurant, the restaurant and ops teams work together to compile feedback, bringing the project to 80% baked before bringing it into a market for further testing. 
Once a project is in a market, more questions are sought to be answered, including, is it scalable? If it's not, the project should be pulled. If it is, Khan says "take a look again - make revisions until you're ready to roll-out to the enterprise."
He continues to impress the importance of compiling restaurant and field teams feedback into key themes with the openness to iterate even after something has been fully rolled out to ensure you're doing it the best way possible. Having the right system(s) in place to quickly adjust across thousands of restaurants at once is also hugely important. 
An example Khan shared of a new product roll-out that went through the stage gate process was the Quesadilla program. While some programs complete the stage gate process quickly, the Quesadilla program was tested for almost two years before its full launch. 
The stage-gate process drove Chipotle to make a few major adjustments before the Quesadilla was fully rolled out, including:
Confirming the decision to make it a digital-only menu item

Product (with input from both customers and team members)

Deployment – who was going to do what within the store.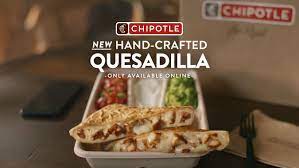 In order to consistently achieve operational excellence – whether with existing daily procedures or new initiatives – companies need to have the right processes in place, supported by the right tools. For more on Chipotle's approach to this, you can watch the full OpsX'22 session with Haris Kahn here.