The teams that serve food in your stores every day are the last line of defense for the health of your customers, and ultimately your brand. With this in mind, food safety culture should be one of the major backbones of your operation. 
How can operators build and sustain a strong food safety culture throughout their organizations? P.F. Chang's Senior Director of Quality Assurance & Food Safety, Christina Serino, recently joined us at OpsX'22, Zenput's customer conference to discuss this exact topic. 
"We have a very celebratory culture, we love to celebrate those wins," shares Serino. "We also are very competitive. So when other restaurants can see what the restaurant down the road is doing for their line check completion, or maybe their culinary assessment score, then that drives that competition for them to be even better."
Listen to a clip from Serino about driving competition between stores:
4 Tips for Building a Strong Food Safety Culture in Your Restaurant
Serino shared key tips and strategies for operations leaders to consider as they try to build and sustain a strong food safety culture within their organization:
1. It starts with leadership
It's important to focus on developing and supporting your leaders, as they are the ones largely developing and supporting broader restaurant teams. Serino shared that before working at P.F. Chang's, she was once an inspector and found that when meeting someone in leadership at the store, you often have an idea of how the inspection is going to go. 
Having confidence that your leadership has the tools and direction they need will trickle down. It's incredibly important to have solution(s) in place to provide direction on exactly what needs to be done during a shift to make everything run smoothly.
2. Lean into healthy competition
Serino shared that P.F. Chang's naturally has a competitive culture, and they lean into this to help with both food safety and general operations. 
To help foster healthy competition, P.F. Chang's uses Zenput to give other restaurants visibility into culinary assessment scores, line checks, and other key metrics. Restaurants always want to be the best out there and there is a sense of pride on how both your individual restaurant and entire organization is performing. 
3. Celebrate wins big & small
Between heavy competition and tools that provide instant visibility into work being done, a celebratory environment is important to keeping things positive. Serino explains that at P.F. Chang's celebrating wins, both big and small, is another key component to driving food safety. 
One of the daily checklists at P.F. Chang's includes taking photos of prepared food, ensuring safety, quality, and presentation. Serino shares that teams can be smiling with their dishes, taking great pride in their work.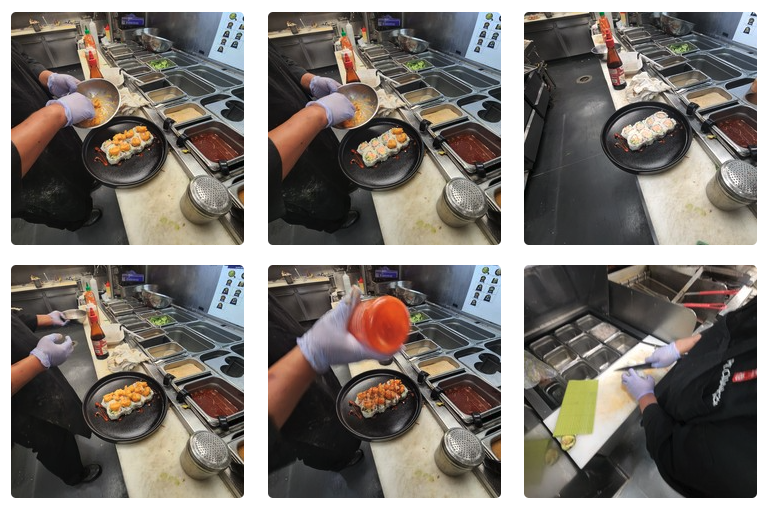 4. Create a learning environment
Finally, continuous learning is vital to keeping up with changing standards in food safety. To help with this, P.F. Chang's uses Zenput in a variety of ways:
Including knowledge base questions in checklists to test and gauge the need for trainings

A library of training materials has been built into the system, accessible to leaders and restaurant level employees

Shared visibility of who the top performers are so other team members can reach out for tips
Company culture is important in any industry or organization. To hear more about how P.F. Chang's uses their competitive culture to help with key operational needs, including food safety, watch the full OpsX'22 session here.