Food safety is more important than ever to multi-unit foodservice operators and the general public that they serve.
There are several reasons for this. According to the CDC, 48 million Americans get sick every year due to foodborne illness with 3,000 deaths and 128,000 hospitalizations Consumers today are also generally more aware of and interested in food safety, largely because of the ease with which food reviews and photos are shared over social media. The government is also expanding regulatory initiatives such as the Food Safety Modernization Act (FSMA).
Food safety testing is a critical way to prevent foodborne illness. In fact, the food safety testing market is projected to reach $18.41 billion by 2022.
Food safety testing ensures that food safety guidelines and standards are being adhered to. It further ensures that legal food handling requirements are met, reducing non-compliance risks and legal bills. Fast and accurate analytical food safety test results can help. By upholding stringent safety and hygiene standards, restaurants, convenience stores (c-stores), and grocery stores can avoid major financial losses. 66% of restaurant operators agree that a food safety issue would put their business at risk.
Field and store managers, however, can't physically track every detail of food handling, quality control, storage, and preparation in person. And it's precisely for this reason that digital solutions are playing an increasingly prominent role in elevating food safety standards in foodservice operations.
Image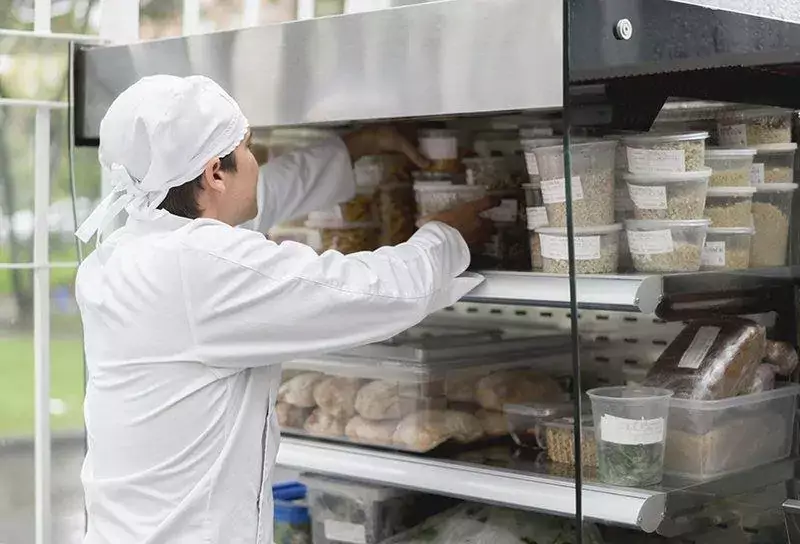 The Majority of Operators Are Not Equipped to Correct Restaurant Food Safety Concerns Quickly
Although many operators recognize restaurant food safety as a priority, Zenput's 2021 Restaurant Operations Report indicates that only 61% of operators feel confident that they can rectify identified restaurant food safety concerns in less than one day, while 27% of operators said it would take them 2-3 days, and 32% say it will take over four days, maybe even a couple of weeks.
These statistics highlight the inability to address restaurant food safety issues quickly and adequately before they affect large volumes of customers. New challenges to restaurant food safety are continuing to emerge due to changes in the environment: new bacteria, toxins, and antibiotic resistance, changes in consumer preferences, as well as production and supply, including imported foods.
The most common (and often overlooked) operations-related restaurant food safety concerns include:
Non-calibrated thermometers and incorrect temperatures of warm and cold storage areas increasing the growth risk of pathogenic and spoilage organisms

Unclean self-service areas, drink dispensers, and ice machines

Improper handling and isolation of allergenic foods

Improper produce handling

Cooling pans that are too deep, resulting in rapid pathogen growth from ineffective cooling

​​​​​​​Multi-unit operators are increasingly turning to technology, restaurant food safety software, to digitize and automate sanitization and food safety processes to flag potential food safety concerns and improve corrective action response times. With these tools, restaurant operators can "test" execution against their food safety protocols to make sure that their stores eliminate or mitigate food safety risks. Restaurant food safety software is helping operators protect customers as well as employees and avoid costly and potentially deadly mistakes.
Image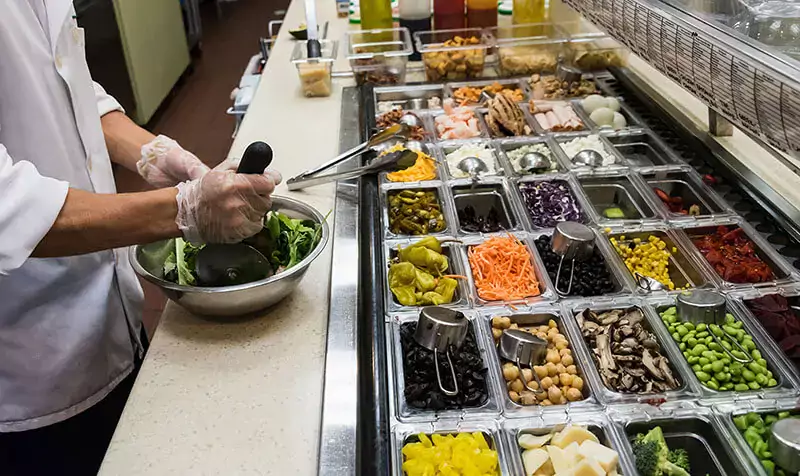 Grocery Operators Aren't Confident About Food Safety Measures
Zenput's 2021 Grocery Operations Report has revealed that less than half of grocery operators are confident that their store would be able to identify a food safety concern before it becomes an issue, and only 10% would be able to rectify identified food safety concerns in one day. More than a third of operators indicated that it would take 4-7 days to correct potential food safety issues, while 22% estimated time frames between one and two weeks to address the issue.
Grocery operators are finding the implementation of new food safety protocols challenging, especially with multiple departments to manage, difficulty finding skilled workers, and high staff turnover.
With consumers becoming more health-conscious, supplying fresher, healthier foods requires comprehensive food safety management systems due to shorter shelf lives and sensitive temperature tolerances. Meat, seafood, and dairy products have even stricter requirements for safety and quality maintenance. In addition to food safety, quality plays a significant role in customer retention. Products such as dairy also absorb odors from surrounding foods which requires them to be stored in separate refrigerators.
Without a system that provides real-time monitoring and alerts, it is challenging to respond to a refrigeration failure before consumers purchase spoilt products. By implementing a digital solution, grocers can continuously test and monitor refrigerators and display cases and receive real-time proactive alerts. 
Many C-Store Food Safety Problems Can't Be Immediately Resolved 
Zenput's 2021 convenience store ops report revealed that only 34% of c-store operators are equipped and confident to address c-store food safety issues within one day of an issue arising. This disconnect between operational functions and c-store food safety risks can pose a significant threat to customers and the business itself.
C-stores specifically need to pay attention to and consistently test open food preparation areas and self-service displays, ensuring regular monitoring of food handling, temperatures, sanitization, and cleanliness. In addition, trash needs to be monitored and managed in a way that will not attract pests.
Another important aspect of c-store food safety management is food safety labeling and dating. Automating this function can save staff a lot of time and avoid unnecessary mistakes that could have serious consequences.
Image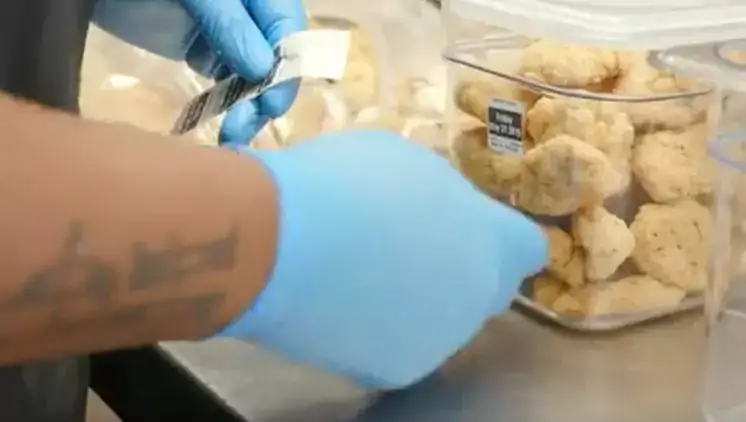 Efficient Food Safety Testing for Restaurants, Groceries, and C-Stores With Zenput
The most effective way to prevent foodborne illnesses in food service establishments is the implementation of an operations execution platform that provides clear control methods, regular monitoring, and fast but clearly defined corrective actions.
In many ways, the pandemic fast-tracked the demand for improved communication and day-to-day operations. From automating manual tasks to monitoring compliance remotely, Zenput's advanced technology is offering management better control and visibility into how restaurants, grocery stores, and c-stores are run.
Food safety is a fundamental component of Zenput's operations execution platform, which enables operators to more effectively roll out, track, and enforce compliance with food safety protocols and operational procedures. Learn more about simplifying food safety testing and minimizing losses in your operation in The Operator's Guide to Food Safety Execution.