2020 has thrown some major curveballs to the restaurant industry over the last 9 months, leaving businesses forced to change the way they operate, overnight. It's no surprise that the US has experienced major challenges, but so has the whole world. With Asia taking the hit first, we had the chance to virtually sit down with a company based in Hong Kong to hear exactly how they were impacted before other parts of the world. 
In this blog, we spoke with Leslie Bailey, the managing director for APRT, the master franchisee for Ruby Tuesday in Hong Kong and Asia Pacific. Leslie has been with the company for the last two years and his role consists of ensuring that APRT's interests are served in the most appropriate manner. They are currently in the process of upgrading systems, process, and delivery methods with technology to accomplish the goal of staying relevant in today's current environment.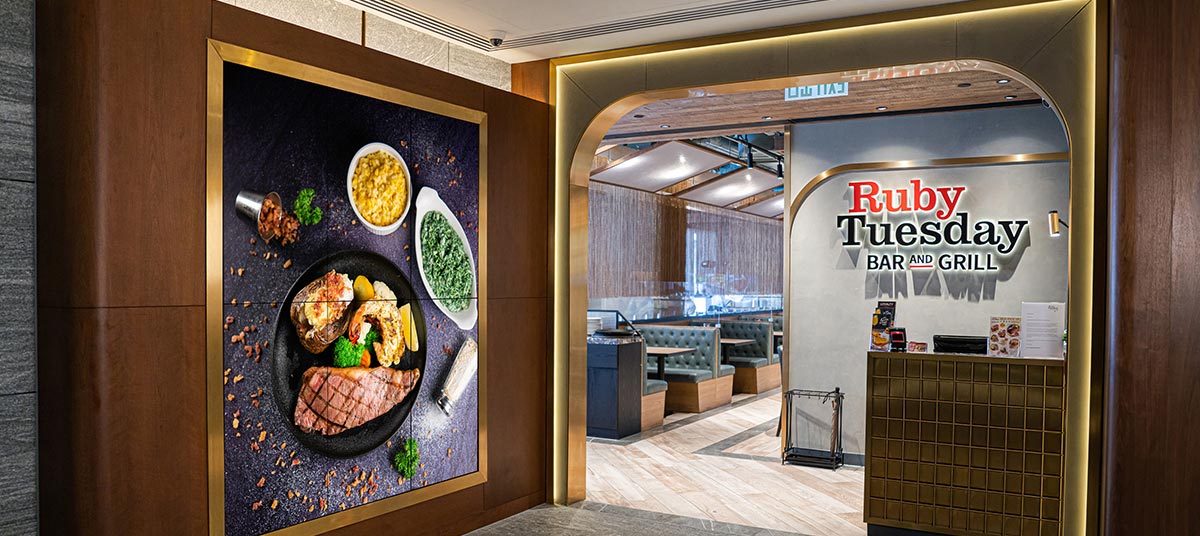 Here's part of our interview with Leslie:
Q: What have been some of the biggest challenges your organization has faced in today's environment?
A: The biggest challenges for us over the last seven months, during the COVID-19 event, is the ambiguity that's been introduced to operations, and at different times, the local government has mandated that we completely close the operations, that we operate at 50% capacity, only offer delivery and self pickup, and currently we're only allowed to operate from 5:00 AM till 6:00 PM with no evening dining, with a maximum of two people per table, so it's really difficult to keep up with all of the changes that government has mandated in order to try and address the spread of COVID-19.
Q:

How has your organization been adapting?
A: What we've established in the last seven months is communication is key. You need to have good tools in order to communicate with the team, and make sure that you're fast and accurate, so really that's been the main adaptation that we've made within the organization is really the speed of communication across all levels and all functions. We were fortunate in so much that we'd identified a need to improve our management systems in 2019, and as such, we rolled out Zenput at the beginning of the year, literally on the 2nd of January, 2020, literally three weeks before COVID-19 hit Hong Kong, and as a consequence, we had bang up to date checklists for food safety, sanitation, and standard operating procedures when COVID-19 hit, and we were able to update and rollout new systems, new hygiene, persistence, almost immediately; and since then, we've added new procedures for delivery, self pickup, and checklists for new government regulations.
Q: What will the "restaurant of the future" look like? 
A: Looking forward, if I was to predict what was going to happen in the future, it really is about speed. The ability to quickly adapt and communicate the required changes to the team in real time versus days or weeks is key to any operation success. Technology, be it front of house or back of house, will be increasingly present. Fast, casual bull will be more mainstream, delivery, self pickup, and grab and go will all be key components to restaurant operations; and moving forward, there will be a much greater emphasis on future proofing businesses.
Restaurant design will need to take into account the space for social distancing. People will not want to sit so close, and there'll be fewer seats in venues versus pre-COVID, and hygiene will be top of mind."
Watch the full interview here: