Historically, recessions have typically taken place every decade or so in the US. Given the market's recent volatility, the aftershocks of a global pandemic, inflation, and product shortages, many economists believe another recession looms ahead. 
Regardless of when the next recession emerges – whether weeks, months, or years – now is the time for restaurant operators to prepare. Although recessions are temporary, the lessons learned have led to permanent changes, some still seen in the industry today. With another recession potentially on the horizon, operators should start by taking a look back to help navigate the uncertainty ahead and then lean on operations teams and technology to recession-proof their business. 
What restaurant operators learned from 2008's "Great Recession"
Consumers still wanted to go out to eat or order takeout, but with

less discretionary spending

, many couldn't afford the higher cost of casual and fine dining. Drive-thru windows with late-night hours and dollar-menus with limited time offers do not exist in casual and fine dining restaurants, positioning QSRs to thrive from a revenue standpoint even in economically unstable times.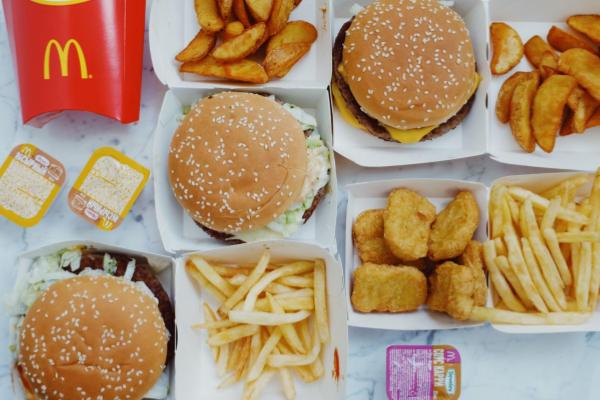 Operators came to the realization that many old-fashioned operational processes were used in restaurants.

(spoiler alert: some still are to this day)


 

When consumer pockets are tighter during a

recession,

they gravitate toward value-based options. As a result,

QSRs can expect an increase in customers and order volumes. Even when strapped for cash, fast food is an easy option that almost everyone can afford. The combination of convenience and lower prices resonate well with financially stressed consumers.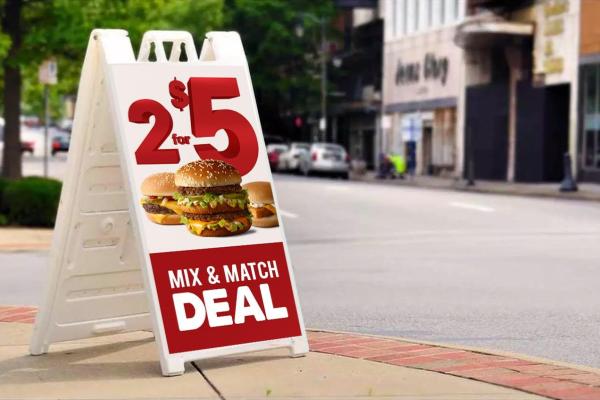 Increased volumes also bring more operational complexities - especially in an already tight labor market. As you assess if your operation is recession-proof, ask yourself two key questions:


 
How will you meet the increased demand when dealing with a higher volume of orders with less staff? 


 

How will you ensure consistency and quality with fewer hands on deck? 


 
The role of operations execution technology 
With a potential recession knocking on the door, investing in technology is a decision that can no longer be put off. The old world of rolling out changes over time is no longer an option. The only way your operation can weather the storm - or even get ahead of it altogether - is to invest in technology to streamline operations and meet increased consumer demand.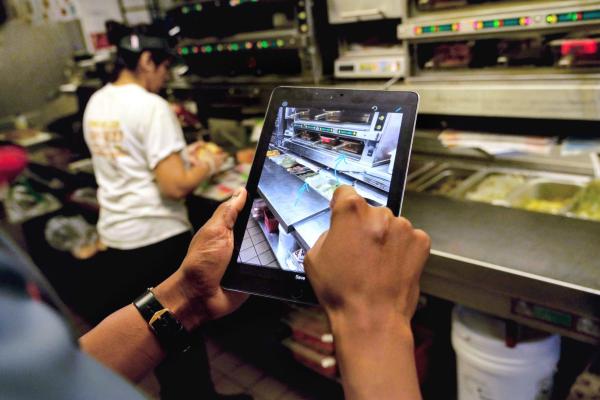 The restaurant technology landscape has expanded rapidly over the past decade to help operators improve operations, customer experience, and more. And the pandemic has only amplified the need for technology to manage operations across all functions:
Without an investment in operations execution (OpsX), most operations leaders are left with a very limited view of how the work gets done, how compliance is maintained against processes, to what degree brand standards are being met, and the degree of overall operational agility across each location.

OpsX platforms focus on where the work is actually happening in stores. While back office, front of house, and point of sale solutions are all an important piece of the restaurant technology landscape, investments in OpsX initiatives and the technology that enables them are key to improving visibility into and the quality of execution happening in every location. OpsX technology helps drive the productivity of employees in the field and in your stores, and improves the consistency of work happening throughout the business. 
The right OpsX platform should improve, and recession-proof, operations in three key areas:
Customer Experience 

An OpsX platform helps teams power through each shift more consistently and faster, saving everyone time at each level across the business. Whether it's digitizing paper checklists or automating food temperature monitoring, the right platform can free up employees. These time savings allow your team to put weight behind the big initiatives and more meaningful tasks, like improving customer satisfaction and interacting with guests.


 

Being in a position to quickly and effectively adapt to a changing environment will allow you to find ways to deliver a satisfying dining experience. Higher prices, longer wait times, fewer options, and subpar service are a recipe for certain disaster— especially in an industry with the word 'service' in the title. Higher prices may be unavoidable, but poor service is not an option.


 

Employee Satisfaction

Technology and automation reduce human error and

relieve employees of certain work or help make it much faster, giving them time back during their shift. To attract and retain members of a younger workforce, you'll need to meet them where they are with tools and apps that are as user-friendly and engaging as the ones they rely on for everything else.


 

Operators that roll out next-gen tools like Zenput differentiate themselves from other "old-school" employers by showing that they are forward-thinking and innovative. By investing in the latest technology, you can create a more secure and attractive workplace environment—one in which employees can see themselves establishing roots and building a career.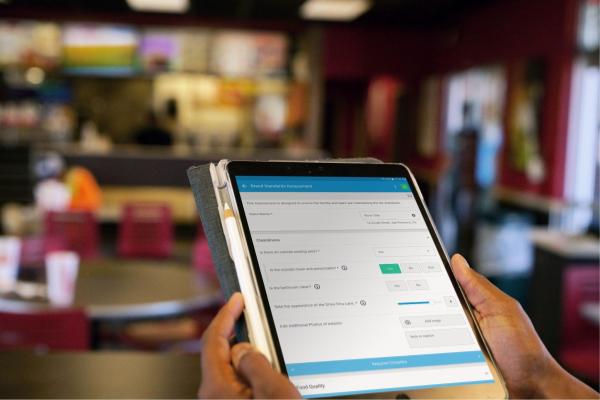 With a challenging labor environment, making your workforce as efficient as possible is key to running a successful operation. At every level of a multi-unit operation,

Zenput makes employees more efficient and more effective at doing their jobs

. Operators reported saving anywhere from 5 to 10 hours per week at every level of their organization—at the store, in the field, and at HQ. Plus, district and regional managers are using the 8 hours they saved on manual administrative tasks to cover 2 additional stores.


 
Time-to-Value (ROI) 

Operators can get up and running on Zenput quickly (usually 30-60 days, depending on organizational and operational complexities) so you can be ready to take on the quickly evolving market dynamics.

Operators simply cannot risk losing precious time and money if their investment doesn't have a return. Today's fast-paced environment of rapid change and high customer expectations doesn't allow for much downtime to implement, learn, and adopt new technology. Without proper support and adoption, tech becomes wasted when employees can't/won't use it.


 

Because the design and user experience of the Zenput app closely mirrors the apps used on their own personal devices, even new hires are able to navigate the familiar interface fast.


 

With

quality central to an operator's ability to compete and succeed,

operators using Zenput are also seeing

improved quality at their stores and better execution

. Zenput has improved. external/3rd party audit scores by over 20% and helped stores reduce compliance issues by over 24%.


 
No matter what state the economy is in, restaurant operators that are enabled to make quick decisions and operate with agility will prosper. 
With the right OpsX technology in place, you can communicate the right actions around core operating procedures and beyond, have clear visibility into the work that is being done, and empower all employees, from headquarters to district managers to store employees, to be more accountable. This switches everyone's focus from reactive to proactive; from putting out proverbial fires to preventing them altogether. For more information about how Zenput can help recession-proof your operation, download The Operator's Guide to Productivity in a Short Staffed World.