The pandemic reshaped hiring in the foodservice industry. Though finding (and keeping), good help has always been a challenge for foodservice operators, the pandemic created a long, nerve-wracking roller coaster ride of ups, downs, and unexpected twists at every turn. As a result, some foodservice employees have decided it's time for a career change. 
On the other hand, the foodservice industry remains one of the few sectors where people can walk in and work their way up the ranks – starting in entry-level but reaching executive management positions. Opportunities like this have accelerated in this pandemic era.
With so much buzz surrounding the foodservice industry exodus, we recognize the importance of highlighting those who are just starting their careers, or jumping back into the field head-first. 
Interview with Olivia Ferdon, Assistant Manager and Certified Trainer with Bubbakoos Burritos
Tell us about the company you work for and its history.
Bubbakoos Burritos started in 2008 in Point Pleasant Boro, NJ. Co-founders Bill Hart and Paul Altero wanted to create something different with their menu and have customers be in control of what goes into their meals. No two items are the same; everything is customizable and totally up to the customer. In all of our stores, from corporate-owned stores to franchise locations, each one is designed with the same theme in mind, an escape from the regular day-to-day. We have a shore-like theme across all of the restaurants to root back to the original location - that includes the music we play, the videos displayed on our TVs, and the decor. We want our customers to forget about the real world, even if it's just for a few minutes. We are a family-owned business, and that's something we also bring into all of our stores; we are family, and we always have each other's backs. Bubbakoos has expanded tremendously, with locations across 13 different states, 60 locations, and growing with more locations opening and coming soon in - NJ, NY, NH, NV, CA, TN, KY, PA, OH, FL, MA, IN, AZ, IL, CT, DE, MD, GA, and ID. And the name - stems from Paul's college days. It's a combination of his favorite place to eat at the time, and his collegiate nickname - Bubba.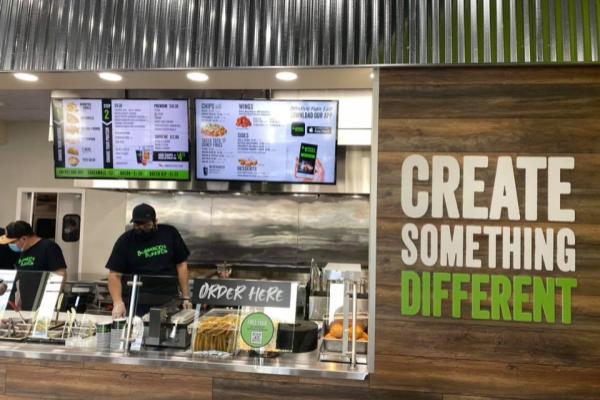 Tell us about your history with Bubbakoos Burritos.
My history with the company is something I am very proud of. I started eating at Bubbakoos when I was 12, and they opened their first restaurant in my hometown in 2008. Fast-forward to 2016, I applied to work at that same location when I was in college. In 2018, I left to go work in marketing for a few years and came to realize that it was not something I wanted to do anymore. Having kept in touch with both owners, Paul and Bill, we reconnected on LinkedIn 2021 after I noticed they were hiring for a variety of different positions. I interviewed the following week and was offered the job the same day. I am now an assistant manager in my home store, and I am a certified trainer, which means I travel with a partner and help new franchise locations open. My partner and I travel to these stores and help train the new employees to make sure all Bubbakoos locations are consistent in how they operate. So far, I've done openings in Clinton, NJ, Naples, FL, and Arlington Heights, IL, with many more to come this year and beyond.
With all of the challenges and uncertainty in the industry today, why did you return to the foodservice industry?
To be honest, I was not made to sit behind a desk for 8 hours a day. I like being able to talk to customers face-to-face and provide them with something that will make them happy. Of course, it is hard at times when we run out of products or get shorted because of supply chain issues, but we keep moving forward and get through it. Getting back into the foodservice industry is definitely not where I initially thought I would be, but I have been enjoying my time back, and see myself growing my career here.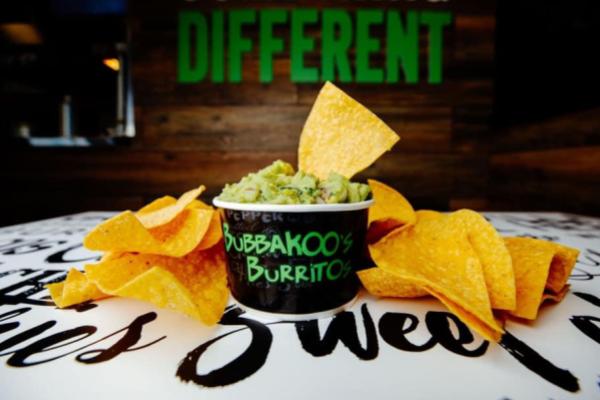 What is the best lesson you've learned working in the foodservice industry?
Everyone is battling something, so if you can make them smile, it's a win.
What's the best part about working with franchisees? About opening new locations?
My favorite part so far has been learning about the different cultures/religions around the country. I also enjoy seeing the franchisees growing from crew members to becoming general managers in our training program. Visiting new states is definitely exciting, and meeting the crew that has been hired to work and sharing my history with Bubbakoos.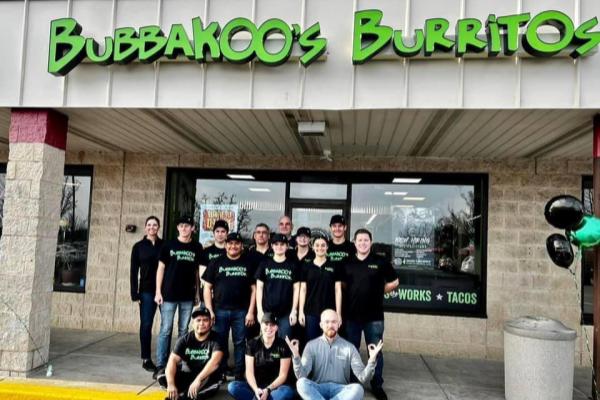 What are your professional goals for the future?
My goal is to continue learning and grow to the next level up from my certified trainer position, which is an OUC or Opening Unit Coordinator. Eventually, I'd like to become a general manager, and own my own location.
Bonus question - what is your favorite thing on the menu!?
My go-to is a Burrito Bowl with white rice, crispy chicken with General Tso's sauce, ranch dressing, and cheese with a side of our nacho/bacon curly fries.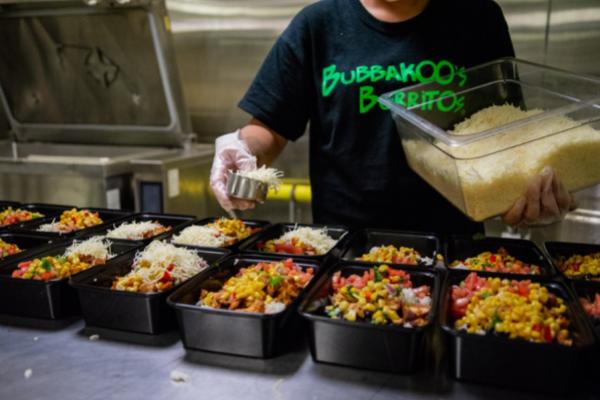 For some, working in foodservice/retail is the start of a long, rewarding career, and for others, it's a stepping stone along the path of their career journey. And for those whose time spent in the industry itself was brief, the experience provides many lasting, valuable life lessons that can continue to be applied in any occupation. 

As a market leader in elevating team execution in the foodservice sector, Zenput is committed to the ongoing success of this industry. Zenput has developed and evolved tech solutions to simplify and automate functions that can reduce costly mistakes, save time, money, and administrative labor requirements. Learn more about unlocking efficiencies and job satisfaction in multi-unit operations in The Operator's Guide to Productivity in a Short Staffed World.