Food safety should be a top priority for restaurant operators, as it protects customers, team members, and the brand from food safety incidents. Despite this, many restaurants find it challenging to always stay on top of food safety procedures. Because the food safety process is tedious, complicated, and constant - perfect execution is rarely a reality. Often, food safety incidents arise because of one of the following reasons:
Employees are unaware or don't remember procedures

Food is checked at incorrect times

Food is not labeled or improperly labeled 


 
All of these situations come down to one commonality: human error. Thankfully, some easy solutions to these common food safety issues can result in a more consistent guest experience, lower food costs, and time savings.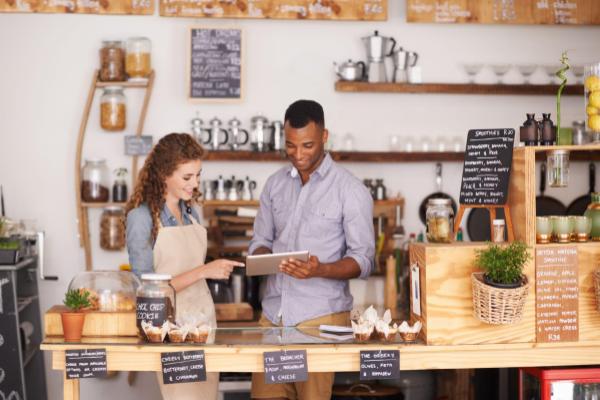 1. Technology for training
The primary way to reduce human error when it comes to food safety is through effective training. Implementing a learning management system with e-learning functionality is a great way to heighten training efficacy. E-learning is an ideal solution for managing food safety training programs, and it has many advantages over both traditional classroom training and on-the-job training. Here's why e-learning is a better option for food safety training:
It is accessible 24/7 and can be deployed at a moment's notice 

Higher retention due to interactive programs and e-learning activities

Each team member gets consistent training 


 
Increase the effectiveness of e-learning by having recurring courses on food safety. This way, employees' knowledge can be refreshed or updated as needed. Not only does e-learning guarantee consistent, thorough training, but it can also be more cost-effective as less time is spent on one-on-one training. 
Best Practice: Make training courses easily accessible so that team members can refer back to them as needed—also, break training into smaller portions with specific topics so that employees can view related information and easily find topics of interest.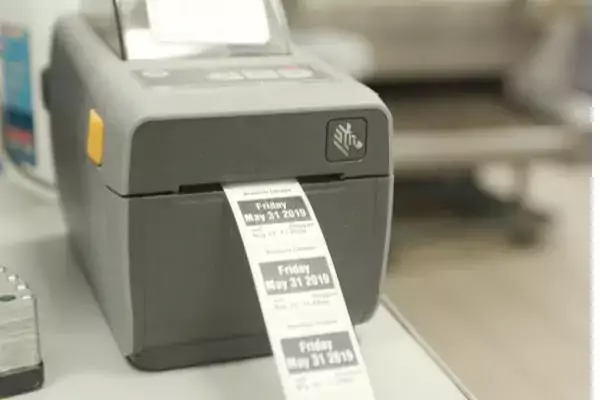 2. Automated date labeling
Another way to reduce human error regarding food safety is to use an automated system for labeling food use-by dates. In traditional settings, employees have to memorize or refer to a chart to keep track of hold times for food products, which can lead to inaccurate labeling, heightening food safety risks. With so many products to keep track of, all with different use-by dates, it can be challenging for employees always to be precise.
Implement a label solution that automatically calculates use-by dates based on the product type and current time. Accurate labeling can assist in product rotation through the 'first in, first out' method (FIFO) as necessary while also eliminating hard-to-read handwritten labels. This method can also reduce preparation time while still elevating accuracy. 
Best Practice: Include date labeling in food prep and recipe training to help build the habit in team members.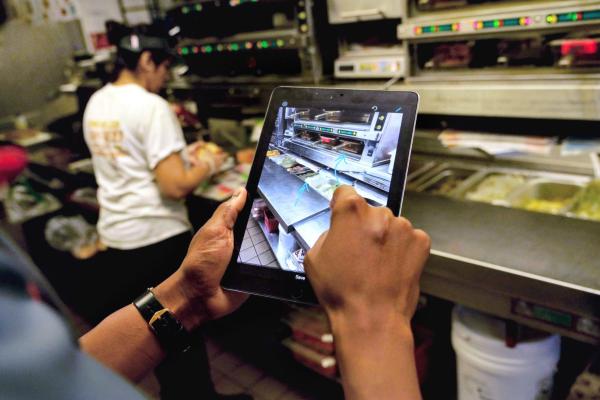 3. Food safety walkthroughs
Even with technology assisting in food safety training and labeling food, it is always a good idea to conduct food safety walks in the store to ensure that your team properly carries out food safety procedures.

On a food safety walk, be sure to check the following things:
Handwashing stations are stocked with soap, paper towels, and gloves

The temperature of food and food storage 

Use by dates on food (discard expired products)

Food preparation, techniques, and facilities

Employee hygiene, including clean clothes

Cleaning and sanitation of work areas 


 
Best Practice:  Utilize task management software to schedule routine food safety walkthrough checklists. This can ensure that the walks are done consistently and can also store data about commonly missed items so they can be easily recognized and addressed. 
Ensuring that your restaurants are serving safe food is vital to protect customers, employees, and your brand. Plus, food safety procedures can also assist in serving more consistent, higher quality food, as expired products can be more consistently discarded. To learn more, download our guide to food safety execution.