The truth is, there are many mundane, repetitive tasks that need to happen daily in a multi-unit foodservice operation; temperature checks, food prep labeling; you can probably come up with a long list.
But as an operations leader, if you can find ways to minimize or eliminate this mundane work for your employees, it makes work less stressful and more enjoyable, and increases job satisfaction. It also lets employees know that they're valued, which is a good way to not only keep the talent you have, but also attract new hires as well.
Right now multi-unit operators will do anything they can to attract and retain workers: one way to do it is by giving them tools that will help them do their job better, and make it more enjoyable.

Here are three ways that an operations execution solution can help attract and retain talent:
1. It instills confidence from day one by showing employees what a job well-done looks like 
Understanding how to successfully complete each task that needs to get done before you end a shift can mean the difference between having a great day at work, or a really bad one. This also helps everyone get their work done faster, and properly.
Zenput Best Practice: Through task assignments in Zenput, store employees know exactly what they need to get done. Everything is organized for them, so expectations are clear, and miscommunications can be avoided. Understanding each task that needs to get done before you complete a shift can mean the difference between having a great day at work, or a really bad one. This also helps everyone get their work done faster, and properly.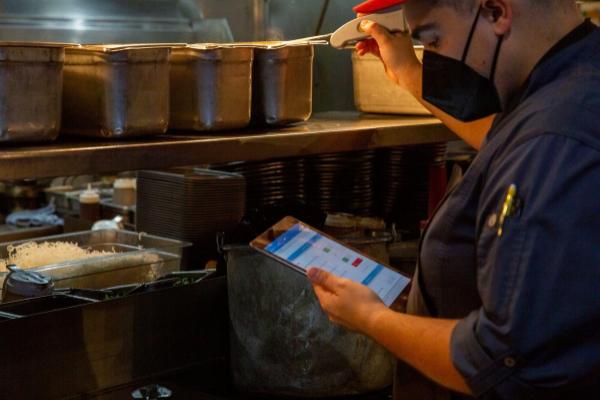 2. It meets today's app-savvy workforce where they are, enables seamless movement between their work and home lives, and shows employees that they're working for an innovative company
With Millennials and Gen-Z making up an increasing portion of the workforce, there's pressure to enhance the employee experience by removing barriers to internal processes with next-gen tools and apps that are as easy to use and engaging as the ones employees use when not at work. Face it, most people entering the workforce rarely – if ever – even pick up pen and paper outside of work. What can be a bigger turn-off than having to log a ton of information that way in their jobs? Operators that roll out next-gen tools like Zenput differentiate themselves from other "old-school" employers by showing that they are forward-thinking and innovative.

To attract and retain members of this younger workforce, you'll need to meet them where they are with tools and apps that are as user-friendly and engaging as the ones they rely on for everything else. By investing in the latest technology, you can create a more secure and attractive workplace environment—one in which employees can see themselves staying longer, establishing roots, and even building a career. If you use technology to manage your operation, such as completing food safety tasks or standard operating procedures, make sure that you've chosen a solution that is really easy for them to use - not a tool that's built for HQ without the store-users in mind.
Zenput Best Practice: Zenput designed its mobile app with this in mind. The design and user experience of Zenput's mobile app gives them a tool that is as easy and engaging as the other 42 apps they're using on their own personal devices. Workers receive notifications, fill out forms, complete tasks, and communicate with their management team, all from the convenience of a store-issued mobile device. Because the design and user experience closely mirrors the apps they use on their own personal devices, even new hires are able to navigate the familiar interface fast.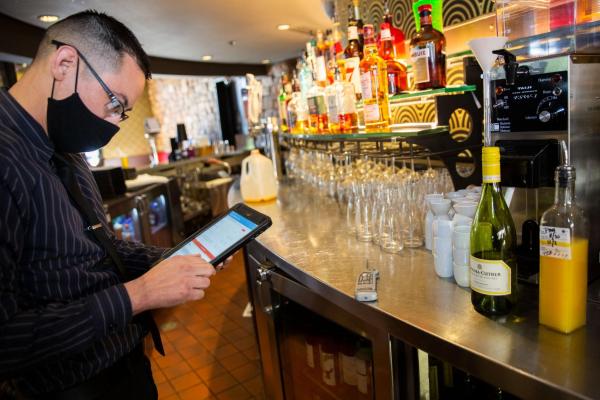 3. It helps solidify training (and cross-training) to boost confidence and reduce turnover
Given the current challenge of getting enough new hires in the door, it's critical to get every employee trained as quickly as possible. Educating employees to perform job tasks correctly, efficiently, and with confidence, is key. 
Cross-training your staff is another way to help employees feel good about themselves and the work they do. Expanding an employee's skillset achieves three things:
It gives them a broader view of the business

Equips them to fill in when team members from other departments call out

It makes them feel trusted and valued because you're investing in the


 
Zenput Best Practice: Throughout the first 90 days of their employment, Operators can use Zenput to send out procedures, and as a result, new employees can quickly learn what procedures are and how to properly execute them to help reinforce what they've learned and to instill confidence that they're doing their job correctly—and that can be key to boosting retention rates, because employees feel supported, secure in the work they are doing, and set up for success.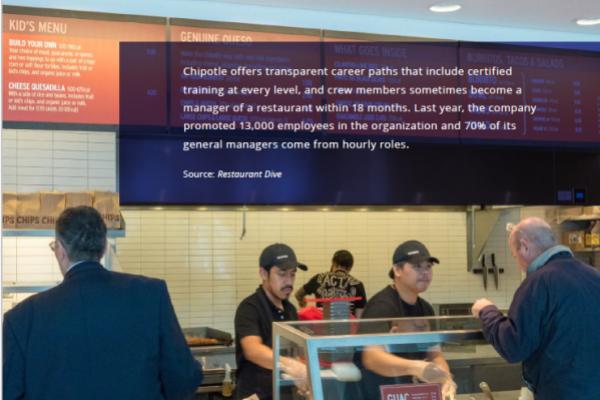 A more productive and desirable workplace for everyone 

An OpsX platform can help teams power through each shift more consistently and faster, saving everyone time at each level across the business. These time savings allow your team to put weight behind the big initiatives, like improving customer satisfaction. 
To thrive and remain competitive, you must seize the moment and act fast to not only retain the staff you have but foster a work environment that attracts a new generation of talent down the road. That means investing in digital tools and automation that boost productivity and help everyone work safer, smarter, and more efficiently.
To learn more about unlocking employee productivity and how Zenput's OpsX platform can help you unlock efficiencies across each level of your operation, download The Operator's Guide to Productivity in a Short Staffed World.