Public eateries have been around for almost all of human history. From the ancient Greeks and Romans, inns and taverns served food to people who were away from home. In fact, a 2000-year-old fast-food and drink counter—excavated by archaeologists in the ancient Roman city Pompeii last year—is opening to the public this year, underscoring the fact that the fast-food industry is one of the oldest in existence.
Some of the best-known foodservice brands today have been around for 100+ years. They have a passion for their food, making customers happy, finding ways to scale, and improving operational efficiency.  But one of the keys to their global success is their ability to adapt – to their customers and to the market – over time. 
In this post we explore several different foodservice brands and their path to global operational success – from simple beginnings, differentiating their food and services, to the use of technology and restaurant software to grow and scale.
1. KFC - From the Backroom to the World's Favorite Fried Chicken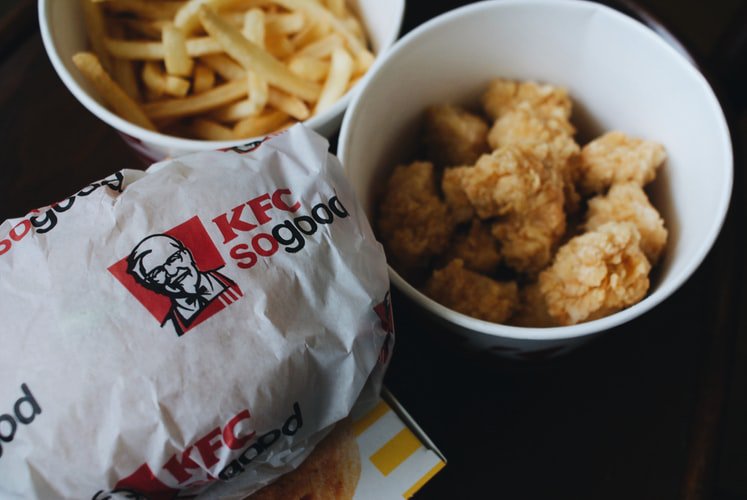 When Col. Harland Sanders started preparing food for his family and the occasional customer at the back of his Kentucky gas station in 1929, he could never imagine that this would represent the humble beginnings of a global brand spanning 118 countries and 18,875 outlets.
As the word spread about his cooking, operations grew into a 142-seat restaurant and motel. Sanders continued to develop his recipe, using the pressure cooker method to speed up the cooking time of the chicken to reduce customer waiting time while maintaining food quality.
The Second World War had devastating effects as gas rationing, and a drop in tourism resulted in business closures. Sanders, 65 years old at the time, devised a new plan. He traveled across the country and franchised his now-famous recipe to restaurant owners. KFC's famous slogan "It's Finger-Lickin' Good" was first coined by Peter Harman, Sanders' first franchisee. Harman also introduced the now-famous "bucket meal" in the late '50s. By 1963 the recipe was franchised to over 600 outlets. With the business getting too large for Sanders to handle, he sold much of it to a group of investors in 1964 and moved to Canada, where he lived until his passing in 1980.
Opening food service operations in Britain, Mexico, and Jamaica, KFC was one of the first fast-food chains to expand beyond US borders. KFC ended up as a brand under PepsiCo's ownership, where it continued its global expansion and became the first Western restaurant chain to open its doors in China, now constituting KFC's largest market with 4,563 outlets. PepsiCo's restaurant division spun off as Tricon Global Restaurants in 1997, rebranding as Yum! in 2002, leading the franchise to its global success in Africa, Asia, and South America.
KFC has always embraced the latest tech developments to keep pace with trends that appeal to an evolving market. From plant-based chicken trials to offering Bitcoin payments to launching a chicken sandwich into space, a combination of smart, tech, marketing, and operations has played a significant role in the continued growth of the brand.
The use of technology as a restaurant management system for such an expansive global entity has enabled the streamlining of mass rollouts, consistent staff training, quality control, and increased profitability through automating restaurant task management and minimizing food waste.
2. McDonald's - Growing a Family Business Into a Top International Brand
In 1954, a former Red Cross ambulance driver, piano player, paper cup salesman, but now Multimixer milkshake machine salesman visited a restaurant in San Bernardino, California. There, Ray Kroc found a small but successful restaurant run by brothers Dick and Mac McDonald. He was impressed by the effectiveness of their operation. The McDonald's brothers produced a limited menu, concentrating on just a few items—burgers, fries, and beverages—which allowed them to focus on quality and quick service.
The McDonald brothers were looking for a new franchising agent, and Kroc spotted an opportunity. In 1955, he founded McDonald's System, Inc., a predecessor of the McDonald's Corporation, and six years later bought the exclusive rights to the McDonald's name and operating system. By 1958, McDonald's had sold its 100 millionth hamburger.
During the '60s, McDonald's solidified its brand, with people identifying the company mainly by its big and unmistakable 'M' golden arches. Its success continued due to its active response to customer trends and the company's smart marketing and operations strategy. The '70s saw expansion into Europe and growth to 2200 store locations. By the '90s, McDonald's had stores in China and South America.
"If I had a brick for every time I've repeated the phrase 'Quality, Service, Cleanliness and Value,' I think I'd probably be able to bridge the Atlantic Ocean with them." – Ray Kroc.
Kroc wanted to create a restaurant chain that was known for serving consistently high-quality food via uniform preparation methods. He wanted to serve burgers, fries, and drinks that tasted the same in California as they would in Cangzhou. He persuaded both franchisees and suppliers to buy into his vision, and Kroc's philosophy was based on the simple principle of a 3-legged stool: one leg was McDonald's franchisees; the second, McDonald's suppliers; and the third, McDonald's employees. The stool was only as strong as the three legs that formed its foundation.
Constantly innovating, the enterprise started implementing changes across its franchise operation executions. They began including meal calorie counts on menus and menu boards, trialed home delivery and online ordering, implemented an all-day breakfast run with a downsized menu, and some of the UK stores even banned plastic drinking straws to appeal to a more environmentally friendly market. Their changes paid off as the company announced an all-time high of $27 billion in revenue for the year 2011. They also announced store updates and expanded their global footprint with an additional 1,300 locations opened worldwide.
93% of McDonald's chains worldwide are independently owned and operated. To effectively achieve streamlined and consistent product, marketing, service, and operational standardization across a franchise portfolio of over 38,000 locations in more than 100 countries, McDonald's uses digital restaurant software technology for instant mass rollouts, real-time global store visibility, standardizing operational procedures and training, as well as automating quality control and staying on top of staff productivity.
With tech applications driving global consistency, part of their success today is the appeal to customers that regardless of where they travel in the world, they know they can find a familiar, easily recognizable brand with consistent service and offerings. 
3. 7-Eleven - Convenience at Every Corner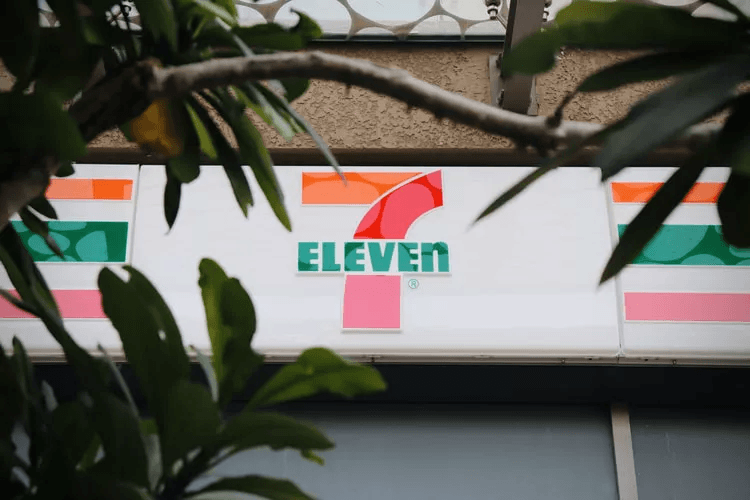 Small beginnings saw a Southland Ice Company offering customers everyday staples like milk, bread, and eggs from the icehouse. Most of their business took place after hours and Sundays when general grocery stores weren't open for business. Realizing the massive potential of the concept, The Southland Corporation started selling provisions at their other locations. Customers quickly appreciated the convenience, and the company expanded from 21 to 60 retail ice-docks within a decade. The brand stayed on trend with customer needs, and as automobiles were becoming more common, the company started supplying fuel.
During the Great Depression, The Southland Corporation faced bankruptcy. It rebounded with a new focus on food and drink. By 1936, people drove specifically to shop at the ice plant turned retail store that now provided curb service, grocery staples, and seasonal items. With the sale of liquor and beer again permitted, sales increased dramatically.
The convenience outlets were initially known as Tote'm stores but rebranded to 7-Eleven in 1946 to emphasize their new operating hours. In the '50s, the company started branching out to new locations across the US, and by 1963, 1,000 stores made up the enterprise. One reason for their phenomenal growth was establishing convenience stores in small suburbs where there was limited scope for larger supermarkets. Capitalizing on this made the 7-Eleven increasingly successful.
7-Eleven's ability to tap into evolving consumer trends continues to play a significant role in the success of its convenience store operation. The brand further expanded its scope with the acquisition of 127 franchised Speedee Marts in California. By the '70s, the brand had exploded to 5,000 stores and penetrated markets in Canada, Mexico, and Japan. As consumer choices broadened and a greater focus on c-store food safety and healthy living emerged in the '90s, 7-Eleven developed infrastructure to support the daily delivery of fresh produce across its 15,000 stores.
The brand continues to grow its success by meeting evolving customer needs and staying one step ahead. With customers living increasingly busier work-lives, 7-Eleven introduced the first fresh-brewed coffee in to-go cups. Similarly, 7-Eleven was the first C-Store to sell prepaid phone cards, provide ATM services, and facilitate cash payments for online bills.
Digital solutions have been central to 7-Eleven's unparalleled growth in streamlining logistics, marketing, convenience store operations, and maintenance functions. In addition, fast and accurate audits, new rollouts, transparency, and consistent branding are enabled through digital retail task management and store operations execution software solutions.
4. Walmart - Striving for Lower Prices and Great Service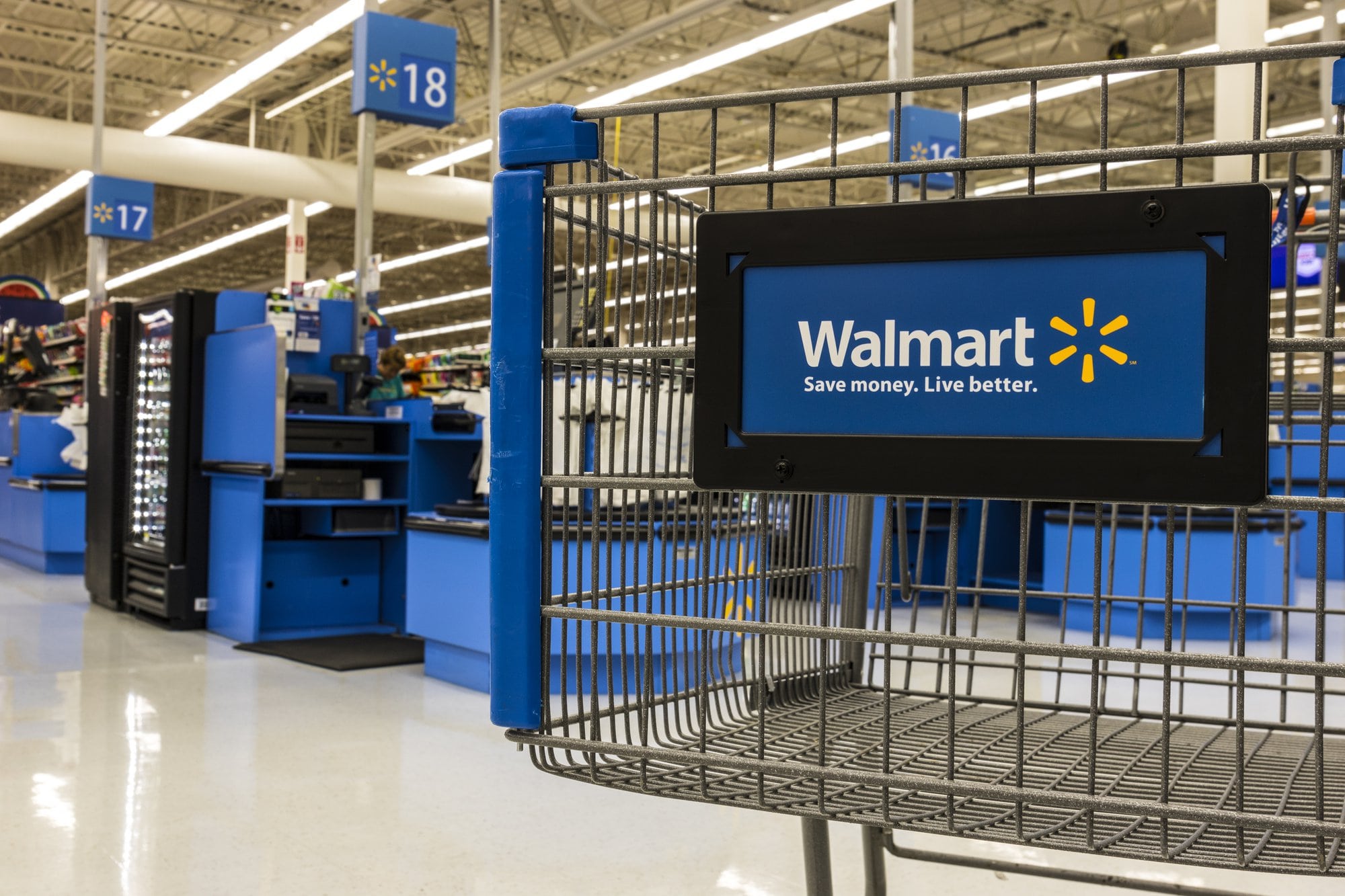 Inspired by the early success of his dime store and wanting to broaden his horizons, Sam Walton opened the first Walmart in 1962. His vision was to build the brand by offering low prices and exceptional service. His strategy succeeded, and in 1970, the company went public with proceeds financing a steady expansion of the business.
By 1977, the company had made its first corporate acquisition. The Mohr-Value store chain in Missouri and Illinois were now Walmart operated, followed by the Hutcheson Shoe Company. Walmart also launched its pharmacy, jewelry department, and auto service center.
In 1983, Sam Walton launched the Sam's Club warehouse, a membership-based discount club. Walmart has always highly prized the implementation of technology and continues to upgrade tech tools and functions to drive its success. By its 25th anniversary in 1987, Walmart was already on top of its tech with dedicated offices to track inventory and sales, as well as means for instant multi-location store communication. Ninety percent of stores were equipped with barcode readers to assist with inventory control, and soon thereafter, cash registers were replaced with computerized POS (point-of-sale) systems for faster, more accurate check-outs.
In addition to the low prices and focus on service, Walmart's on-point tech retail operations management implementation paid off as they celebrated their first $100 billion sales year in 1997. Continuing the trend, Walmart.com was established in 2000, marking the launch of its online shopping platform.
Walmart entered into large international partnerships, serving as gateways to India, Chile, and Africa between 2009 and 2011. Walmart continues to implement digital solutions to offer enhanced service and streamline store operations execution. Some of Walmart's smaller stores are characterized by fully digitized e-Scan-and-Go self-checkouts.
5. Kroger - Consistently Being Particular and High Quality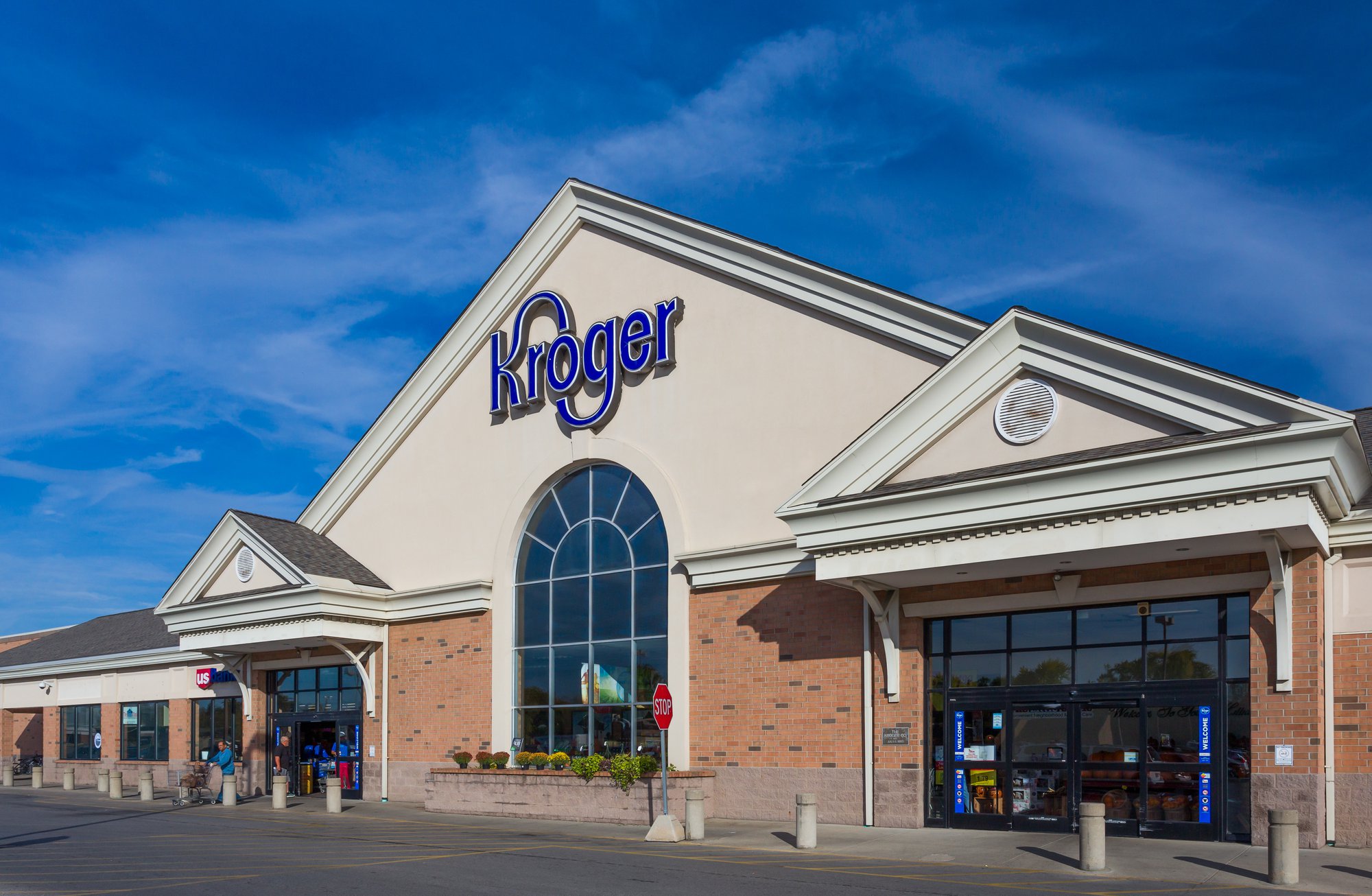 This supermarket giant started when tea merchant Bernard Kroger spent his life savings to open a grocery store in 1883 with a simple focus to sell essential items and to be particular in his offerings. By 1885, he had a chain of four stores and shortly thereafter established a bakery, serving as his own supplier. The Kroger Co also acquired a meat company and promptly set up its first in-store meat department. His retail operations management concept took customers closer to one-stop food shopping, and rapid expansion continued. Kroger sold his shares and retired in 1928, but that did not stop the growth, and by the '30s, the group's stores topped 5500.
Kroger's history is a continuous chain of mergers, mass acquisitions, and sell-offs, as well as expanding store sizes and offerings while decreasing locations. The enterprise continued to set up food manufacturing plants for its own supply. The Kroger Co remained at the forefront of simplifying its mass foodservice operations with digital integration and became the first grocer to test electronic scanners in the US in the 1970s.
A period of recession in the country resulted in chain sell-offs, but the company maintained its independence despite a leveraged buyout bid in the late '80s. As expansion continued, Kroger ran many chains under their former names, including Dillons, Food-4-Less, and Fred Meyer, amongst several others. With multiple acquisitions, Kroger became the largest retail grocer in the US in 1999, with stores providing everything from fresh produce to jewelry, general merchandise, and pharmaceuticals.
The effects of the pandemic prompted Kroger to close some stores as the brand identified more profitable ways to adjust to customer needs and store operations execution through digital means. Kroger saw a significant increase in its digital sales where investment was intensive. Drone delivery is the next evolution of Kroger's rapidly growing e-commerce business strategy, recording more than $10 billion in sales in 2020. During the first quarter of 2021, digital sales grew 16% and reflected a 92% growth from the first quarter of 2020. As a result of accelerating digital strategies, Kroger has positioned itself better than ever before to connect with customers.
The Kroger Co. is one of the world's largest food retailers, with fiscal 2020 sales of $132.5 billion, 45 distribution centers, 500 000 employees, 2732 supermarkets, and multi-department stores in 35 states. It also has 35 food production plants across its retail operations management.
Zenput - Helping Companies Grow Their Foodservice Operations
A recent report from Panasonic found that 71% of foodservice operators now consider digital transformation to be "very important." Zenput offers seamless integration of tech applications and automation solutions for multi-unit operators, like KFC, McDonald's, and 7-Eleven. Whether maintaining brand standards, ensuring franchise food safety, franchise operation execution, or promoting sales, Zenput's single platform makes it easy to roll out, track, and enforce compliance with the processes that are essential to running your stores.
Over 60,000 restaurants, grocery chains, and convenience stores in 100+ countries rely on Zenput to update multiple locations simultaneously and instantly while also gathering data and insights around changing market conditions and opportunities for improvement. Ensuring the compliance of food safety at one foodservice outlet can be challenging, and across multiple locations even more so.
Download The Zenput Guide to Agile Operations Execution today to learn how you can turn strategy into action faster and achieve operational excellence in stores, the field, and headquarters, day after day.