This week we hosted our first-ever Convenience Store AGILITY Summit, which you can still view on demand. In addition to releasing the 2021 Convenience Store Ops Report, with exclusive findings from a new research study, we also held sessions led by industry experts and 12+ operations leaders from far and wide. Discussions revolved around turning new initiatives into the right actions on the ground and finding opportunities to unlock value for customers.
We were thrilled to be joined by hundreds of operators from the c-store community and many others in the industry, who shared important insights on how to better position every operator for future success. Coming out of this inaugural event, we've compiled 5 takeaways that all operators can learn from:
1. Knowledge-sharing within the c-store operations community is more important than ever before
Rapidly emerging best practices are taking shape in a variety of areas as operators navigate challenges and opportunities across every location. The C-Store AGILITY Summit was designed with that in mind, bringing together operations leaders from around the country to create an environment for both learning and sharing actionable ideas. With the pandemic putting a pause on in-person events, networking opportunities, and human interaction in general, having a place to virtually meet with peers and knowledge-share new strategies, innovations, and approaches to today's challenges has become invaluable.
 
2.

Staffing is one of the greatest challenges operators face going into the remainder of 2021
As highlighted in a session with Rick Woolverton, VP of Retail Operations at Global Partners LP, labor is an ever-changing dynamic for c-store operators. "We find ourselves competing with other retailers even outside the c-store space for the same labor," Woolverton shared. With growing competition, attracting employees is the biggest challenge facing c-store operators and one that shows no signs of slowing down going into the rest of this year and likely beyond. Minimum wage rates and adequate compensation are also contributing factors. 
Being understaffed increases the risk of missed tasks and leaves a ripple effect on the business. As discussed during the Summit's keynote session, most c-stores are finding it challenging to add more staff and, as a result, need to operate more efficiently. As operators search for new hires, inevitably some critical tasks are going to be missed. 
 
3.

Don't lose focus on your core operational processes and basic offerings
2020 was by far the most difficult year operationally. While trying to manage a new atmosphere of customer expectations, uncertainties from an unknown virus, ever-changing federal and state government protocols, and everything else in between, Heather Burton, Chief Operation Officer at Double Kwik, found huge value in focusing on her organization's strengths: core processes and basic customer offerings. "Although we always want to try the next new thing and have that available to our customers, as an organization we're going to continue to focus on those core processes. . .we always kept the basics, and that really has benefited us." Burton explained that despite a significantly lower customer count in 2020, food sales were comparable to 2019, which felt like a win for the business given the grim state of the industry. Focusing on the core items that their customers were regularly coming back in to purchase allowed Double Kwik to provide continued support for the local communities they serve when many restaurants in the area were closed.  
 
4.

Maintaining brand standards across all locations is still very important
With 12 dealer operations and 24 quick service operations - 22 within c-stores and two standalone locations, providing a consistent customer experience and maintaining a pristine brand image is key for Johnny's Markets.  It's critical for Mike LaBerteaux, Chief Operating Officer, to prevent any shared customers from having a poor experience at any one location because it puts the entire brand at risk. LaBerteaux described how his operation is committed to clean, functioning, and bright, well-lit stores, "That has always been what we believe is our success. . .clean restrooms, functioning bright stores. . . what we've done over the last three decades is just do that, that sounds very simple, but that is what we do." Additionally, to drive home the importance of their high brand standards, LaBerteaux holds his team accountable by making every single manager's incentive payment dependent on their store's inspection score.
 
5.

Operators must be agile to keep up with the pace of innovation 
The past year has posed many new and unexpected challenges, and through these struggles, it's been inspiring to see so much innovation that will inevitably have a positive impact on the c-store industry in years to come. But, how can operations leaders quickly turn new strategies and initiatives into the right actions on the ground, across every location?

During the AGILITY summit, operations leaders shared that the key here is to balance the what and the how – what innovative change will you bring to your business, and how can you equip teams to execute on it successfully. Whether it's new grab-and-go fresh foods, contactless check-out, EV charging stations, or other new initiatives, the pace of innovation is faster than ever before. Operators must be agile to keep up.  Laura Aufleger, President of OnCue, shared insights from her own experience. "Our focus had to shift into crisis mode. Everything was different and changed on a daily basis. Getting everyone on the same page – 1400 employees – staying open and operating our business as it became essential because our customers relied on us for food." Aufleger continued to explain how the food that OnCue prepares and serves is a big initiative moving forward as her team continues to innovate different ways to offer food to their customers beyond the pandemic.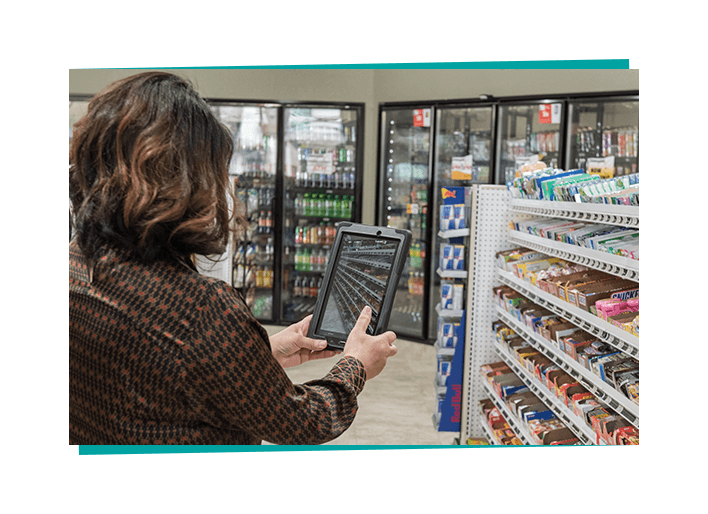 Zenput is committed to the specific needs of this industry, and we look forward to hosting future events and sharing key insights from the c-store community. Thank you to all who took the time to join us, our featured speakers, and longtime customers who have graciously shared their own experiences. If you missed the event or want to re-watch any of the sessions, visit www.cstore-agility-summit.com to catch up on-demand.