During our recent inaugural user conference, Zenput's Customer Support & Success team led two different sessions titled "10 Simple Tips to Get More Out of Zenput" (20 total tips!), which you can still view on-demand here. To help customers gain more value from the platform - which is always our goal - we've highlighted seven of the top tips from those sessions here, so you can easily share them with your team and implement them in Zenput.
1. Announcements 
What is it?

Zenput customers can write an announcement and send it to any/all stores and field members to ensure that important messages/news are read


 

Why is it useful?

Helpful in aligning your organization

Schedule announcements to pass on communications to team members

Monitor which users have opened your Announcement and follow - up with those who haven't


 

Use cases:

Product Recalls 

Inventory Updates

Employee Recognition

Crisis Management

Promotional or LTO Updates

Reminders for Completing Tasks

Company Policy Changes
2. 

Commenting on Tasks
What is it? 

When a store completes a task, their district manager or other team members can comment on that task to ask clarifying questions or get more info


 

Why is it useful?

Centralize communication between organizational leaders and stores

Helps leadership to engage at the store level

Provides a simple way to create dialogue about a task within that task


 

Use cases: 

Daily opening checklist

Weekly safety audit
Brand compliance checklist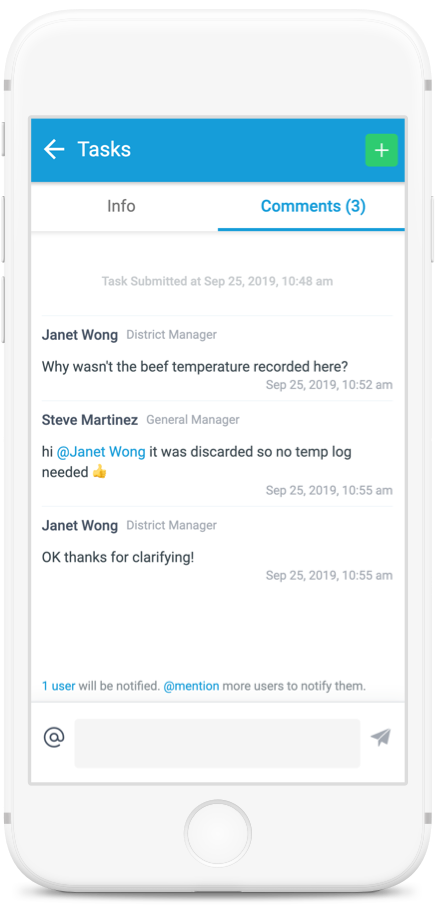 3. 

Gallery View on Mobile and Web
What is it? 

See a gallery of all of the photos that have been taken/submitted on tasks for that store


 

Why is it useful?

Provides visibility into stores

Users are able to export/distribute photos

Assists with accountability, consistency, and transparency

Filter photos based on specific questions or fields


 

Use cases:

Product quality photos

Cleanliness audit

Midweek checklist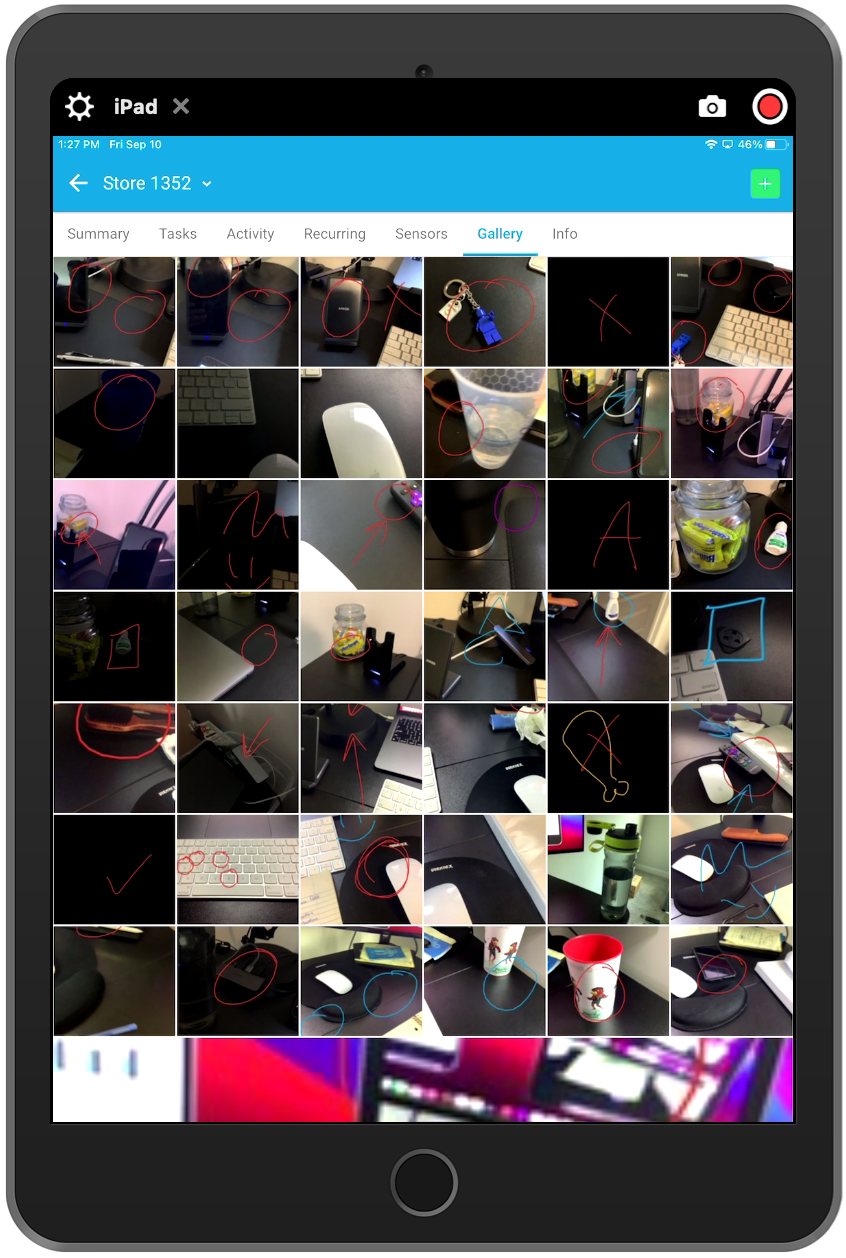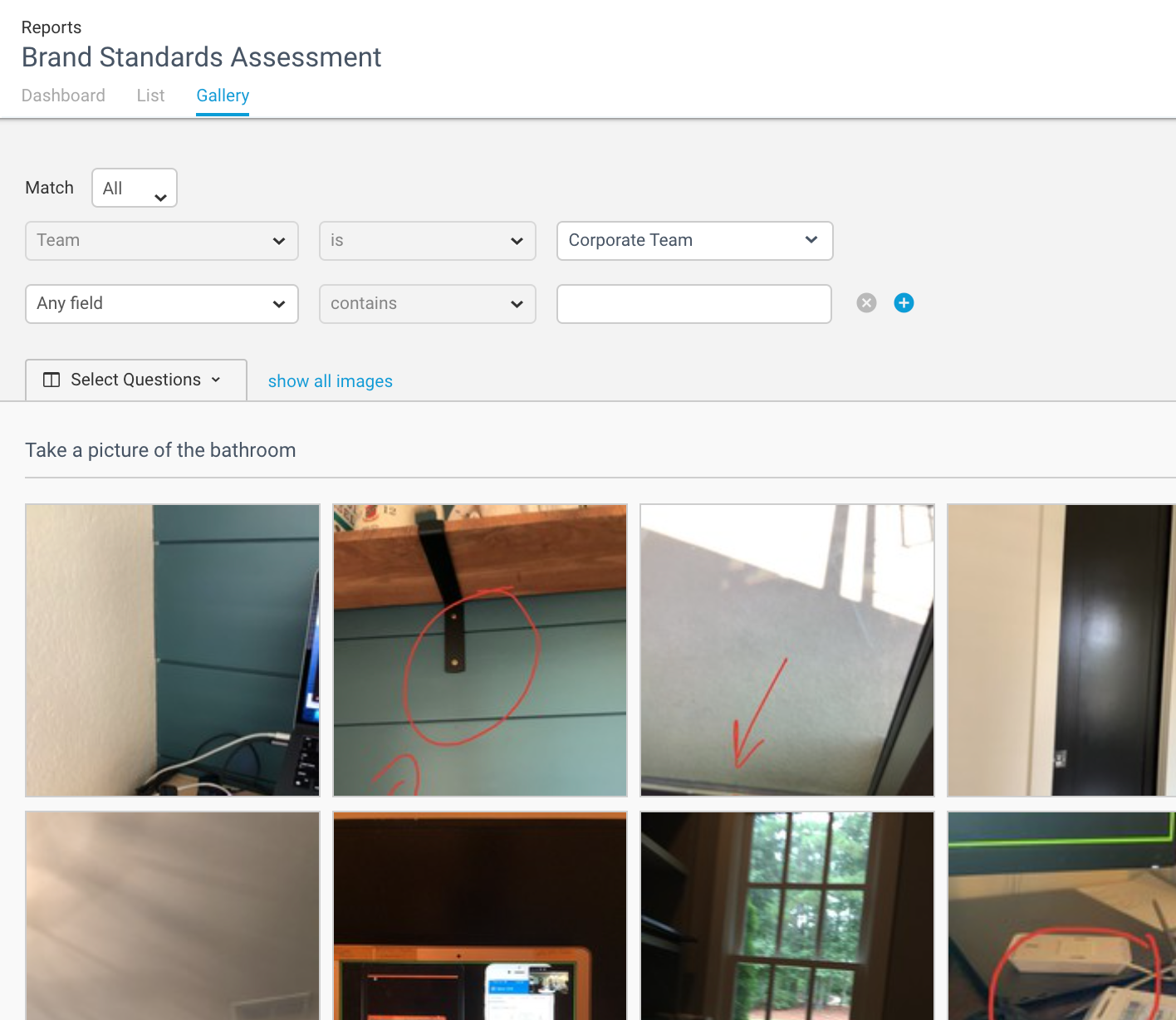 4. 

Built-in Reporting to I

dentify Trends
What is it? 

Pre-built reports in the Zenput platform that can be accessed from the web app clicking on "reports"


 

Why is it useful? 

Built-in Report Types:

Exception Reporting

Yes/no roll-up is an exception report that highlights key issues at specific stores and taking action without having to be there


 

Completion Reporting

Recap with failures and project recap and snapshot report (real-time) - useful during adoption and beneficial to help track performance at locations


 

Form-Based Reporting

Form-based reporting allows you to see multiple submissions on one report and having them sent to you


 

KPI Reporting

KPI report is great for forms with scoring. Great for brand assessments, audits, and quarterly audits

Use cases:

 Reports for 

each store, district, or operation-wide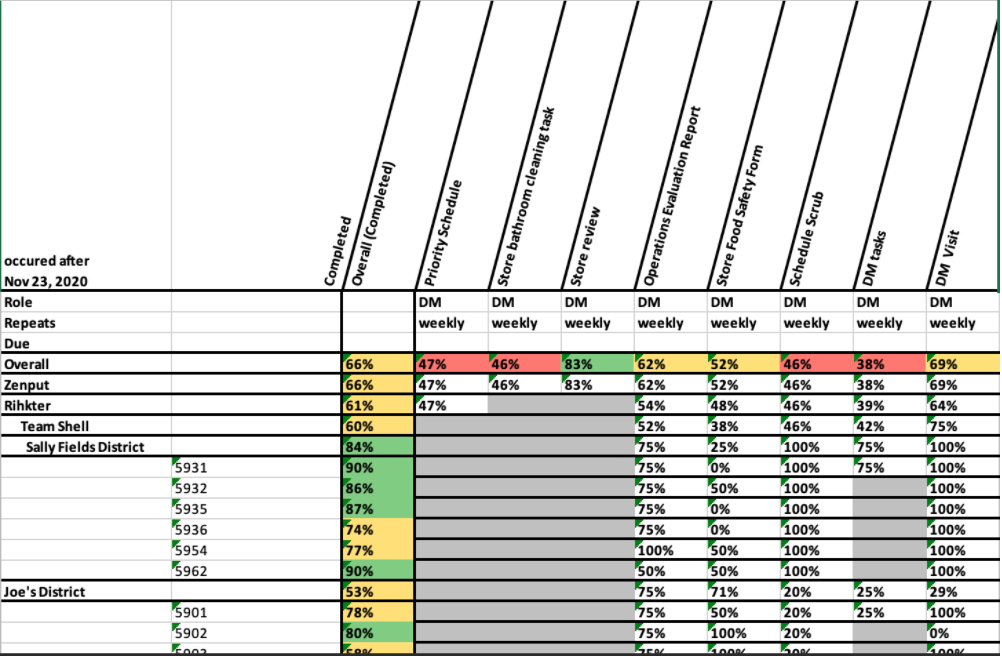 5. 

Scheduled Reporting 
What is it?

Automatically generate and receive reports that you want to see, via email


 

Why is it useful?

Automatically distribute key data to external users on a recurring basis

Saves time and clicks

Able to export and send to external users

Helpful when you have outside teams that need to be up to date on the overview of how the locations are performing.
Use cases: 

Weekly project completion recap report

Maintenance requests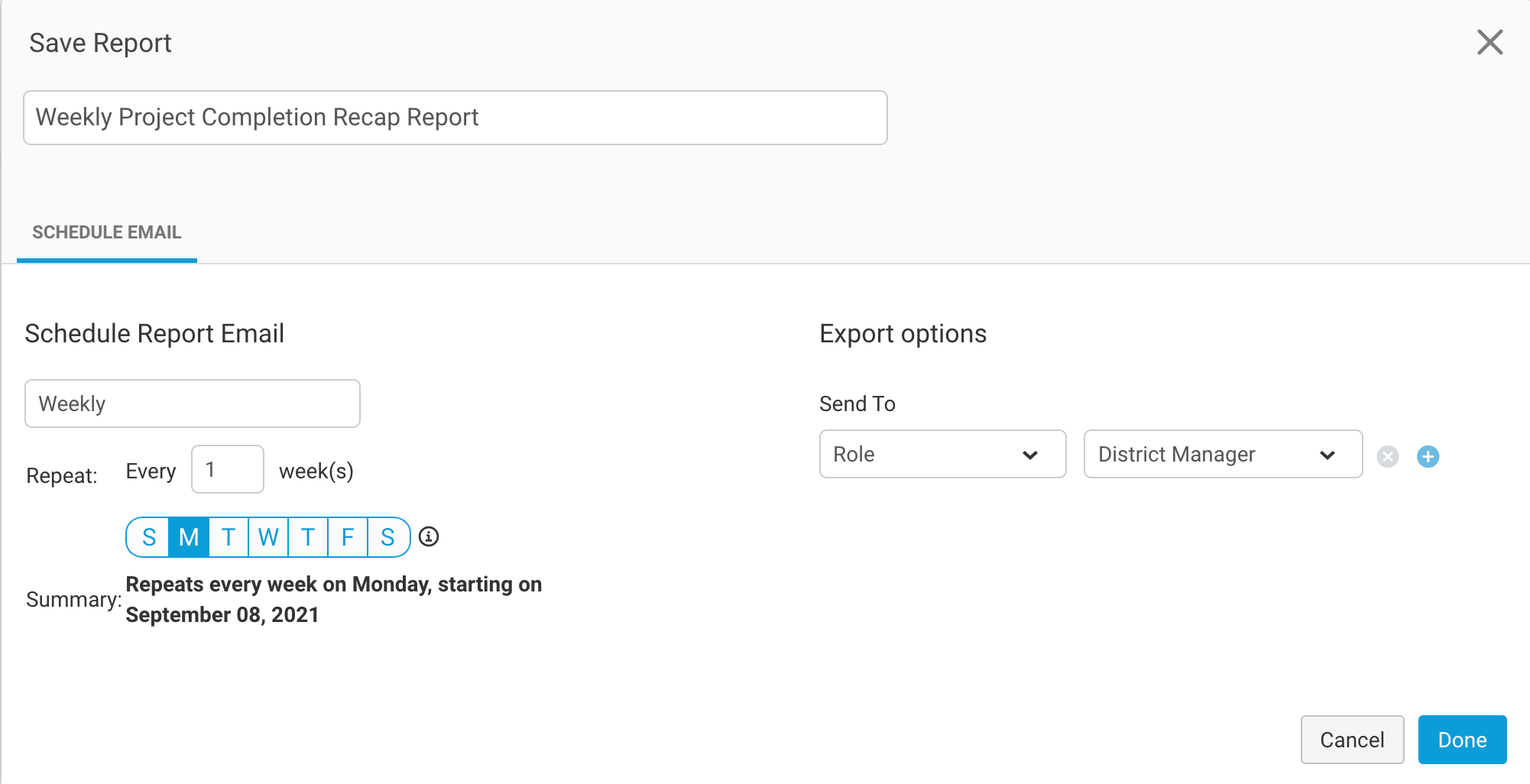 6. 

Filtering Data on Reports

 
What is it?

Allows you to customize reports to focus on key information

Sometimes you only need specific questions exported for your reports, so you're only looking at data for relevant information


 

Why is it useful?

More efficient reporting

Filter by MetaData - (location, time to complete, etc.)


 

Use cases:

Any Zenput-generated report 
 
​​​7. 

Form Distribution and Visibility
What is it? 

Dictates who has access to the form after submission vs. who can submit the form
​​​​​​​

Why is it useful? 

Helps manage access and visibility of forms to users

Can give managers the ability to edit submissions for locations on their team


 

Use cases:

​​​​​​​Incident reports

HR forms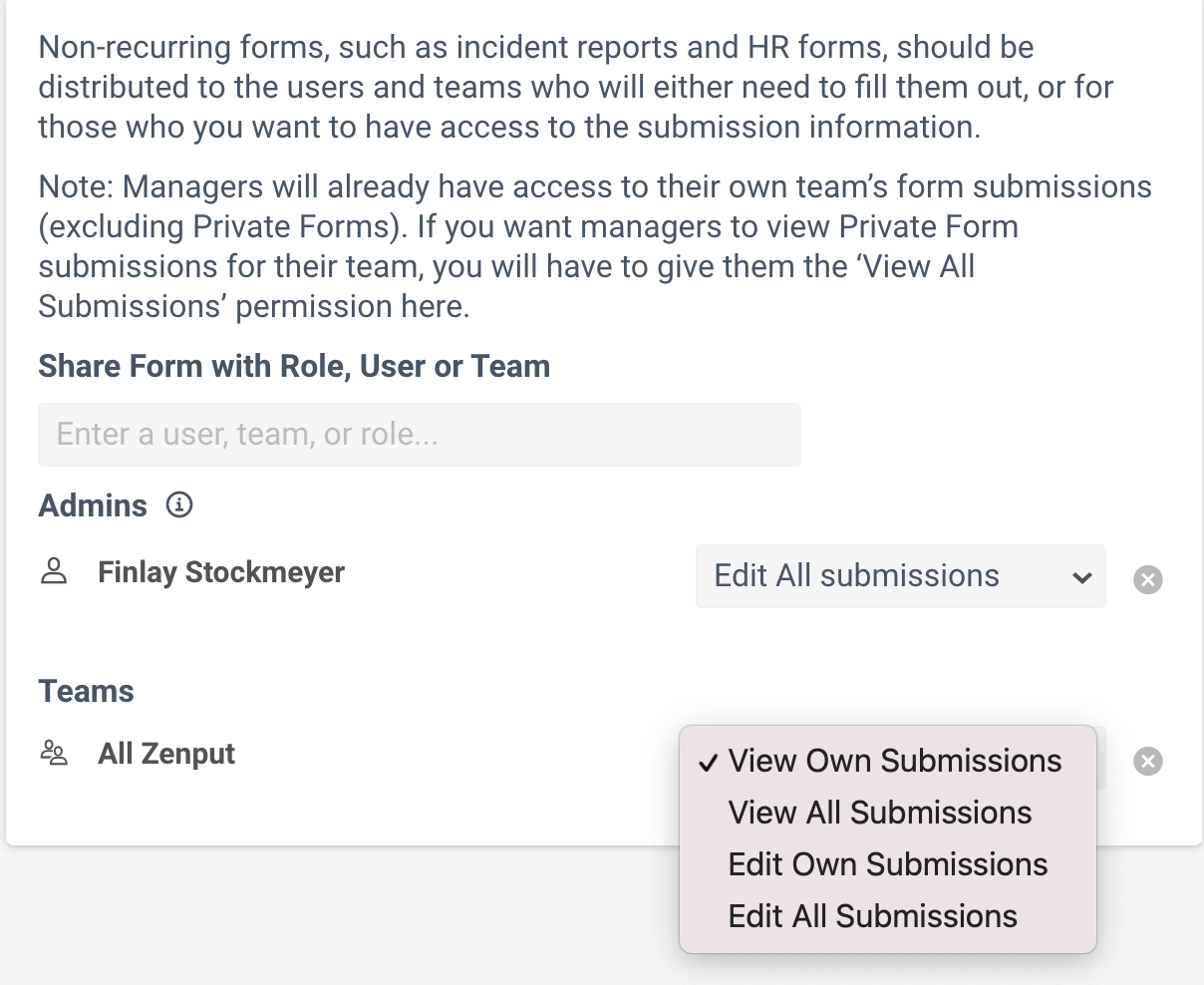 These are just a few simple examples of how to maximize Zenput to have a greater impact on your business. To learn more tips, view the full session on-demand here or visit the Zenput Knowledge Base.