To help spread awareness for National Food Safety Education Month, we're spotlighting each of our four pillars of food safety execution throughout September. This post focuses on Pillar # 1: Clean Environments.  
Your customers expect a safe meal in a clean environment. From food preparation and handling to storage and packing, restaurants, convenience stores, and grocery stores have a critically important responsibility to ensure that safety and hygienic standards are being upheld. With many food safety processes and items to keep track of, team members can easily miss or poorly execute the necessary health and safety procedures. Even the staff themselves are at risk if procedures aren't strictly followed. This makes it essential for every foodservice operator to establish rigorous cleaning programs, maintain sanitization schedules, and implement best practices to prevent foodborne illness and the spread of disease.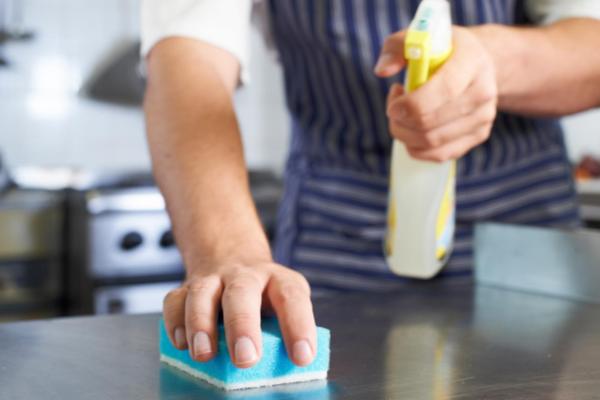 Maintaining cleanliness throughout your stores is critical to preventing foodborne illness, but what exactly do we mean when we say "clean environments"?  When it comes to food safety execution, it's not just about keeping tables and bathrooms clean. There are two kinds of clean, and both are essential to ensuring food is prepared and served safely:
Visibly clean - This is the process of physically removing visible food remnants and soil from workspaces and equipment. When done properly, all areas and surfaces should look tidy and clean.
 
Sanitized clean - Even when surfaces and equipment look clean, potentially harmful bacteria may still be present. That's why all food contact surfaces must also be sanitized—and done so frequently throughout the day at regularly scheduled intervals.
Making it Happen: Clean Environments
Here's how you can empower your teams to consistently communicate, execute, and improve operations to ensure clean environments in every store: 
COMMUNICATE: Assign regular cleaning tasks to be completed at specific times throughout the day — audit stores for proper sanitization, cleanliness, and pest control
 
EXECUTE: Track the execution of important cleaning and sanitization tasks to ensure cleanliness in every part of the store, from walk-in coolers and make-line surfaces to dining areas and cashier counters
 
IMPROVE: Flag cleanliness issues and follow up with documented action plans to ensure proper resolution — track trends over time (e.g., prep areas repeatedly fail cleaning review) and have district managers follow up with problem stores
Implementing food safety protocols effectively and efficiently across your operation and elevating those protocols and practices helps reduce or eliminate food safety incidents and outbreaks.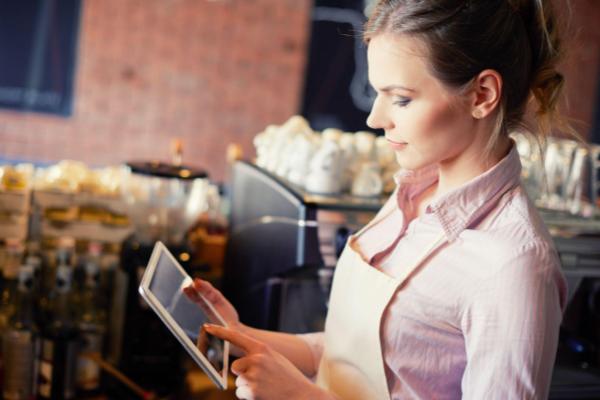 Inadequate compliance with health and safety regulations could jeopardize the health of employees, customers, and business licenses. When using paper records, it is difficult to gain insight into the effectiveness of cleaning, sanitization, and food safety processes.

Digitally capturing important data such as compliance photos and temperature readings through mobile food safety audits can save time, reduce administration, and ensure accuracy, keeping employees and customers safe. Using mobile food safety software solutions allows field managers to gain visibility into multi-location store operations and improves consistency across the brand.
Multi-unit operators leverage Zenput's innovative platform to digitize and automate food safety protocols and sanitization processes and enhance customer and team member safety to avoid costly mistakes. Learn more about transforming your operations by downloading a free copy of The Operator's Guide to Food Safety Execution.