To help spread awareness for National Food Safety Education Month, we're spotlighting each of our four pillars of food safety execution throughout September. This post focuses on Pillar #4: Healthy Employees
Your strongest defense against spreading foodborne illness is ensuring employees come to work healthy. The health of foodservice employees is directly linked to the quality and safety of the meals they prepare. People are quick to blame food product contamination as the primary source of illness outbreaks, and while this is a common cause, the predominant source is sick employees. 
Operators must ensure policies are well-regulated and effective. Operators must prioritize training that covers foodborne illness and personal hygiene and its relation to food safety and health risks. All employees must understand the requirements for reporting specific symptoms and exposures and the severity of consequences if this is not done.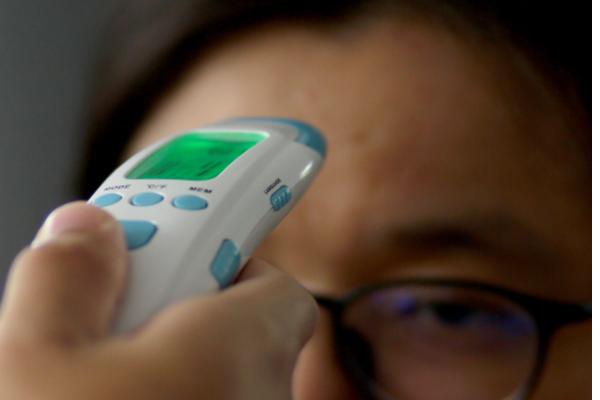 Team members must understand the significant responsibility they have towards patrons and colleagues in maintaining food safety. They should always wear the appropriate protective gear, including gloves, hair covers, closed footwear, and other specialty items. Washing hands and work surfaces, utensil sanitization, and food temperature control should all be practiced frequently. 
When ill employees work with raw food products, the risk of triggering severe food-related illness outbreaks increases significantly. Adopting an employee health policy is (or should be) a vitally important aspect of every operator's critical risk management strategy. By rolling out and enforcing employee health standards, enterprises aren't only protecting coworkers and consumers but also themselves against the costly—and sometimes deadly—consequences of foodborne illnesses.  
Performing daily health checks before employees punch in for their shift is the best way to prevent the spread of illness to coworkers and customers alike. Conducting pre-shift body temperature and wellness screenings that check for signs and symptoms of illness can help to avoid costly outbreaks. Employee illnesses should be documented as well: 
Create a sick log to track employees who get sent home 

Notify shift supervisors and managers of any illness 

Make sure sick employees do not return to work for at least 48 hours or until symptoms subside
Handwashing is one of the most important aspects of personal hygiene for food workers—and it's number two on the list of CDC-recommended interventions for reducing the spread of foodborne illness. While it may seem obvious, all employees should receive explicit training on how and when to wash their hands as part of their onboarding process. Employers should also consider posting signs that illustrate proper health and safety practices in food prep areas as a reminder. Finally, management should lead by example and always model good personal hygiene habits in the workplace.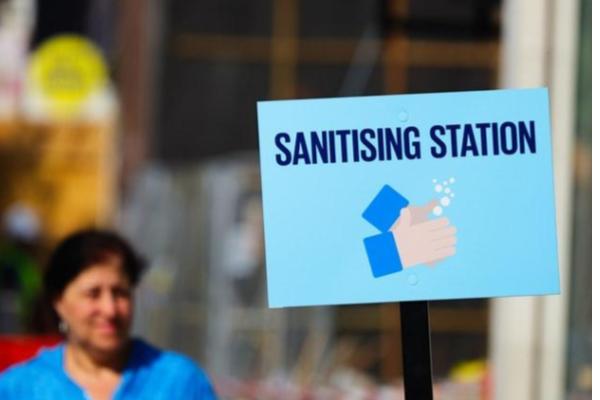 Making it Happen: Healthy Employees
Here's how you can empower your teams to consistently communicate, execute, and improve operations to ensure healthy employees in every store:
COMMUNICATE: Assign pre-shift wellness checks — instruct store managers to document employee illnesses — assign health and hygiene procedures such as washing hands, wearing hairnets, etc.
 
EXECUTE: Ensure all employees are healthy and free of symptoms before they begin their shifts — track health and hygiene procedures to ensure employees are following protocol
 
IMPROVE: Identify repeat offenders and create coaching opportunities for store managers to increase adherence to protocols
Building a culture of food safety across your organization starts with education. Suppose employees understand how their actions impact customers and their role in the success of the entire operation. In that case, they will be encouraged that the business values them enough to give them the responsibility of representing the brand in their respective roles. Tugging at the heartstrings doesn't hurt either– sharing stories of customers who have succumbed to foodborne illness outbreaks drives home the point that lives are at stake.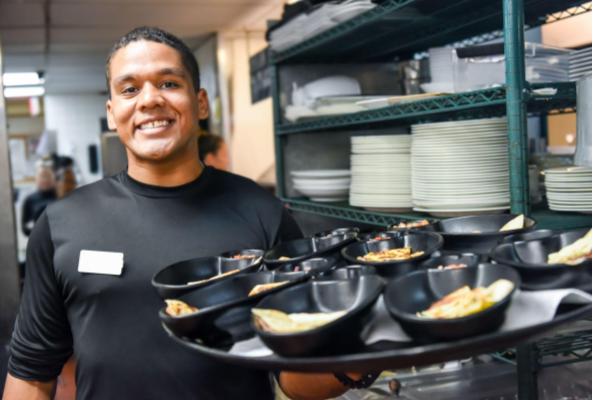 Making sure employees know you are empowering them to be brand ambassadors and are investing in their future can be the differentiator in building a long-term team, reducing staff turnover, and creating a culture that values food safety.
Zenput helps top operators and leading brands simplify the implementation of an effective employee health policy. On the Zenput platform, you can easily build a health check form specific to your organization. Food safety and hygiene compliance controls are easily automated, digitally recorded, and promptly displayed as store or department-specific reports, allowing management to receive instant alerts and wellness reports. To learn more about empowering your staff to rapidly roll out, update, and enforce public health procedures and response plans, download The Operator's Guide to Food Safety Execution today.