2022 marks 60 years since the first Taco Bell Restaurant opened its doors in Downey, California. While much has changed since then, change is something that Taco Bell takes on with open arms and something that its customers have come to expect and love about the brand. 
To keep embracing change and innovation throughout its stores, Taco Bell began digitizing key operational procedures to eliminate manual, error-prone pen and paper-based processes. In a recent press release, Zenput announced that more than 5,000 franchise and company-owned Taco Bell restaurants are now using the company's operations execution platform to support compliance against food safety protocols and brand standards. Additionally, Taco Bell's corporate team then joined several of its franchisees in rolling out Zenput to its 480 company-owned restaurants.
Vladik Rhikter, Zenput CEO, also shared his excitement in the recent announcement. "For leading operators like Taco Bell, success depends on maintaining standards and ensuring positive and safe guest experiences. Having Taco Bell corporate and select Taco Bell franchisees using Zenput not only strengthens that relationship, it compounds the benefits of the platform - to work separately yet together in their goal to continually improve operations."
How Taco Bell's top franchisees use the Zenput platform
Franchisees like Diversified Restaurant Group (DRG), Southern Multifoods, Pacific Bells, Tacala, Bell American, Aarsand Restaurant Group, and others use Zenput to communicate, execute, and improve restaurant compliance with operating procedures and key initiatives.

DRG is a Taco Bell franchisee with over 200 restaurants in California, Nevada, and the Kansas City area. DRG's biggest claim-to-fame is the beachfront, surfer-friendly Taco Bell Cantina, often referred to as the most beautiful Taco Bell in the world.

Raul Lepe, VP of Strategic Planning & Ops Services at DRG, knew such a change would be critical for how he manages the operation. "Zenput has been instrumental in our ability to elevate our employee and customer safety. And from a food safety perspective, it's probably the best insurance that we can have to really ensure that execution of very important and critical procedures are occurring" - Raul Lepe, VP of Strategic Planning & Ops Services, DRG.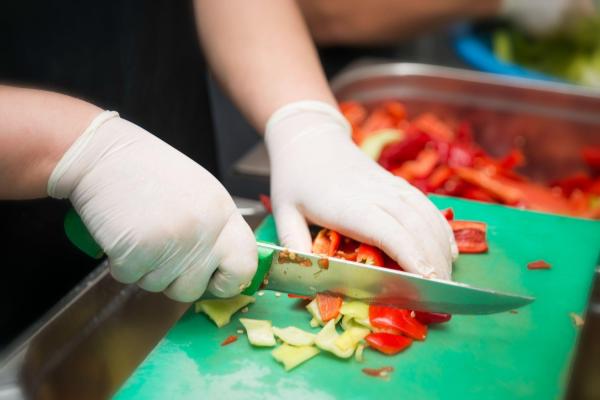 With Zenput, Southern Multifoods can be more proactive when it comes to executing important work at the stores. Today, Southern Multifoods, Inc. owns and operates over 100 Taco Bell restaurants in the U.S. 

Stan Martin,  Director of Operations at Southern Multifoods, knew the importance of having a tool that the team would easily adopt, and enjoy using. "The team likes it, the crew likes it. The managers think (Zenput) is a great tool. It helps them manage their day more effectively. The above store leaders like it because they know what's going on up to the minute in the restaurants." - Stan Martin,  Director of Operations, Southern Multifoods.
Restaurant general managers and Taco Bell team members use Zenput on tablets to complete tasks throughout the day, including daily food safety checklists, sanitization procedures, manager daily walks, audits, new product roll-outs, and a range of other work to ensure brand standards are met. Area coaches then access Zenput from anywhere through an app on their phones to make sure work is being performed correctly and to focus their attention where it's needed most. 

In these past 60 years, Taco Bell has shown its commitment to Living Más. and inspiring others to do the same. By adopting Zenput, Taco Bell continues to drive operational excellence across its organization. With its menu innovation outside of the traditional fast-food hamburger model, the brand has stayed restlessly creative these past 60 years, chasing every challenge, disrupting the industry, and fueling fan passions in the pursuit of Living Más. For more information, read the full press release here.