Many Zenput customers serve prepared food to their customers, which often means employees prepare food on-site – pizza, hamburgers, burritos, salad, etc. As most operators know, this work is time-consuming and requires attention to detail to ensure food safety. 
Zenput Labels is used in thousands of locations across the world to ensure that prepped food is labeled with the correct expiration dates and times. It also saves employees over 30 minutes per day in each store and enables operators to confirm that stores are doing prep work correctly and on time.
We just released several exciting enhancements to Zenput Labels to add flexibility to printing at the stores, as well as a fresh new look!
Here's what's new:
Updated app design

Ability to print labels on one printer from multiple devices

Bluetooth connection enhancements


 
A fresh new look
The Zenput Labels app has been redesigned to make it more intuitive and easy to use. Important information like bulk/single print, printer connection, user, and location information is now always available at the top of the screen. This makes it easier to access the settings and information you need quickly.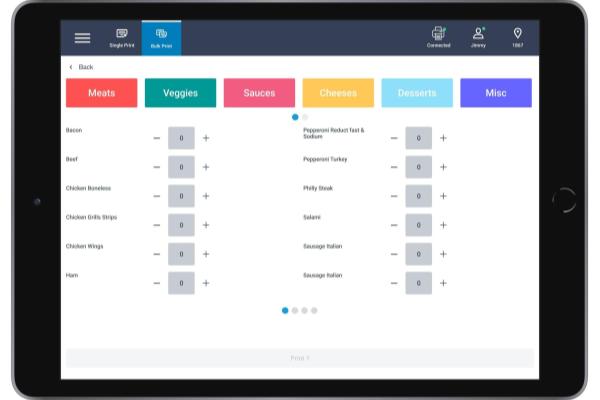 Use Zenput Labels on smartphones!
You can now use Zenput Labels on smartphones (iOS, Android, Windows) in addition to tablets! This allows you to print labels regardless of the types of devices you have at your store.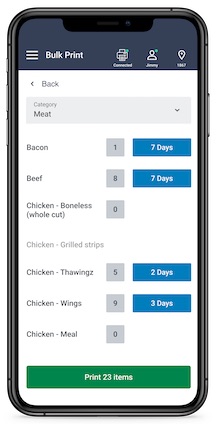 Print labels on one printer from multiple devices
You can now print labels on a single printer from more than one device. Just connect multiple tablets and/or smartphones to the same printer and print like you normally would.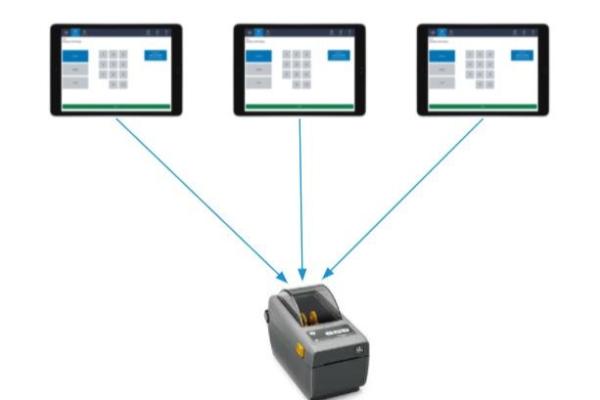 Bluetooth connection enhancements
Zenput Labels now uses an enhanced Bluetooth connection process to simplify and increase the reliability of printer connections. 
Note: users must update to the latest version of the app to get these updates.
Printing labels for food prep is a critical part of operators' food safety strategies. The Zenput Labels team is constantly working hard on making improvements to the platform to make it easier to use and adding functionality to adapt to our customer's evolving food preparation needs.
Don't have Zenput Labels yet but are interested in learning more? Watch our latest video below, or request a personal product demo to learn how we can help you elevate team execution across every one of your stores.