Zenput Temp Monitoring allows foodservice operators to automate temperature monitoring and know instantly if food or equipment goes out of range. With our latest enhancements, we've made it even easier for admins, owners, and store-level submitters to share and access sensor data more efficiently.
Note: Zenput Temp Monitoring is fully integrated with the core Zenput platform, but is a paid add-on product. Learn more about it here.

Here's what's new in Zenput Temp Monitoring:
Sensor Trigger Report

- quickly run a company-wide report showing data for all Sensor triggers, alerts, and tasks.


 

Critical Triggers

- receive different types of notifications when priority items falter or drift out of their intended range.


 

Sensor Readings in Forms

- submitters can now pull sensor data directly into forms.


 
Continue reading to learn more about each of these new features.
 
Sensor Trigger Report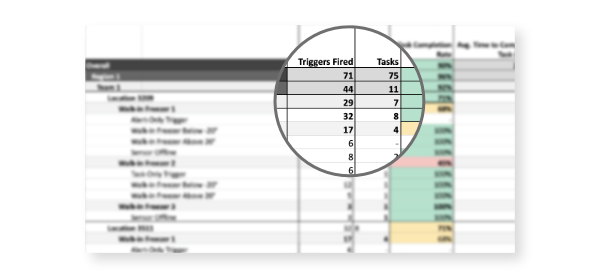 The new Sensor Trigger Report allows Admins to aggregate sensor data simultaneously from all locations and determine which equipment sets off the most alerts and each location's task completion rate based on triggered sensors. 
By seeing early signs of failure, this report will allow leaders to avoid the potential loss of inventory due to equipment failure by conducting necessary maintenance or replacing equipment altogether. 
Other features included in the Sensor Trigger Report include:
Summary of Triggers Fired

Associated tasks and their completion rate

Alerts sent out

Sensor health data - online/offline status and battery level

Check out our knowledge base article for more information on how to run a Sensor Trigger Report.
 
Critical Triggers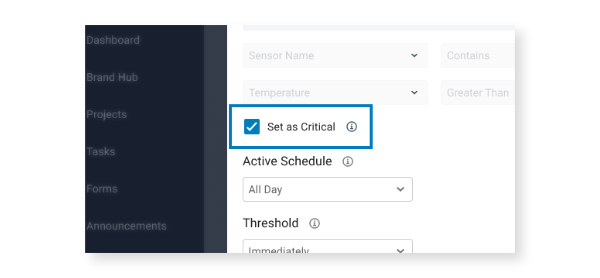 While there are many applications for sensors within a restaurant or convenience store, there are some pieces of equipment that are crucial to day-to-day operations and house thousands of dollars worth of food or inventory. With that in mind, we've added the ability for you to mark certain events/triggers as "critical," allowing you to receive instant alerts of equipment failures, power outages in off-hours, or when equipment/food is out of range for a long period of time. 
Worth noting, that once the trigger/event is marked as "critical," there is no way to opt-out of receiving notifications until you deselect the option. This functionality ensures you and/or your team will never miss a crucial alert.
Here's a link to our article on setting up Critical Triggers.



Sensor Readings in Forms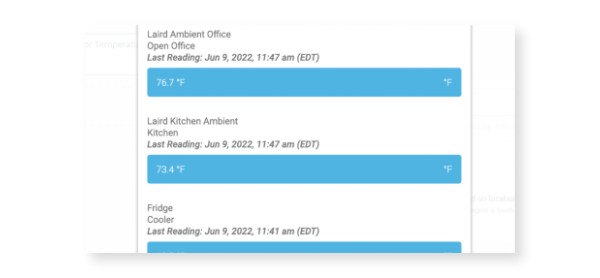 Many of our users are responsible for performing daily temperature checks as part of their food safety checklist, and even if they have sensors, they have to manually check and type in temperature readings for all the required items. The process can total several hours each week!
With this new functionality, Admins and Owners who create HACCP checklists that include temperature readings as a part of the form can now add a new "Sensor Temperature" form field which will automatically pull sensors readings into forms. Not only will this feature save time, but it will also remove the possibility of receiving incorrect information. Additionally, form submitters will be notified if there is an issue with a particular sensor at the time they are completing their checklist. 
Click here to learn more about Sensor Reading in Form.
 
Don't have access to Zenput Temp Monitoring yet, but ready to automate temperate monitoring across all your locations? Check out this quick video to learn more about ZTM, or schedule a demo with our team to see it in action.