Finding and keeping good help has always been a challenge for restaurant, supermarket, and convenience store operators, but the pandemic created the perfect storm for staffing:
In August 2021 nearly 7% of restaurant, bar, and hotel workers in the U.S. quit their jobs. That's more resignations than any other industry.

Source: BLS


 

78% of restaurants can't recruit enough new hires to meet consumer demand.

Source: NRA

Leading operators are leveraging technology to make a meaningful difference and ease the pressure on this worker shortage in two major ways:
Enabling every employee to be more productive


 

Attracting and retaining workers by giving them tools that will help them do their job better, and make it more enjoyable 


 
Want to learn how? On April 21 we'll host a live panel of ops leaders as they reflect on the past two years and discuss how they continue to invest in tools, automation, and new ways of getting work done to boost productivity and help everyone work safer, smarter, and more efficiently.
You'll learn and discuss best practices, new ideas, and real-world examples with:
Graham Fenwick, Productivity & Change Director at PizzaExpress


 

Tim Brooks, Director, Strategy & Control at Global Partners LP


 

Peyton Whitty, Field Training Manager & Food Safety Specialist at RPM (Domino's)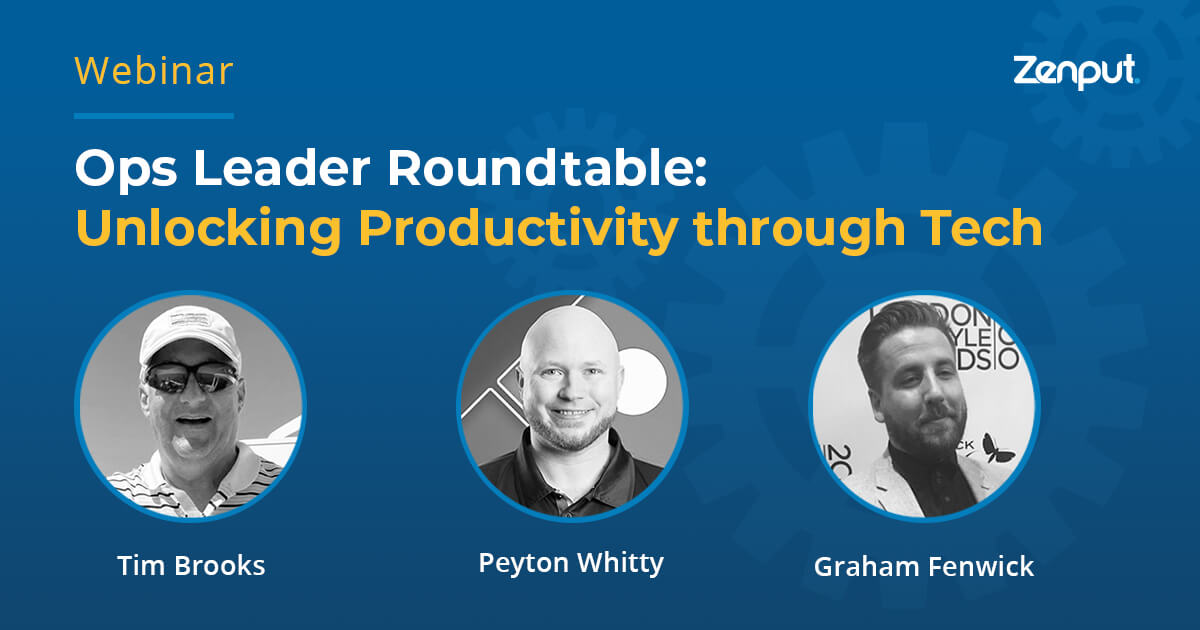 The guest speakers will share their own tools and strategies for identifying "productivity leaks" across their business – and their new ways of work getting done to grow efficiently and successfully. They'll also discuss:
How far they think automation will take us in multi-unit operations


 

The most effective strategies for driving efficiency and improving operations execution


 

Unique ways to bring in new talent, and increase retention


 
To thrive and remain competitive, you must seize the moment and act fast to not only retain the staff you have but foster a work environment that attracts a new generation of talent down the road. That means investing in digital tools and automation that boost productivity and help everyone work safer, smarter, and more efficiently. Register here and tune in on Thursday, April 21st at 1 PM ET / 10 AM PT to join the conversation. Don't worry if you can't make it live, all registrants will receive a copy of the webinar recording. Feel free to invite your team. Hope to see you there.