Meet the team behind your favorite OpsX platform. In this blog series, we'll showcase Zenput's culture from a variety of different perspectives - from those who've just joined recently, to those who've grown up with us through the years.
Next, we have Arianne Frink, who's sharing her experience about her first quarter with Zenput! Arianne started with Zenput earlier this year as a Growth Account Executive and is based out of Zenput's Atlanta office. When she's not working, you can often find her practicing yoga, playing volleyball, walking her dog George, or traveling.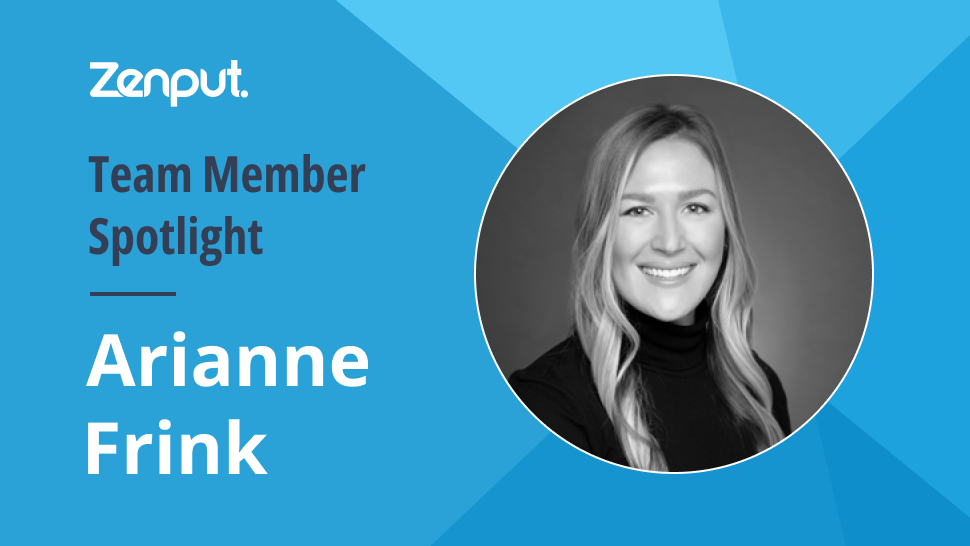 Welcome! We're so glad you're here. Can you give us some insight into what brought you to Zenput?

I was drawn to Zenput because of the team culture that I experienced during the interview. Everyone seemed to genuinely like working together, and that has been so true to my experience at Zenput so far. I was also excited that Zenput seemed to have both the flexibility and agility of a relatively new company but also a structured sales process and methodology.
How was your interview experience with Zenput? 
My interview with Zenput was very thorough. I spoke to several different people, from peers all the way up through the Executive Leadership team. I really appreciated the multiple rounds, perspectives, and styles of interviews. It made me feel confident that I was making the right decision in accepting the offer, and it also made me confident knowing the interview panel had experienced both my personality and my skill set in action.
What's it like working in a hybrid environment (in the office and remote)?

I absolutely love the remote-first policy at Zenput. Being in Atlanta, I tend to work remotely, but I like to go into the office at least once a week to see people in real life. 
What's your favorite thing about living and working in the Atlanta Area?

I love living and working in Atlanta because there is something for everyone. There is always something to do - interesting food, great cocktails, lots of arts and cultural activities. Some of my favorites are the Botanical Gardens and Piedmont Park. I also love that Atlanta is a big city, but it is also so GREEN!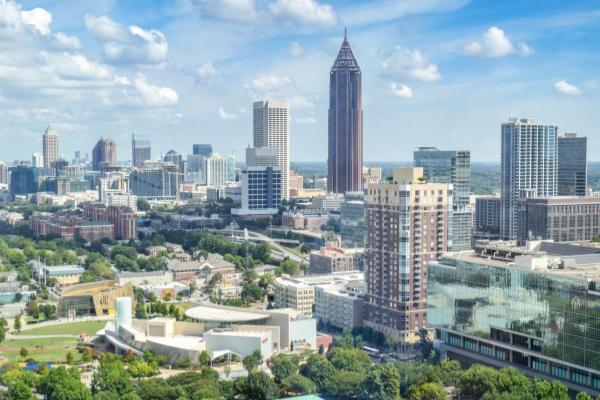 Even though it's only been about a few months, what do you like most so far about your role as a Growth Account Executive, and working with the sales team? 
In my Growth Account Executive role, I feel well-equipped to do my job well. Not only has the training process been super effective, but the team atmosphere and focus on continuous improvement is like nothing I've ever experienced before. There is an environment of honest and direct feedback and a sense of trust that all team members want the best for each other.
I also love that even with a hybrid workforce and most of the company working remotely, I already feel like I know most everyone at Zenput, from Atlanta to San Francisco to Guadalajara and beyond. There are so many systems set up to make us all feel connected, which has been awesome (coffee pals, operating manuals, personal spaces, etc.).
What is a goal you've set for yourself this year?
A personal goal of mine is to start reading for pleasure again.
What would you name your autobiography?
Tales of a Teacher Turned Salesperson
Later this year, Zenput turns 10 years old! Give us a glimpse into what you were up to in 2012.
I was a Junior in college at the University of Michigan, studying Secondary Education with a focus on English and Psychology. I also adopted my dog, George, in 2012!
At Zenput, we get to work with some of the world's top brands. If you had to choose one Zenput customer, whose menu you had to eat off of for the rest of your life, who would it be and why?

Sweetgreen :)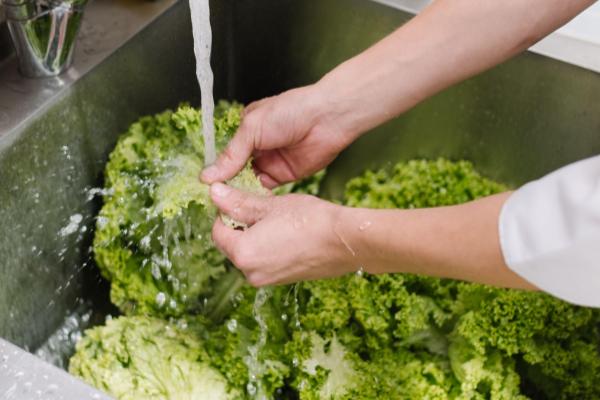 Last, but not least, Zenput is continuing to grow. As a new hire, what advice would you give someone interested in working here?

Zenput is an environment where you will feel incredibly supported and you will be given all the tools you need to be successful in your role. From there, the thing that matters most is what you do with that support and those tools. Working hard and believing in the process will both give you confidence and create infinite opportunities for you.
Thanks, Arianne, for sharing your experience and helping us to know a little bit more about you, and your Zenput journey so far. If you're interested in joining our growing team, visit www.zenput.com/careers to view our open roles and apply today.