Meet the team behind your favorite OpsX platform. In this blog series, we'll showcase Zenput's culture from a variety of different perspectives - from those who've just joined recently, to those who've grown up with us through the years.
Next, we have David Watkins, who's sharing his experience as a lead software engineer with Zenput over the past 8+ years. David started in late 2013 and is based out of Zenput's San Francisco office. When he's not working, you can often find him making videos, playing music, or scheming with others to pull off friendly pranks.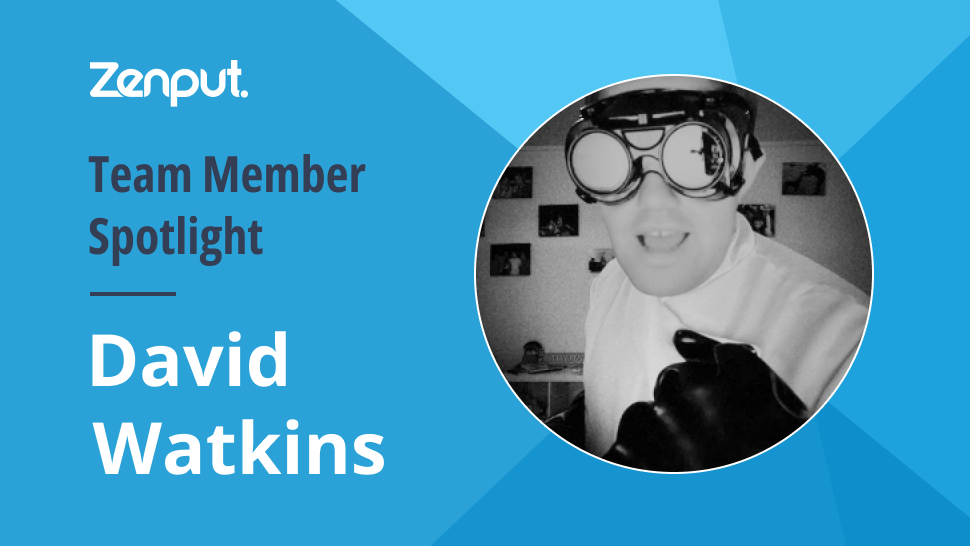 How have you evolved since starting with Zenput in 2013?
Working at Zenput has been a phenomenal education and growth opportunity for me. In the early days, I learned to embrace the "hack and pack" mentality of a startup, knowing how to get scrappy to build a successful and impactful first version of our product. Since then, we've shifted gears to build our product using better tools/standards and established processes that allow us to scale beyond a 200-person company. Both eras were rewarding and challenging in their own way, and I'm proud to have been a part of both.
Thinking back to when you started, can you give us some insight into what brought you to Zenput? 
When I graduated from Champlain College in 2013, I met John Mills, an alumnus of our school, who was starting a company named Zenput. A few months later, I flew to San Francisco for a two-day interview where I worked with the team (4 people at the time) and got to know them as they got to know me. The rest is history!
Can you pick a favorite Zenput moment from the past 8+ years? 
There are too many to pick from, but in 2018, we kept a constant video feed on TVs between our San Francisco and Atlanta offices so that anyone in either office could stop by to say hi to others across the country, as if we were across the hall. That year, everyone in Atlanta visited SF for our holiday party, so I coordinated with a friend in Atlanta to pre-record a fake break-in to the ATL office. During the party, I swapped out the live feed for the break-in video and waited for someone to notice that there were strangers in the office. It wasn't long before almost the entire company was yelling at the screen, trying to figure out how to intervene. It could not have gone off any better!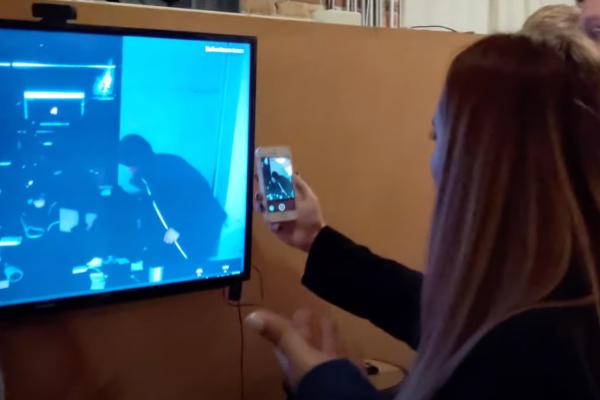 What do you like most about your role at Zenput? What about your team and department?
I like making things, and as an engineer at Zenput, I like that I can help build something that is used by real people to improve their lives and help them operate safely and efficiently. I'm also excited about the unknowns—who knows what challenges we will be able to tackle next!
What's your favorite thing about living and working in the San Francisco Area?
Despite its hills, I love how walkable San Francisco is. I love taking the hour-long walk to the office from my apartment, listening to podcasts and music, or just getting myself ready for the day. There's so much within reach of a walk here!
Aside from that, SF has so many neighborhoods (and parks) within reach that blend together, each with its own unique feeling and mood. The Bay Area as a whole is similarly diverse across cities and suburbs (SF, Oakland, Berkeley, the peninsula, etc.) and nature (wine country, hiking trails, beaches, etc.)
Later this year, Zenput turns 10 years old! Give us a glimpse into what you were up to in 2012.
I was in the midst of my college experience without any clue that my next journey would be to join a company and team as awesome as Zenput.
What's something you want to achieve in the next decade (either personally or professionally)?
I would love to spend a year living out of Airbnbs, moving every couple of weeks to somewhere new around the world.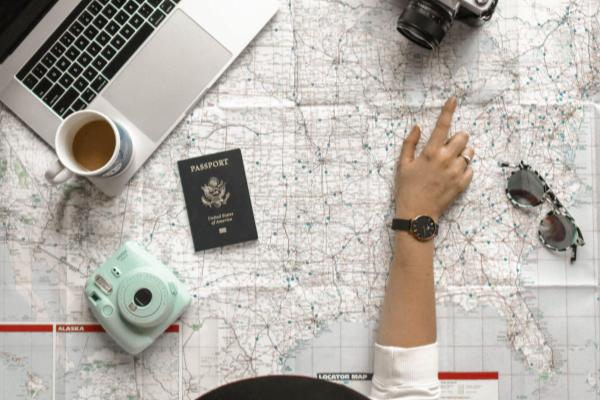 What would you name your autobiography? 
Media, Tech, and Laughs: David Watkins
At Zenput, we get to work with some of the world's top brands. If you had to choose one Zenput customer whose menu you had to eat off of for the rest of your life, who would it be and why?
This is a tough one because there are so many great choices! But if I had to choose only one, it would have to be Chipotle. I'm getting a craving for it as I write this!
Last but not least, Zenput is continuing to grow. As someone who's been here almost a decade, what advice would you give to someone just starting out at Zenput?

There's a lot to learn about Zenput's product, history, and culture, so take your time getting up to speed and getting to know your peers. There are no dumb questions, and we're all here to help each other out and win as a team. Keep your eye on the customer and their experience, and always approach problems with a product-focused state of mind. Don't miss a Zenput retreat if you can help it, and most importantly, have fun!
Thanks, David, for sharing your experience and helping us to know a little bit more about you, and your Zenput journey. If you're interested in joining our growing team, visit www.zenput.com/careers to view our open roles and apply today.