Meet the team behind your favorite OpsX platform. In this blog series, we'll showcase Zenput's culture from a variety of different perspectives - from those who've just joined recently, to those who've grown up with us through the years.
Next, we have José Fuentes, who's sharing his experience about his first year with Zenput! José started with Zenput in 2021 as a Customer Success Manager and recently started a new position here as an Implementation Consultant. He's based out of Zenput's Guadalajara, Mexico office, and when he's not working, you can often find him with his family, or at the gym.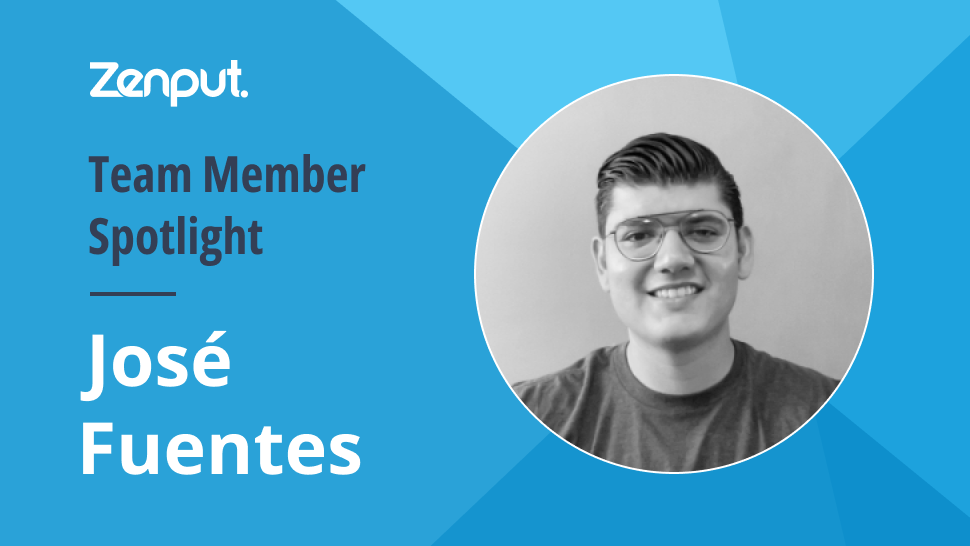 Happy 1 Year Zen-iversary! Thinking back to when you started, can you give us some insight into what brought you to Zenput? 
The belief that continuing down the path that I was most passionate about was the right way to go. It's what I was looking for and when I began my interview process I saw just that in Zenput.
What's something you're the proudest of in the past year with Zenput?
The importance that's set around improvement, both at an external and internal level. Surely, quality products and top teams aren't built out of anywhere. It's hard work, consistency, and stopping to reflect on where one is and where you could be. That's the way I see Zenput today, looking to improve by hearing its customers and its own people. Analyzing the feedback that's coming and actually using it to impulse everything moving forward. 
What are your aspirations for year two with Zenput?

The way I see it, if I can improve my skills and grow in my position then that will ultimately help what Zenput is doing today. Being the best version of myself for both my team and our customers is right up there for me.
What's it like working for a company with employees all over the world?
I see it as an opportunity. We all have so much to bring to the table, with different backgrounds that can help generate different points of view. We also have quite a variety of customers around the world and possibly having a better understanding of it can help generate a better relationship with them. That's where having employees around the globe in different nations can be greatly beneficial. Offering a set of ideas and forms of communications that will most likely end up creating a better Zenput. 
What's your favorite thing about living and working in the Guadalajara (GDL) Area?
There's always a new experience to live through. And what do I mean by that? The GDL area has so many hidden gems that often leave you quite mind blown. Just dumbfounded on why you didn't know about a certain place before because it's just that great. By simply walking a few blocks in the center of the city you'll find so much you can't quite grasp when you're driving down the street. Anything from art museums, street vendors, amazingly designed buildings, delicious food spots, etc. Including a city that's so full of life in the nighttime. Often helping release all the stress that was built from a tough week.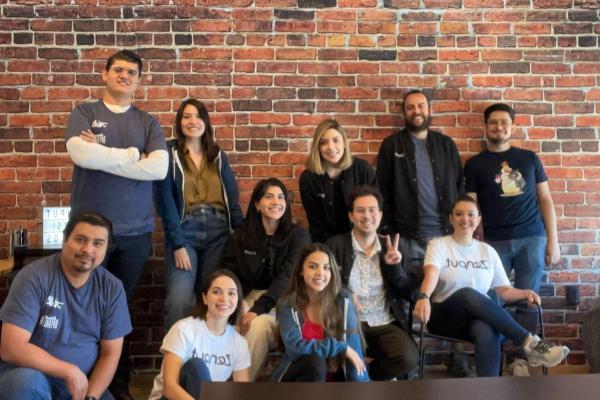 What do you like most about your role at Zenput? What about your team and department?
I like assuring that our customers have a successful kickoff, and essentially, preparing them to manage our amazing products can be quite rewarding. You're seen as a trustworthy advocate right from the get-go and this in a sense makes you want to keep improving day by day. Of course, having teammates who generally speaking have a similar take on things, makes a huge difference. This is the way I currently feel, motivated to also push myself internally because I know the rest of my team is doing the same. 
Later this year, Zenput turns 10 years old! Give us a glimpse into what you were up to in 2012.

Back then I was a goofy university student, juggling between my immaturity and those responsible tasks I still had to do.

What would you name your autobiography? 
Have Faith. It Will Be Ok.

We're all a bunch of foodies at Zenput, so would you rather go out to eat or cook, and why?

Give me delicious food. Period! :D Joking aside, I've always been a good eater so whether it's at home or out I'm ready to have a quick bite. 

At Zenput, we get to work with some of the world's top brands. If you had to choose one Zenput customer, whose menu you had to eat off of for the rest of your life, who would it be and why?
If that was the case I would have to say it's McDonald's hands down. Rather than just the food, there's actual nostalgia behind it. My mother and I moved to the U.S. when I was 4 and her first job was at a McDonald's. I remember staying in the play area until her shift was over and eating whatever she brought me during that time. It was me and her against the world and McDonald's gave her that initial support to keep us pressing on.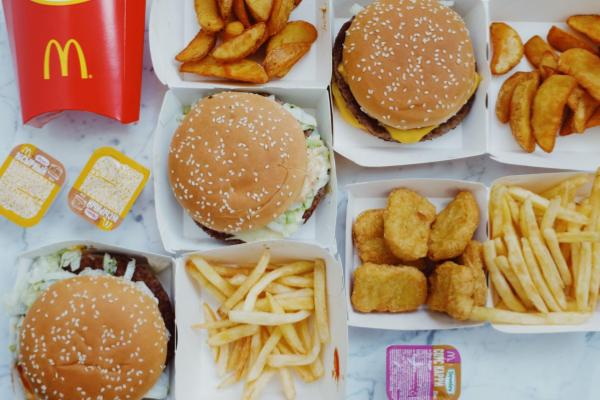 Thanks, José, for sharing your experience and helping us to know a little bit more about you, and your Zenput journey. If you're interested in joining our growing team, visit www.zenput.com/careers to view our open roles and apply today.