Meet the team behind your favorite OpsX platform. In this blog series, we'll showcase Zenput's culture from a variety of different perspectives - from those who've just joined recently, to those who've grown up with us through the years.
Next, we have Joy Ohler, who's sharing her experience with Zenput over the past 3 years. Joy started in 2019 as a Design Lead and recently was promoted to Creative Director. Joy is based out of Zenput's San Francisco office, and when she's not working, you can often find her in the kitchen cooking or baking, wandering outside in nature, or admiring amazing architecture in a built environment.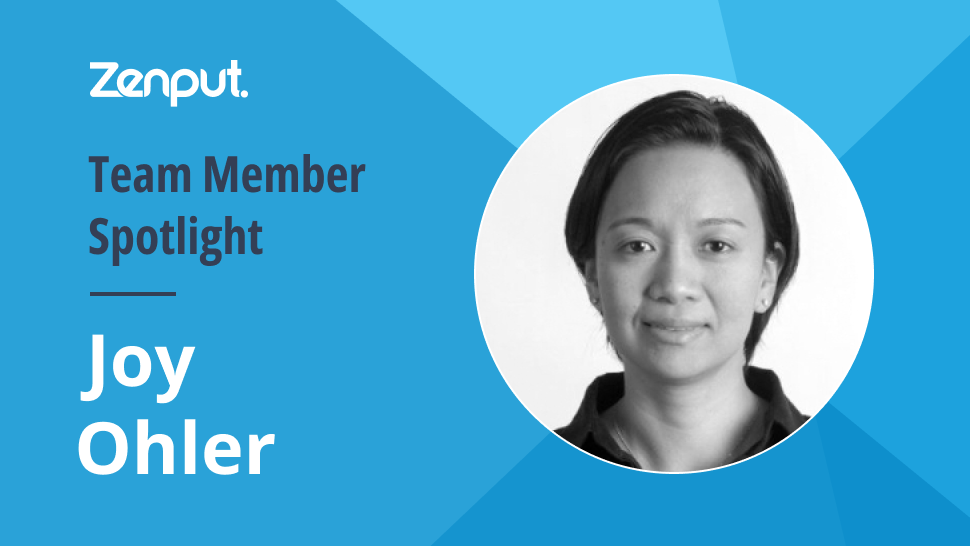 Happy 3-Year Zen-iversary! How have you evolved since starting with Zenput in 2019? 
When I started at Zenput, the first thing I had to adjust to and learn was the importance of working smarter and taking care of myself. Before Zenput, the industries or work environment I came from had a very different culture. Working hard and the number of hours you "worked" were valued more than anything. Here I accomplish more and have a life outside of work. 
At Zenput, I've become more confident with my decision-making. Here we are trusted, guided, and supported no matter what the outcome is. I used to be very hesitant about making a decision unless I was absolutely sure that it would work. At Zenput, it's okay to fail. Our leadership understands that not all our ideas will work, but it's always worth a try because the real value is in what we learn from trying.
A year or so into your role here at Zenput, the pandemic hit. What was that like for you?
To be honest, at first, like everyone else, it was daunting because nobody really knew what was going on and how to handle COVID-19. The industries we work with were hit hard; they had to re-think their operations. It was fulfilling to see how Zenput helped them be agile and succeed—from different levels of the organization, stores, to field, all the way to the folks at HQ. The efficiency, simplicity, and accuracy of data that our product brings to operations execution became more valuable than ever to our customers. We knew we could help the industry, and it was really cool to see how our different teams worked together to set up our product to offer Zenput for free. It was rewarding to be part of the team who made a difference in other people's businesses and lives.
Can you pick a favorite Zenput moment from the past 3 years? 

There are so many, our Friday Q&As are great, but if I have to boil it down to one specific moment, I think ZenFest 2022 (the company retreat) is my favorite. It's been two years since we've all been together in one place, and seeing how much we've grown while maintaining our culture was amazing. I have met a lot of Zenputters online through donut chats, but nothing beats being in person together.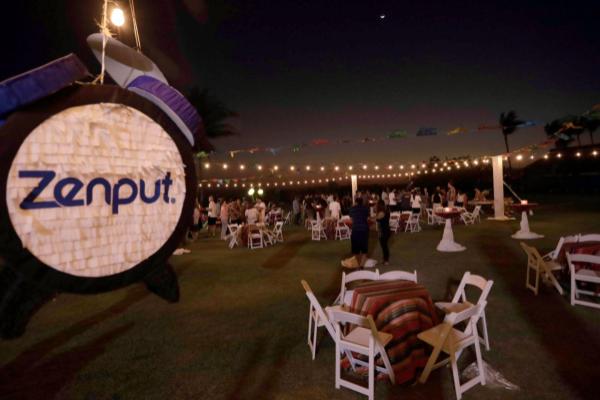 What's something you want to achieve in the next 3 years, personally or professionally?
Personally, I want to catch up on my list of places I'd like to visit since we had a 2-yr pause. I would love to go hiking in Patagonia and then visit Antarctica.
What do you like most about your role at Zenput and your team?

What I like the most about my role at Zenput is to work with our marketing team to come up with and bring our ideas to life, and know the impact we've made on the business. Once our marketing goals are set, we have the freedom to pretty much do anything we want. It's fun to try out new ways of communicating our brand and the value we bring to our customers.
What I like the most about the marketing team is that we never fail to support each other. Whether it's covering for someone who's going to be out, helping a team member reach their quarterly goals, or a last-minute request, anyone will make time for you. And of course, we know how to have fun.
What has been your favorite project to work on for Zenput thus far?
My favorite project so far was our virtual customer conference—OpsX'21. It was our first-ever customer conference, to be honest, we were not sure what to expect! We had great customer participation, both as speakers and attendees. It was great to see the community come together and share ideas on how they can improve operations execution using Zenput.  
What's your favorite thing about living and working in the San Francisco Area?

My favorite part about living and working in the Bay Area is the diversity—both in culture and the environment. I love how I can meet and be friends with people with different backgrounds and from different parts of the world. And of course, enjoy their cuisine. The proximity of nature to the city is great. One can enjoy the hustle and bustle of the city, hang out at the beach, or hike under the canopy of redwood trees all within 15 miles.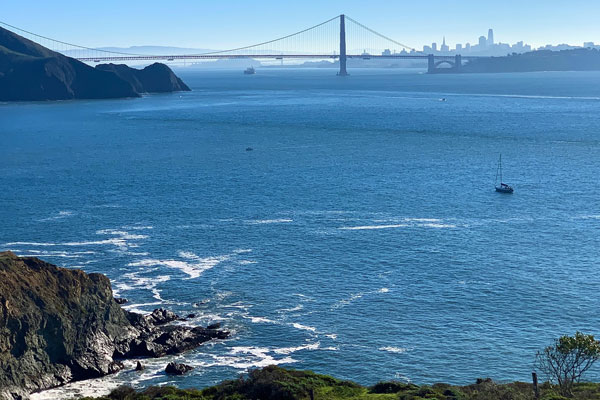 Later this year, Zenput turns 10 years old! Give us a glimpse into what you were up to in 2012.

In 2012, I was about to finish my degree and had just got a design position at a global wine company. I was living in a very different world where I designed wine labels and store display racks, and worried about light reflections on wine bottle photoshoots.

What would you name your autobiography?

Across the Pacific

At Zenput, we get to work with some of the world's top brands. If you had to choose one Zenput customer whose menu you had to eat off of for the rest of your life, who would it be and why?
If I'm ever limited to one Zenput customer's menu for life, I'd definitely choose Chipotle because I trust their quality standards in food preparation and the quality of their ingredients. There are endless combinations one can do with the ingredients they have, and I will never get tired of it.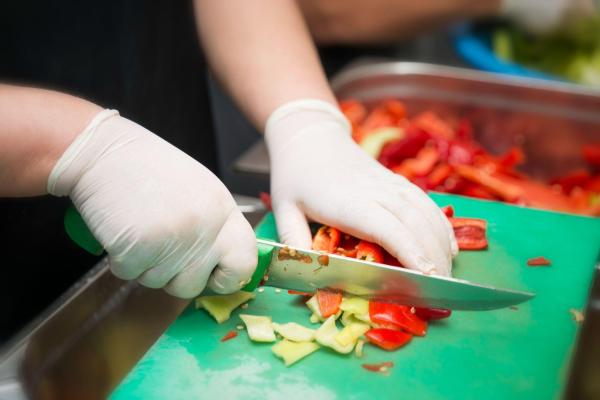 Thanks, Joy, for sharing your experience and helping us to know a little bit more about you, and your Zenput journey. If you're interested in joining our growing team, visit www.zenput.com/careers to view our open roles and apply today.