Meet the team behind your favorite OpsX platform. In this blog series, we'll showcase Zenput's culture from a variety of different perspectives - from those who've just joined recently, to those who've grown up with us through the years.
Next, we have Ram Nandagopal, who's sharing his experience about his first 60 days with Zenput. Ram started with Zenput earlier this year as a Customer Success Manager. In his role, he is responsible for the successful onboarding of new customers onto the Zenput platform, guiding them through the implementation process via project management and training. Ram is based out of Australia, and when he's not working, you can often find him at the gym, taking his dog out for a walk or gaming.

Welcome! We're so glad you're here. Can you give us some insight into what brought you to Zenput? 
Being a foodie myself, there was a natural inclination towards Zenput. But the Glassdoor reviews were a big driving factor coupled with customer feedback on G2, Capterra, etc. The products made sense, but it was more so the feedback that made the difference, and it was evident through my interactions during the interview process. 
How was your interview experience with Zenput? 
Honestly, the idea of being a fully remote employee was a bit weird initially, but the more people I met during the interview and the more information I was given, it started to make complete sense. Every Zenput employee I met through the interview process took their time to answer all and every question I had, which gave me the confidence to take the role. I especially loved the high level of transparency throughout the entire process.

As a new, fully-remote employee, how are you finding ways to meet and stay connected with your team and other Zenputters? What's your favorite thing about working remotely?

At Zenput, we have virtual coffee/donut meet-up sessions, which are so awesome. I like to bounce ideas off of teammates and colleagues, and so far, everyone has been great in giving me their time every week, even if it is for 15 mins, just to catch up via Zoom. Some of the Slack channels with Word Games and Pets are interesting, especially to meet people with similar interests.
My favorite thing about working remotely is the autonomy and trust that Zenput has, coupled with the opportunity to grow the market in this part of the world (Australia). I really love the experience of working with colleagues and customers in different parts of the world. 

What's it like working for a company with employees all over the world? 
As someone who is naturally curious, it has been awesome to virtually meet and work with people from different countries and different backgrounds. It has just not been about work, but the idea of randomly being paired up with one person every week for a virtual coffee/donut has been great to know people personally, and to learn about their country and the culture is refreshing. It has also given me the opportunity to understand how our customers and businesses operate in different parts of the world.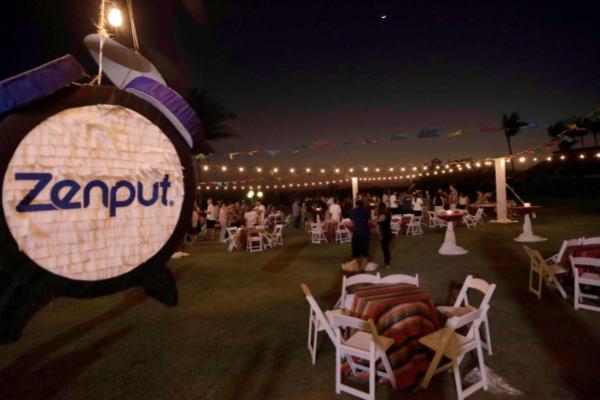 Even though it's only been about two months, what do you like most so far about your role as a Customer Success Manager, and working with the support team?

Everyone on the team has been awesome and willing to help and answer any and all the questions (this is coming from someone who asks a lot of questions). One of the things we do at Zenput is that we ask every employee to complete an 'operating manual' as part of our onboarding process so we can learn about what makes them tick. For example, some questions are: what are some honest, unfiltered things about you? Followed by what drives you nuts, and what are your quirks? I have been sharing this idea of the Operating Manual with a few people that I know! More companies should do this!
Later this year, Zenput turns 10 years old! Give us a glimpse into what you were up to in 2012.
Feels like a long time ago, but 2012 was the year I got my Permanent Residency in Australia 4 years after moving away from home, which was a big goal of mine!

What is a goal you've set for yourself this year?

Professionally, I wanted a new challenge, venture out of my comfort zone, and learn something new. Getting there with Zenput! Personally, I would love to travel again and visit a couple of new countries if I can. I'm already halfway there with the Zenfest company retreat in Mexico. 

If you had to pick a title for your autobiography, what would it be and why?

How to prove your doubters wrong

At Zenput, we get to work with some of the world's top brands. If you had to choose one Zenput customer, whose menu you had to eat off of for the rest of your life, who would it be and why?

This is a tough one! Probably Taco Bell or Chipotle. I really love Mexican food and can eat it almost every day.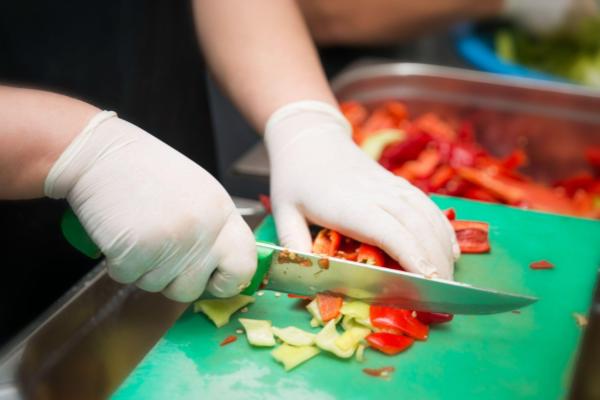 Last but not least, Zenput is continuing to grow. As a new hire, what advice would you give someone interested in working here?

If you are someone who likes a challenge and learning something new, especially in a market that is radically changing, Zenput is the place. The products and services do make a real difference in the world, and there is plenty of room for growth, if you are willing to take the plunge. Plus, this is a fun place to work.
Thanks, Ram, for sharing your experience and helping us to know a little bit more about you, and your Zenput journey so far. If you're interested in joining our growing team, visit www.zenput.com/careers to view our open roles and apply today.