Last year we hosted our first-ever customer conference, OpsX'21. This year - we're doing it again! OpsX'22 will connect 750+ customers from the Zenput community to improve operations execution on September 21 and 22, 2022.
Coming together to develop a sense of community with customers, and with each other, is a common goal shared by all. It's even our goal, too, here at Zenput, which is why we're hosting this annual gathering for the second year in a row.
While some of you may be familiar with the event, others may have only just heard of it – either way, we've got you covered. This blog will give you answers to commonly asked questions about OpsX'22 and a preview of what to expect.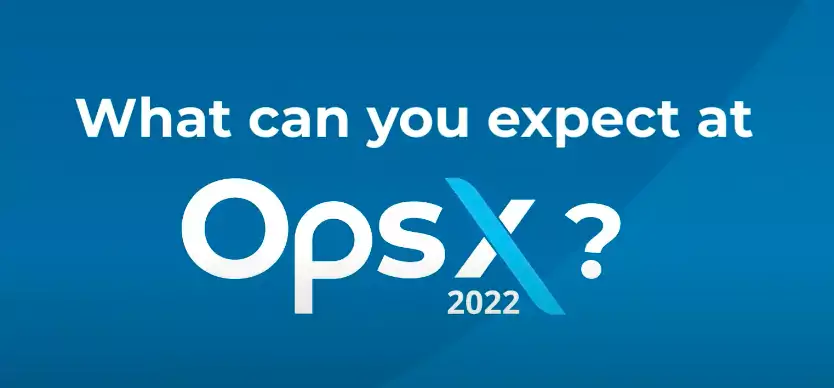 What is OpsX'22?
OpsX '22 is the virtual user conference that connects the Zenput community to improve operations execution. Taking place on September 21 and 22, 2022, this two-day event provides operations leaders from far and wide with the opportunity to network with industry experts and knowledge-share with peers. 
The goal of this event is to bring current Zenput customers together to share their experience and expertise, and even network a bit. Attendees will discover actionable ideas for navigating operational challenges across every location, while learning rapidly emerging best practices.


Who is OpsX'22 for? 
OpsX'22 is open to Zenput customers – from restaurants, convenience stores, and supermarkets, to small regional franchisees and internationally beloved brands.
Attendees will include everyone from operations leaders, to above-store managers, to office admins, with roles including directions of operations, food safety & QA, change and technology advisors, and more.
 
Is OpsX'22 free to attend?
Yes, OpsX'22 is free for Zenput customers to attend.
 
How can Zenput customers register for OpsX'22?
Zenput customers can register here: zenput.com/opsx22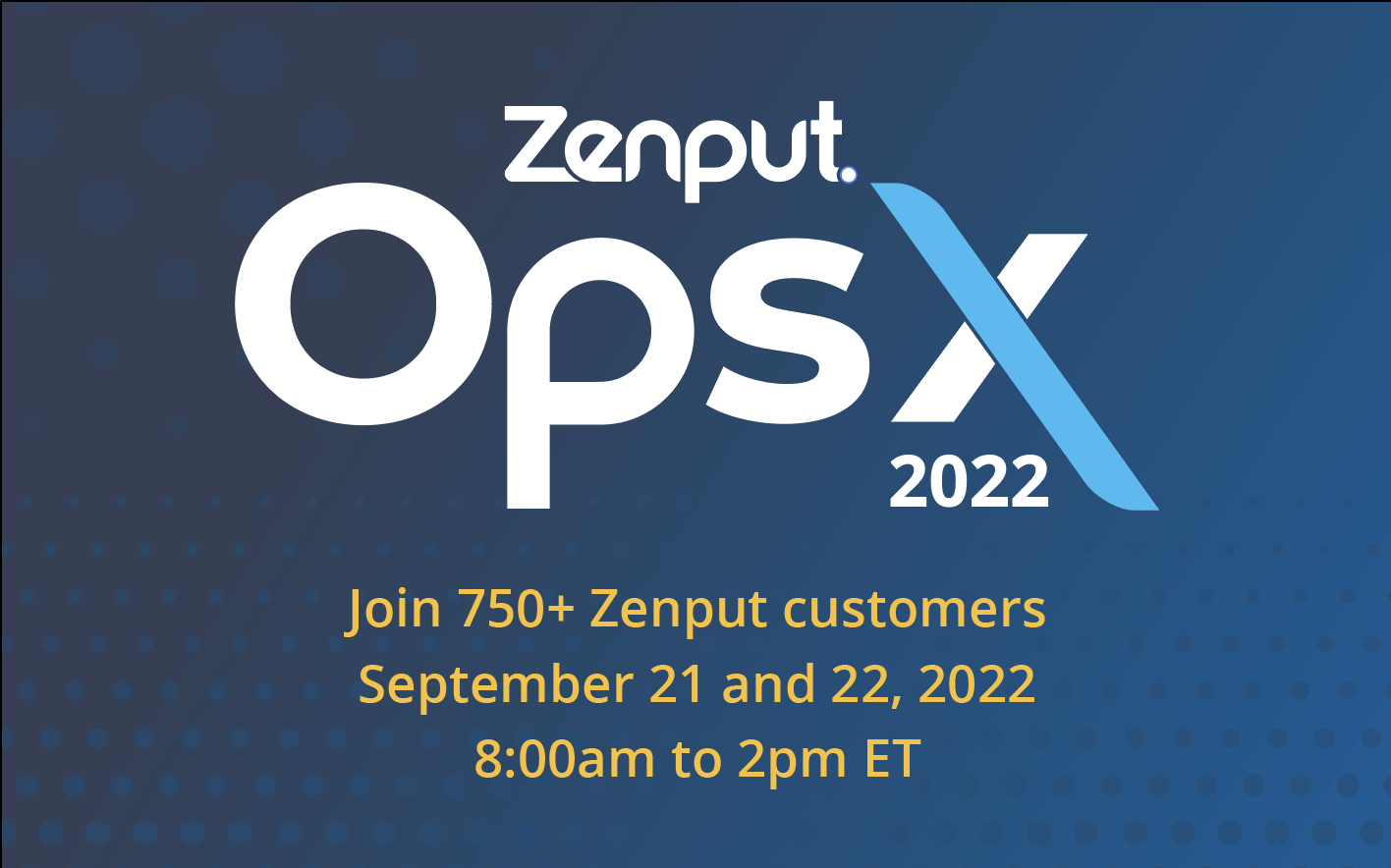 What can attendees expect to gain from OpsX'22?
Zenput customers, leaders, users, and advocates will learn and share:
What their peers are doing (successfully), the results they're seeing, and how to replicate them




 

Best practices and new ideas for leveraging Zenput for different processes and workflows – from daily tasks to food safety to weekly audits




 

Newly introduced and upcoming Zenput capabilities, and how to use new features effectively




 

Ideas and feedback with peers and the Zenput team to help influence the future of the platform
Where can we view sessions from OpsX'21? 
If you'd like to watch the OpsX'21 sessions again or if you missed us live last year, sessions are available on demand: www.zenput.com/opsx21
 
What does OpsX stand for? 
Operations execution (OpsX) refers to the work that is actually happening in stores, and how ops leaders make sure it's done really well. OpsX technology helps drive the productivity of employees in the field and in stores, and improves the consistency of work happening throughout the business. This is particularly difficult to achieve for multi-unit foodservice chains that operate across dozens, hundreds, or thousands of locations, especially as they open new locations and hire more staff.
Registration for OpsX'22 is open for Zenput customers. Zenput is committed to the specific needs of its growing community of leading operators and is on a mission to better position every operator for future success. Similar to how the brands we support relentlessly focus on their customers, we're doing the same. Hear from some of the world's best brands, and watch the video below for a glimpse into what you can expect: