The pandemic has highlighted the foodservice industry's lack of diversity, particularly in leadership positions. Recent pandemic-driven changes have resulted in major labor shortages and with it, new opportunities for people from every background to enter the food industry. It's an issue that can no longer be ignored, and the way the industry approaches the matter will have long-term impacts on business models and operations. 
The labor shortage has forced foodservice companies to consider the needs of job applicants and employees, many of which are turned off by jobs at businesses that aren't committed to diversity and inclusion. With the retirement of Baby Boomers and a heightened pressure for leadership diversity in the food industry, younger, more multicultural generations are entering the workforce with a preference to work at more inclusive companies. They see this as an indication of whether they will be valued, respected, and where there is equal opportunity to grow. On the other hand, employees who perceive employer bias are more likely to speak out against employers, withhold productive effort, and leave the company in less than a year for more inclusive environments. 

Innovative Ways to Find Workers 
Against this backdrop, foodservice companies have found innovative ways to hire and retain workers. Restaurant chain Denny's recently rolled out its 53-foot kitchen truck, not to serve food, but to embark on a nationwide hiring tour. Chipotle Mexican Grill has raised hourly wages, introduced referral bonuses, and is reportedly expanding employee debt-free educational degree options. McDonald's, meanwhile, is spending millions of dollars to help its franchisees pay workers more as well as piloting an emergency child care program. One McDonald's restaurant even gave away iPhones to workers who stayed six months, while another in Florida offered $50 to anyone who came in for a job interview.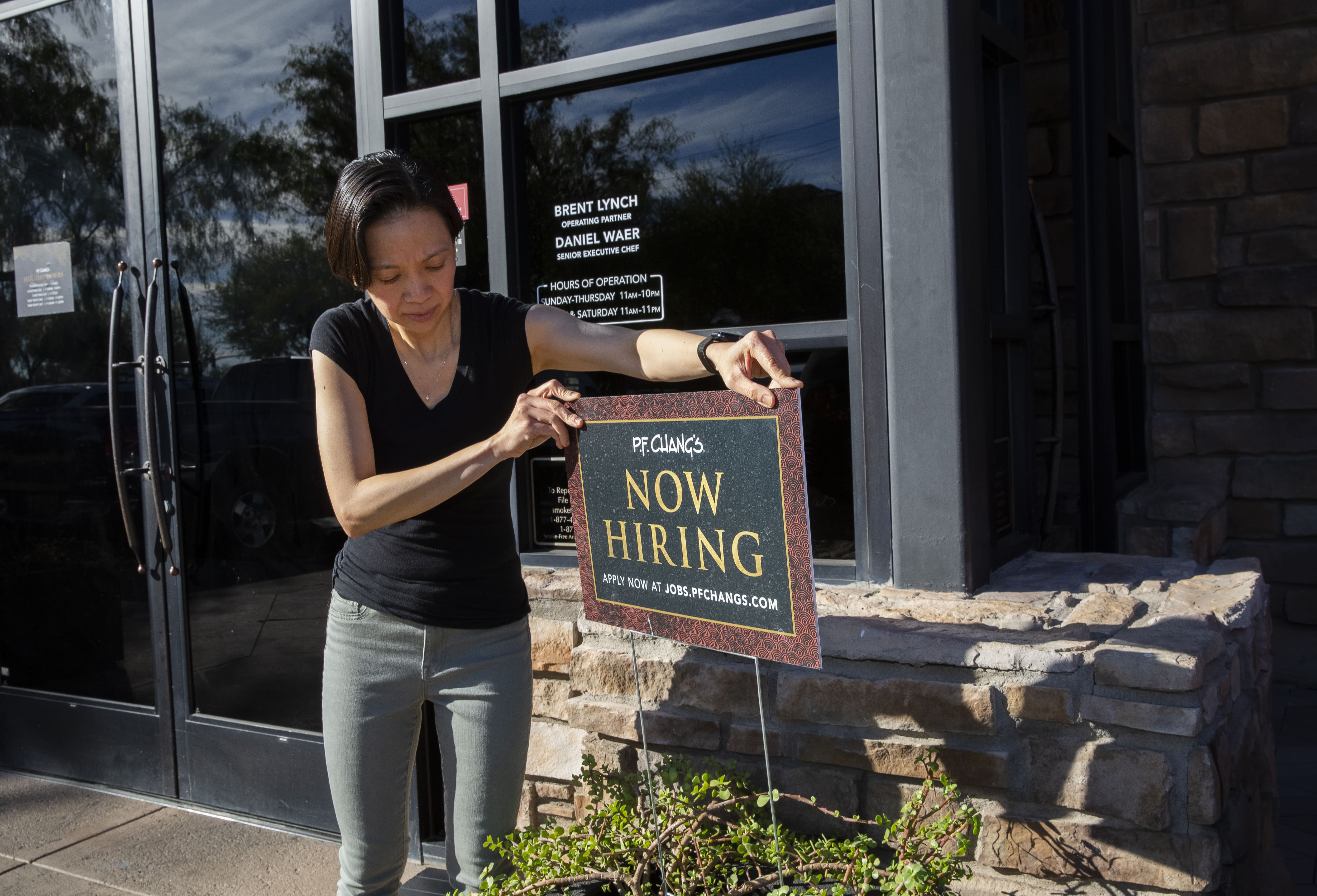 The Post-Hire Experience Is Just as Important
What happens after hiring someone is just as – if not more – important as the recruitment process. A commitment to inclusion and belonging is foundational to being termed an "Opportunity Employer." Without a strong culture, effective practices may fall short. Ensuring employees have channels to voice opinions and offer feedback, are empowered to speak out against bias and racism in the workplace, and feel connected to the company's purpose are but a few ways this culture can be developed.
Diversity in senior leadership positions will trickle down throughout the organization. Employees notice leaders who recognize and sponsor talent different from themselves. An effective way for executives to commit to diversity in the food industry and maintain employee engagement is to get management to see diversity, equity, and inclusion as a priority.
 
Elevating Execution with Diverse Teams
Diversity in the foodservice industry facilitates a better understanding of consumer needs, and fosters fair treatment of employees from all backgrounds. When employees are respected and appreciated, it boosts productivity, loyalty, and creativity, resulting in improved customer service. 
By diversifying their teams, businesses have found that they can expand their reach into new markets with an increased understanding of varied customer needs and decreased levels of perceived employee and consumer bias. 
As a market leader in elevating team execution in the foodservice sector, Zenput is committed to the ongoing success of this industry. Zenput has developed and evolved tech solutions to simplify and automate functions that can reduce costly mistakes, save time, money, and administrative labor requirements. Learn more about unlocking efficiencies and job satisfaction in multi-unit operations in The Operator's Guide to Productivity in a Short Staffed World.