While ghost kitchens, skeleton crews, and pumpkin spice promotions may sound like something straight out of Hocus Pocus, as a multi-unit operator you know that these terms aren't only related to Halloween. And while the thought of operating a ghost kitchen with a skeleton crew while offering a pumpkin spice promotion may sound like a nightmare, we've outlined how operators can use each of them to their advantage. To get into the spirit - yep, pun intended - we've compiled three blog posts below that can help operators face their fears. 
Ghost Kitchens and Automation  
According to some estimates, ghost kitchens could become a $1 trillion global market by 2030. As discussed in our 2021 Restaurant Ops Report, a quarter of operators started using third-party ghost kitchens amid the pandemic, and 61% said they plan to move more production to off-site facilities. However, successfully transitioning to a ghost kitchen model can prove a challenge.
Ghost kitchen operators need to ensure that every aspect of day-to-day management fits the vision of the overall enterprise. Vital, yet often overlooked, elements to running a successful ghost kitchen include audits, food safety practices, quality assurance, corrective action, labor management, and effective communication. By automating these functions through tech applications, operators will reduce business costs, increase efficiency, improve accountability, enhance customer satisfaction, and establish brand standards.
Read the full article to learn how automation is helping operators mitigate operational complexities and better leverage ghost kitchens as part of their overall operation.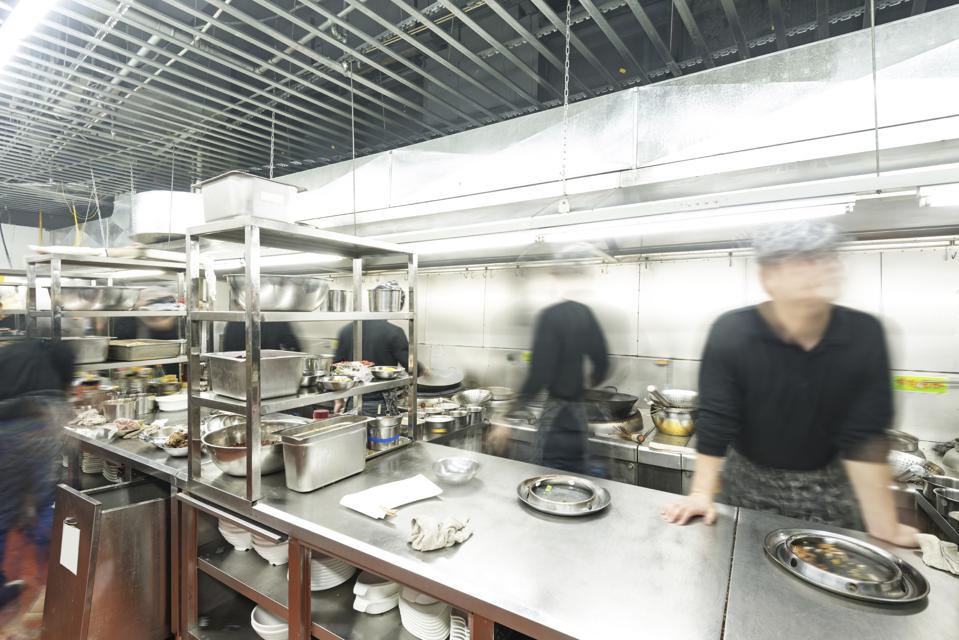 Highly Productive Skeleton Crews
Just as operators regain their footing, supermarkets, convenience stores, and restaurant chains find themselves facing the toughest staffing crunch in years. The result is that operators not only have fewer applicants for open roles but are also forced to put a heavier workload on the crew that does show up for each shift. Addressing today's staffing challenge means not only coming up with ways to bring in new labor/talent, but optimizing operations to keep business moving and growing with the resources you have today

​​Against this backdrop, technology is easing the pressure to make a meaningful difference. Read the full article to find out how Zenput customers are using our platform to take the edge off the dip in applications and to build a competitive advantage longer-term.
Maximizing Spooky Seasonal Offerings 
The most popular of all Fall-themed flavors is pumpkin spice, and you can find it everywhere from Dunkin' Donuts and Starbucks to Wawa and Sheetz. The question for these retailers is no longer whether or not customers want Fall-themed foods and products --  it's whether or not they can deliver on customer expectations.

Limited Time Offers (LTOs) can be like starting a new relationship. It's exciting and unknown territory—and frankly a bit scary. Multi-unit operators regularly launch LTOs, seasonal offerings, and other promotions to drum up attention for their brand and keep foot traffic high. But the success of these initiatives ultimately depends on each store's participation and ability to act on it—placing signage, training employees, and being ready the day the promotion begins.

If you've made the commitment to an LTO, you want to make it work in your favor. If executed correctly, that purchase from a one-time offer can turn into a year-round loyal customer. LTOs present a unique opportunity to test the nimbleness of your business's ability to execute. Read the full article to learn how Zenput's mobile software solution can help with in-store preparedness and execution.
No matter which aspect of OpsX or new initiative you're focusing on, make sure you take your customers into consideration and gauge what will really be a treat for them. Download The Zenput Guide to Agile Operations Execution to learn how to quickly turn new strategies and procedures into the right actions across all your locations. This guide gives you the tools to take immediate action around public health & food safety initiatives, brand standards, marketing promotions, and more.