If you're wondering what Zenput is or have a colleague that's asked you about us, you've come to the right place. While some of you know us well, others may have only just heard of us – either way, we've got you covered. 
In this blog we'll give you answers to common questions we receive, how the platform works, and lots more to help you understand what Zenput is, what Zenput does, how Zenput works, and who uses Zenput.
TL;DR: we work with multi-unit restaurant, convenience store, and supermarket operators to change how work gets done to help make every meal a safe meal.
Q: What is Zenput? 
A: Zenput is operations execution software that drives quality and productivity for multi-unit brands in the foodservice industry. 
Every time you go out to eat, you want food that tastes good and is safely prepared, a clean environment, and quality service. Creating that consistent experience is at the core of how Zenput is used to ensure work is done correctly, and on time every day in every store to keep business moving and growing.
Operations execution (OpsX) refers to the work that is actually happening in stores, and how ops leaders make sure it's done really well. OpsX technology helps drive the productivity of employees in the field and in stores, and improve the consistency of work happening throughout the business. This is particularly difficult to achieve for multi-unit foodservice chains that operate across dozens, hundreds, or thousands of locations, especially as they open new locations and hire more staff. 
As a company, Zenput was founded in 2012 with a vision to make every meal, a safe meal with a mission of helping empower our customers to drive quality execution every day, in every store. The team working toward that vision and mission has grown to 130+ Zenputters across our hybrid workforce - with offices in San Francisco, CA (HQ), Atlanta, GA, and Guadalajara, MX, and remotely-based employees.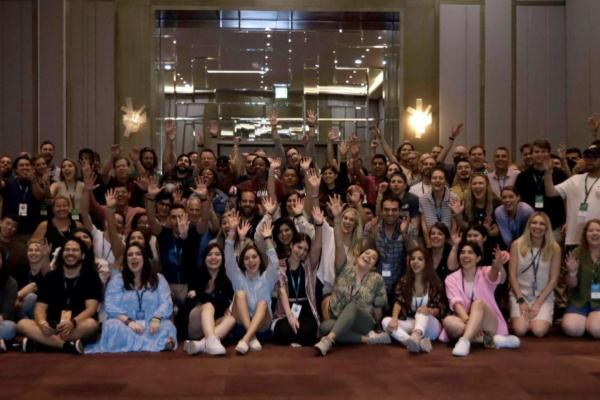 Q: What does Zenput do?
A: As the source of truth for multi-unit operations and food safety, Zenput provides remote visibility into day-to-day store operations and performance trends, from anywhere.

For restaurant, retail, and other multi-unit operators, the operational blueprints that worked in the past are no longer a fit for the new realities facing the ever-changing industry today. Operators are far removed from day-to-day operations at the store level, where performance and compliance matter the most. 
Operators using outdated processes will quickly come to realize:
Adapting quickly to change is hard

They lack visibility into day-to-day quality and performance

It is unclear where to focus on improving 


 
That is where Zenput comes in.
Through automating operating procedures, food safety, and public health protocols, Zenput turns strategy into action faster and equips teams to deliver on it. Zenput offers better visibility into store operations and better accountability for essential tasks. Meanwhile, Zenput helps employees be more efficient and accurate, as this infographic demonstrates time savings and quality improvements. 
Zenput enables multi-unit operators to: 
Communicate quickly and effectively

. Boost operational agility by quickly deploying strategic initiatives, important announcements, and procedural updates – and ensure that stores align with them.


 

Ensure quality execution in every store

. Equip your teams with the tools needed to operate at a higher level and more productively, with clear visibility for management into the work being done.


 

Improve the business by focusing on what matters sooner.

With real-time insights into what's happening in your stores, ops leaders identify and address operation-wide issues earlier and unlock opportunities to grow the business.


 
Q: How does Zenput work?
A: Zenput automates how operating procedures and key initiatives are rolled out, tracked, and enforced.
Zenput's software and equipment help operators elevate the execution of food safety compliance, deliver on brand standard expectations, and roll out training initiatives. Zenput eliminates the need for pen and paper to track food safety, task lists, and audits. The digital interface allows crucial procedures to be input and consolidated into one place. Zenput will enable operators to have more visibility and oversight into each store and to increase accountability from those stores.
The core capabilities of Zenput software enable employees at the store and field levels to submit and monitor daily checklists, product quality photos, and temperature checks for food products digitally. Operations leaders can schedule recurring and ad hoc work to stores that will be automatically assigned to employees. Operators can verify if tasks are being completed in every store, and they can get a better understanding of the quality of the work being done. Meanwhile, users gain visibility into real-time reports for each store, district, or operation-wide.

Additionally, the Zenput Connected Store is a suite of IoT solutions that automates important tasks, captures data, and improves execution against all of your critical operating procedures. These solutions are: 
Zenput Temp Monitoring:

Zenput connects to sensor devices to automate temperature checks and alert you instantly if food or equipment goes out of range. Operators can better protect their inventory and customers and more effectively monitor temperatures (historically and in real-time) across the operation.


 

Zenput Labels:

Improve the consistency and accuracy of food preparation labeling. The Zenput Labels mobile app allows each store to easily print food prep labels with automatically calculated expiration dates and times for each product.


 

Bluetooth Thermometer Sync:

Automatically log temperatures from Bluetooth thermometers into Zenput forms for faster and more accurate temperature checks.
Q: Who uses Zenput?
A: Zenput is used by the world's top multi-unit foodservice operators.
Zenput is the top-ranked operations execution software platform for multi-unit restaurants, convenience stores, and supermarkets. Customers, including Domino's, Chipotle, P.F. Changs, Taco Bell, Five Guys, Global Partners, Smart & Final, and KFC, rely on Zenput every day in 60,000 locations across 100+ countries to ensure critical tasks, food safety protocols, and operating procedures are done correctly, and on time. Watch how Chipotle uses Zenput to improve operations across 2,600 restaurants.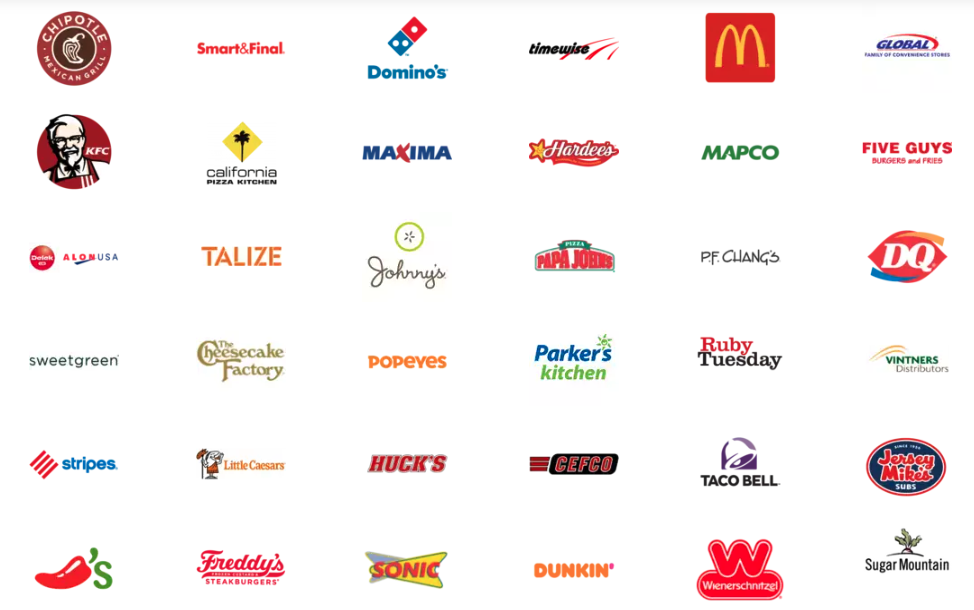 Q: What global issues is Zenput helping to solve? 
A: Food safety, food waste, and incorporating eco-friendly practices into foodservice operations every day.

At Zenput, we work with thousands of foodservice operators to help eliminate food waste and bolster food safety standards – not only to optimize employee behavior and eliminate paper-based processes, but also to automate key aspects of food preparation, such as food prep labeling, temperature monitoring, and thermometer syncing, to help improve safety and reduce waste.
By using Zenput, operators can heighten their level of execution, benefiting both the company and their customers. Zenput helps stores manage food safety, helping customers, and even store employees, stay safe every day. Meanwhile, Zenput's ability to help reduce labor hours spent on essential tasks means that employees have more time to focus on giving customers a great experience. 
Zenput helps operators ensure compliance, mitigate risks, maintain a consistent brand, and increase visibility and accountability, all while decreasing operational costs.
 
Q: What's the story behind Zenput? 
A: Zenput was founded by CEO Vladik Rikhter and John Mills in 2012. They recognized an opportunity to improve how restaurants and retail companies operate and created Zenput.

Vlad and John realized that inputting information into checklists, food safety logs, and other traditionally pen and paper processes does not have to be painful; rather, the input of information should be simple and easy, hence- Zenput. Through better visibility and accountability, operations could become more efficient and ultimately successful, positively impacting each brand and its customers. 
 
Q: What's next for Zenput? 
A: Zenput + CrunchTime: Unlocking Efficiencies for Restaurant Operators Amid Post-Pandemic Dining Landscape

Exciting news - we're joining forces with CrunchTime to provide one-stop, best-in-breed technology to help restaurant and other food service operators make timely, fact-based decisions that reduce food and beverage costs, drive labor efficiencies, and better manage the quality and consistency of their operations. This winning combination will help operators of multiple locations improve performance and the guest experience—just as restaurants grapple with a new, post-pandemic dining landscape. 
The combined company serves over 500 brands operating in excess of 100,000 locations in over 100 countries, with a number of joint customers, including P.F. Chang's, Five Guys, The Cheesecake Factory, and Sweetgreen. Read the full press release here.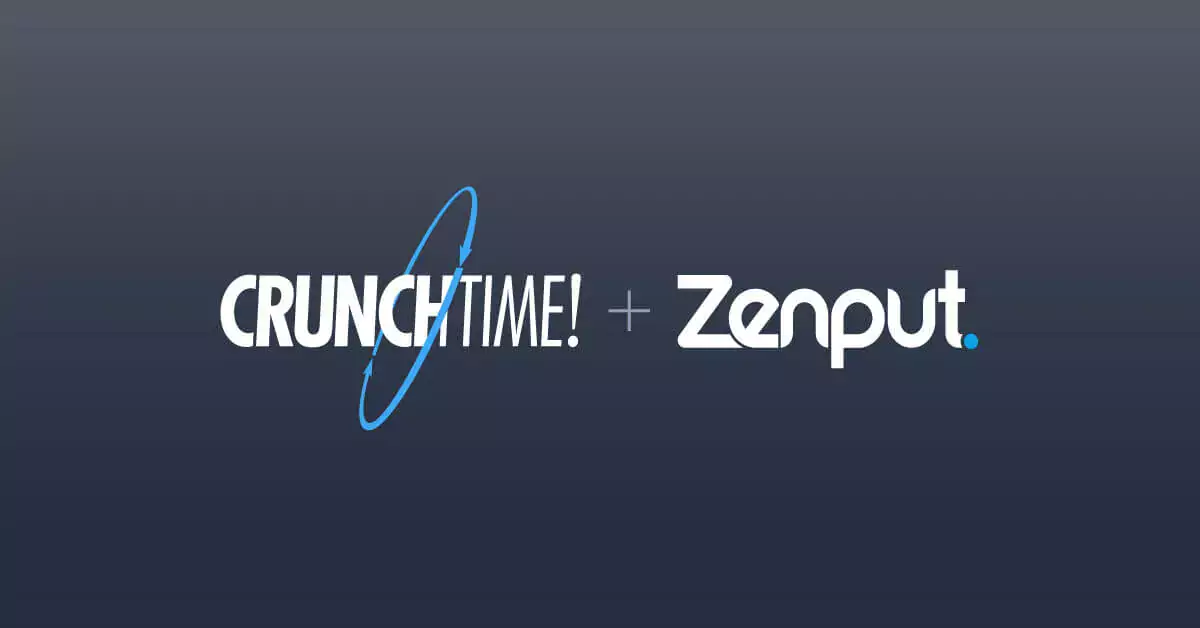 Ultimately, the meaning of Zenput is something different for everyone, depending on their current needs. Zenput offers solutions to issues caused by outdated processes and helps connect each store in an operation to create a cohesive experience across the brand. From temp monitoring, digital checklists, and training at the store level to increased visibility, problem management, and insights into trends at a field level, Zenput helps brands to be their best. 
So, what is Zenput? Your key to operational excellence.
Watch the Zenput Overview Video to learn more.