As we're just a few days away from 2022, (yeah, we can't believe it, either), we wanted to take the opportunity to reflect. To take a look back - and ahead - at the state and vision of operations execution (OpsX). Our customers and the rest of the industry have had to contend with more change in the last 18+ months than they probably have in the last 18 years. Over the last 12 months, daily activities completed per store increased by 150%. Approximately 1.5 billion questions have been answered through Zenput to date.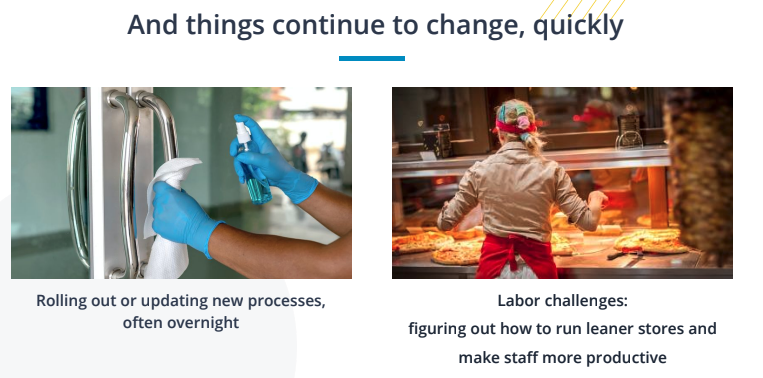 No matter what next year has in store, Zenput is committed to better-position every operator for future success, in 2022, and beyond. We're constantly listening to our customers to influence and build what comes next, and the platform will continue to grow and evolve to keep serving the specific needs of our growing community of leading operators. Earlier this year, we brought together that growing community of leading operators to learn, connect, and meet - virtually, of course.
Zenput OpsX'21 was the inaugural gathering of Zenput customers, leaders, users, and advocates; the coming together of a community of operations leaders to share best practices, new ideas, and learn from one another. Before we close the door on 2021, we're sharing an excerpt from the OpsX'21 keynote session from our CEO, Vlad, that puts in perspective how much things have changed in just the last few years, the state of OpsX today, and the vision for how foodservice operations – and the technology that supports it – will continue to evolve:
"When we started the company back in ~2012, the iPhone was barely 6 years old. Many of us had a smartphone, some of us still called it a Blackberry.  In our world, at the time, the standard was still manually driven paperwork - lots of binders, lots of sheets that were being filled out on a regular basis.

But over the last decade, things have started to look a little bit different - corporate and franchisees have grown a lot larger by consolidation and acquisition across the board. Field teams are being asked to do more than ever before, where they might have been managing 4 or 5 locations now it's trending towards 7 or 8 in some cases 10 or 11.

However, if all of that change wasn't enough, in came 2020... The regulations and rules were changing on a weekly basis, across different states and countries. What you needed to do, how you needed to do it - you needed to adapt your operations faster than you would ever before - arguably more than the previous 30 years combined.

It required rolling out and updating new processes as they came in but it also came with a significant amount of labor challenges that amounted not just last year but that we're still seeing today. And those changes have us reinforcing the way that we need to look at our business, and what we need to be doing differently, on a regular basis.

That's where we've come from and I want to take you to where we are today. We've grown into a relatively large community over the course of the last (nearly) 10 years, we've got 750+ customers that manage over 60,000+ locations in 100+ countries around the globe, in nearly 26 different languages.

In the last ~12-18 months, we've nearly doubled the amount of Zenput employees in the company, we've tripled the number of people that are working on our product to keep delivering value to our customers, and the number of folks that are spending time speaking with you trying to better understand where we can keep driving value and spending time with you to make sure you're getting the most out of the platform.

Now we've gotten to this point today by relentlessly focusing on ops execution and that's important - that's who we work with, that's what we do - but as the great Kobe Bryant once said the job's not finished. We're just getting started and we've got to get a lot of work done.

You may have seen that we announced a Series C raising 27 million dollars to give us additional firepower to keep delivering great value. Our vision is to work together with all of our customers to ensure that every meal is a safe meal and our mission is to empower our customers to drive quality execution every day in every store. We know that you want to deliver that great consistent experience to the consumer, and we want to make sure that we're the backbone of it.

I'm looking forward to growing along with our customers over the next few years, and, remember that more than anything else we're spending our time listening to what's most important to you and making sure we're driving in the right direction."
You can view all of the OpsX'21 sessions, including Vlad's keynote, here.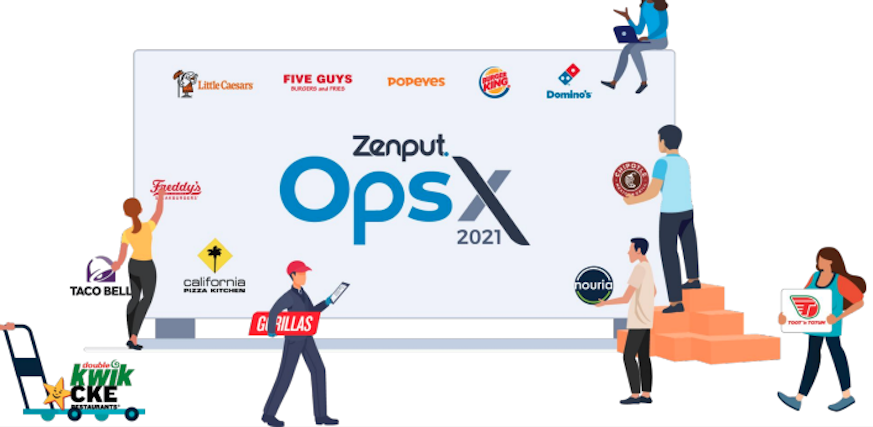 As we say farewell to 2021, here's a quick look back at some of Zenput's highlights and milestones from this year:

To see what Zenput has in store for the new year, follow us on LinkedIn: www.linkedin.com/company/zenput Cheers to a happy, healthy, and prosperous 2022 filled with joy and success. See you next year!