In supermarket and grocery store operations execution, if your store is clean and the food quality is good, then business is probably good. But you know better than anyone that achieving this every day in every location is a lot harder than it sounds.
We call this operations execution, or OpsX. Store operations execution is about deploying new strategies across every location quickly and effectively; it's automating work where possible while equipping staff to do work really well on time every day; it's tracking compliance from anywhere and using data to identify opportunities for improvement. 
OpsX refers to the work that is actually happening in stores and how ops leaders do their part to make sure it's done really well. We've compiled a comprehensive list to help you improve store operations execution – from A-to-Z – by using technology or updating your strategies for how work gets done. 
A: Audits
Digitally capturing important data such as quality compliance photos, temperature readings, and stock control through mobile audits can save time, reduce administrative processes, improve accuracy, and enable your field, FBC, or audit teams to automatically assign corrective actions, and simplify strategic reporting, and ensure follow-up at the store level.
B: Brand Standards
Brand standards are developed to give every store guidance to help unify the operation and create consistently great customer experiences. By deploying repeatable tasks and audits, best practice instructions, and other standards of work across the operation, employees are equipped to do their jobs well and help deliver your brand promise. 
C: Compliance
How do you know if any one of your stores or departments are in compliance with certain procedures at any given point? Do you get updates on a weekly, bi-weekly, monthly basis? Compliance is something leaders should be able to oversee daily, if not on a real-time basis, especially when the stakes are high in areas such as food safety. OpsX technology helps grocery stores stay compliant by giving ops leaders alerts if work isn't completed on time or done a certain way, and gives leaders the ability to see reports from anywhere that show if and when work has been done. 
D: Digital Checklists
Using digital checklists helps prioritize employee functions and ensures compliance with legal and food safety standards. This data helps identify improper food handling and preparation practices, poor hygiene, and unsatisfactory facilities. It allows staff to make corrections as they work through the list to ensure operational standards are met before shifts start and reports are submitted.
E: Employee Wellbeing
Implementing technology to track health screening data automatically offers instant alerts, real-time data access, and accurate wellness reports. These can address operation-wide issues before they become serious problems. If poor health trends persist in certain stores, managers can recalibrate hygiene standards and augment store cleanliness processes.
F: Food Safety
Using digital management systems allows for on-point monitoring of food safety hazards and ensures controls are in place. Automating food safety procedures streamline sanitization measures and flag potential hazards.
G: Growth
Business growth involves steering resources towards the success of ground-level teams and setting them up for quality operations performance. Digital solutions can provide data and insights that help you prioritize and make business decisions faster – what are the most common problems or issues across all of your locations, which stores are performing better, and why and how can that be repeated elsewhere.
H: Human Resources
Digital HR solutions make it easy for multi-unit operators to submit forms and information instantly from any device and provide one place to track onboarding, offboarding, training, leave, and incidents. HR departments can track submissions and compliance across all stores with detailed reporting and receive alerts for submissions or delays of critical information.
I: Incident Management
Mobile incident management solutions offer instant access to incident management guidance and forms. Incident reports can therefore be submitted immediately with important details and photos to head office. Stores should be equipped to act quickly and document everything to prevent incidences from going unreported or delaying resolutions that risk litigation and reputational damage.
J: Job Satisfaction
OpsX software equips teams to feel good about their jobs by streamlining task assignments and cutting down on mundane, repetitive activities that are both time-consuming and bothersome. It clarifies expectations, lessens the likelihood of mistakes, simplifies training and communication, and boosts retention rates by making employees feel supported while reinforcing that they are part of an innovative company.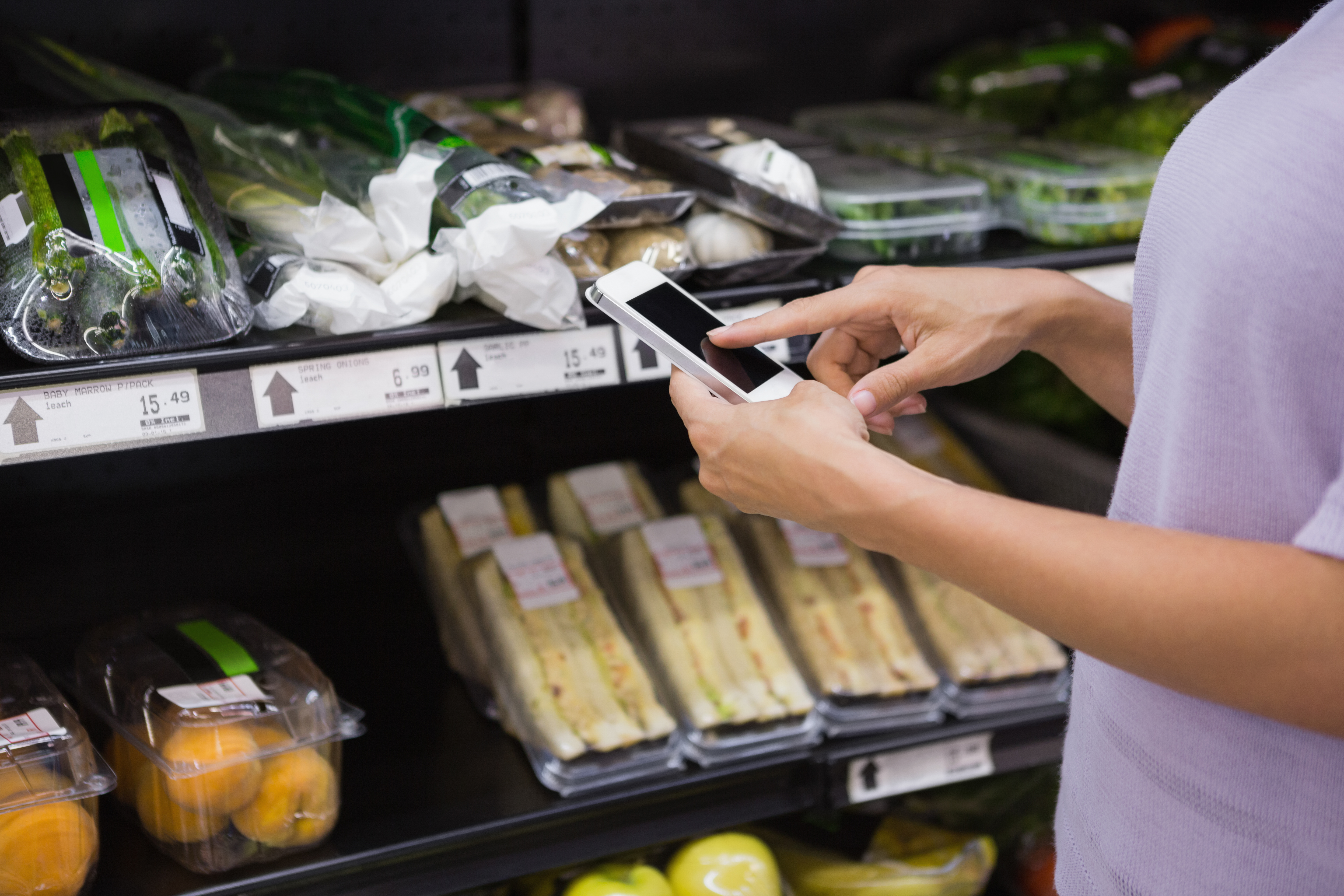 K: Kitchens
More and more grocery stores are moving into offering onsite, ready-to-consume options—sandwiches, sushi, salads, and more. Unless sourced from outside, this requires a kitchen operation on-location at the grocery store, and with kitchens come necessary kitchen quality standards. Mobile tools allow management to keep an eye on grocery store kitchens and make sure they stay up to standard.
L: Labeling
Digital food labeling can automate critical steps in the labeling process, including the automatic calculation of expiration dates and product identification. This improves accuracy, food safety compliance and saves time.
M: Marketing
Digital ops solutions allow multi-location stores to prepare and seamlessly run promotions by automatically assigning tasks, implementing training and signage protocols, and digitally tracking progress with photos.
N: New Software
Implementing digital operations software solutions has numerous benefits, including increased productivity, consistency, and quality. It improves performance visibility across locations and ensures enhanced customer experiences.
O: Online Ordering
Technology has become integral in managing grocery operations, with apps being used to track and manage store operations execution activities. Online and mobile ordering systems help streamline stock requirements, meet customer demands, and reduce waiting times as efficiency is improved.
P: Productivity
Where do your store employees spend a lot of their time every day? Maximizing productivity is about shortening time spent on tasks where possible (or automating them) and using that time on the most important priority work. Digitizing important tasks can help employees prioritize work and save time. Automating tasks, such as food and equipment temperature checks, or food prep labeling, can not only make teams more productive but eliminate many instances of human error.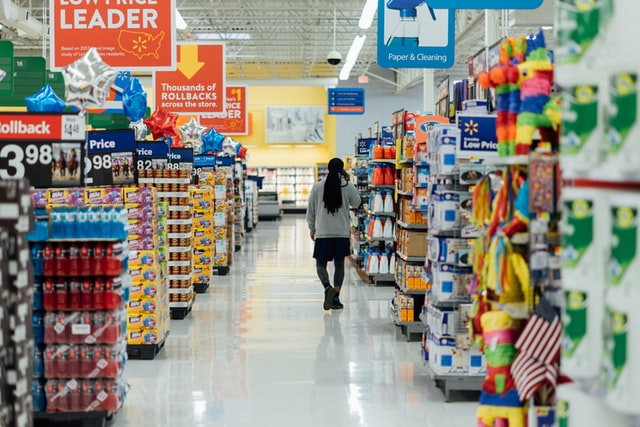 Q: Quality
Improve grocery operations quality with mobile tools that allow instant maintenance requests, scheduled quality control feedback with images, and on-demand store cleanliness reports. Established standards are only useful if they're being enforced. Mobile tools allow you to do virtual floor inspections, temperature checks, inventory audits, handle maintenance requests, and more, no matter where you are. This ensures that your locations are always operating at quality standards.
R: Reporting
Integrated reporting technology allows operations leaders to gain real-time and accumulated insights anytime, anywhere on mobile or digital dashboards. Automated reports save time and paperwork, reduce manual errors, increase accuracy and decrease the time required for compiling and approving reports.
S: Strategy
With the access of accumulated reporting, operations leaders can gain data-driven insights into store operations execution performance, recurring problems, and draw comparisons across regions to make strategic decisions for growth and prioritize opportunities for improvement.
T: Temp Monitoring
Storing food at the right temperature is a vital aspect of food safety. Avoid human and mechanical errors resulting in unnecessary product and financial losses by automating temperature monitoring. Integrated tech tools automatically log freezer temperatures, makelines, and walk-in coolers at regular intervals, and are accessible from a mobile device anywhere in real-time.
U: Updates
Use digital tech solutions to launch critical updates, send important announcements and mobile push notifications to selected departments or across locations. This can ensure effective and immediate action to adhere to brand standards, food safety protocols, and updated operational and marketing strategies.
V: Visibility
Mobile tech solutions allow ops managers to gain real-time visibility into grocery operations and performance regardless of location or time. You can't physically be everywhere at once, but with the right tech tools you'll at least never be left out of the loop. Armed with the right resources to identify potential issues, management can get a head start on these concerns before they morph into full-blown crises. A macro view also allows management to track broader historical trends in the company and assess what may need extra attention or improvement to encourage growth rather than hinder it.
W: Work Assignments
Using task management solutions allows managers to centrally assign, track, and report on recurring and ad-hoc work across every location. This enhances productivity and work quality.
X: eXcellence
Investments in OpsX initiatives and the technology that enables them are key to gaining visibility. Improve operational excellence by comparing scores, completion rates, and performance indicators to identify top performers and coaching opportunities with instantly available reports and specs.
Y: Your partner in operations execution is...
Z: Zenput
Grocery operators are using Zenput's innovative and expert tech solutions to launch, communicate, and ensure the execution of critical areas like brand standards, food safety, marketing promotions, and more.
With automatic alerts, scheduled task allocation, fast digital form completion, and digital temperature, quality, inventory tracking, along with real-time updates, your grocery operation can be almost instantly transformed.
Zenput's tech solutions can easily be integrated with other systems and require minimal training. Book a Zenput demo today and revolutionize your grocery operations.