As mentioned in a previous post, we like food a lot here at Zenput. From our mission and vision of making every meal safe by empowering our customers to drive quality execution every day, to one of our main core values: Be Hungry, to our very own Zenput cooking challenge - it's pretty clear we're a bunch of self-proclaimed foodies and proud of it.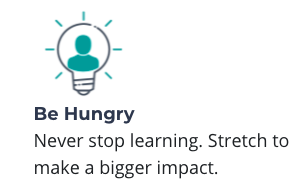 We strive to build and maintain a strong culture across our hybrid workforce -- with our San Francisco, Atlanta, and Guadalajara teams, and our remote employees -- in a way that allows our teams to stay strong and connected, whether in an office or while working from home — even if that happens to be the kitchen table, where many of us have found ourselves working since the onset of the pandemic 18+ months ago. But over the last few weeks, we challenged our employees to use their kitchen tables for their intended purpose and have fun doing it: Zenput's 2021 Cooking Challenge!
Challenge Rules
Step 1: Cook up something that uses at least 5 of the following ingredients:
Why these ingredients? The answer is two-fold. First, Zenput employees, both current and new hires, were sent an "All Cooked Up" Mouth tasting box in lieu of a traditional in-person end-of-the-year gathering amid the pandemic. As indicated earlier, we are all food-fanatics (so much so that we have our very own Slack channel dedicated to it), so this was a way to fill the void of a traditional get-together while all being able to unwrap (really, unbox) the same experience collectively, even while apart. 

Second, all of the ingredients you see in the tasting box in the photos are made by small businesses. We know how hard it's been on small businesses the past year and a half, and this was a great way for us to show our support. According to Mouth, this gift box is curated with phenomenal artisanal upgrades on pantry faithfuls. It's packed with everything from a seedy mustard that pops in your mouth, saffron-infused pasta, and a fruity olive oil to boozy maple syrup,  hot honey, and the savory umami bomb of black garlic sea salt - also, a few dinner game-changers such as spicy Korean BBQ sauce and small-batch harissa.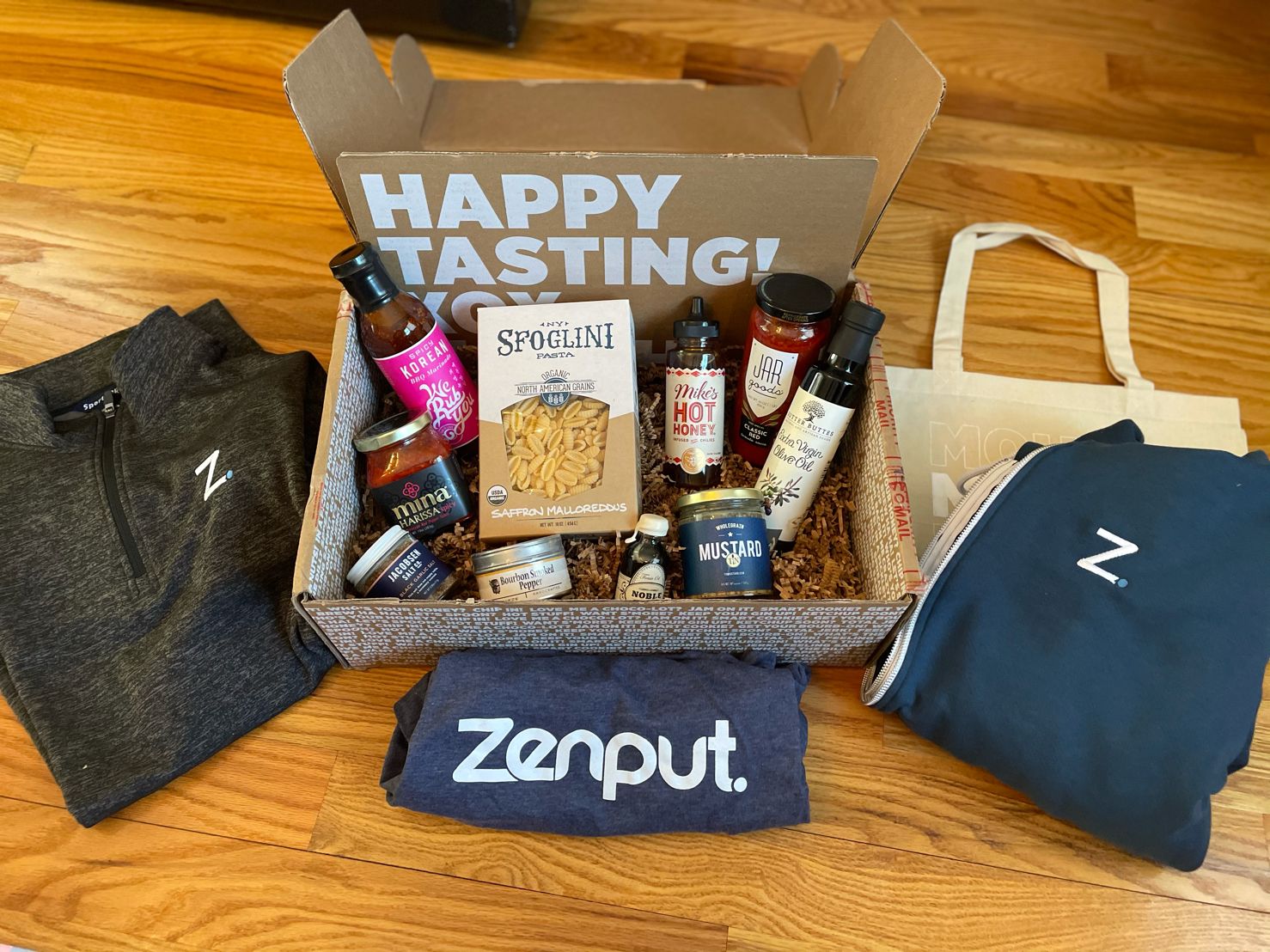 Step 2: Post a picture with the name of what you've made (and the recipe) to our specially-designated food challenge Slack channel. Once everything is submitted, a winner will be named and will receive a year's worth of bragging rights, which means a lot in a company with so many great chefs!  
Zenput's Top Chef 
We're pumped that our employees enjoyed participating in the challenge and provided us with enough recipe-inspo to keep us full until next year's challenge! 
Without further ado, we proudly present our winner and runner-up. The winner: Joy Ohler, Zenput's Marketing Design Lead, stole the show with her BBQ Moco Loco pictured below and ended up using every ingredient in the box between what she cooked and a cocktail recipe that she came up with!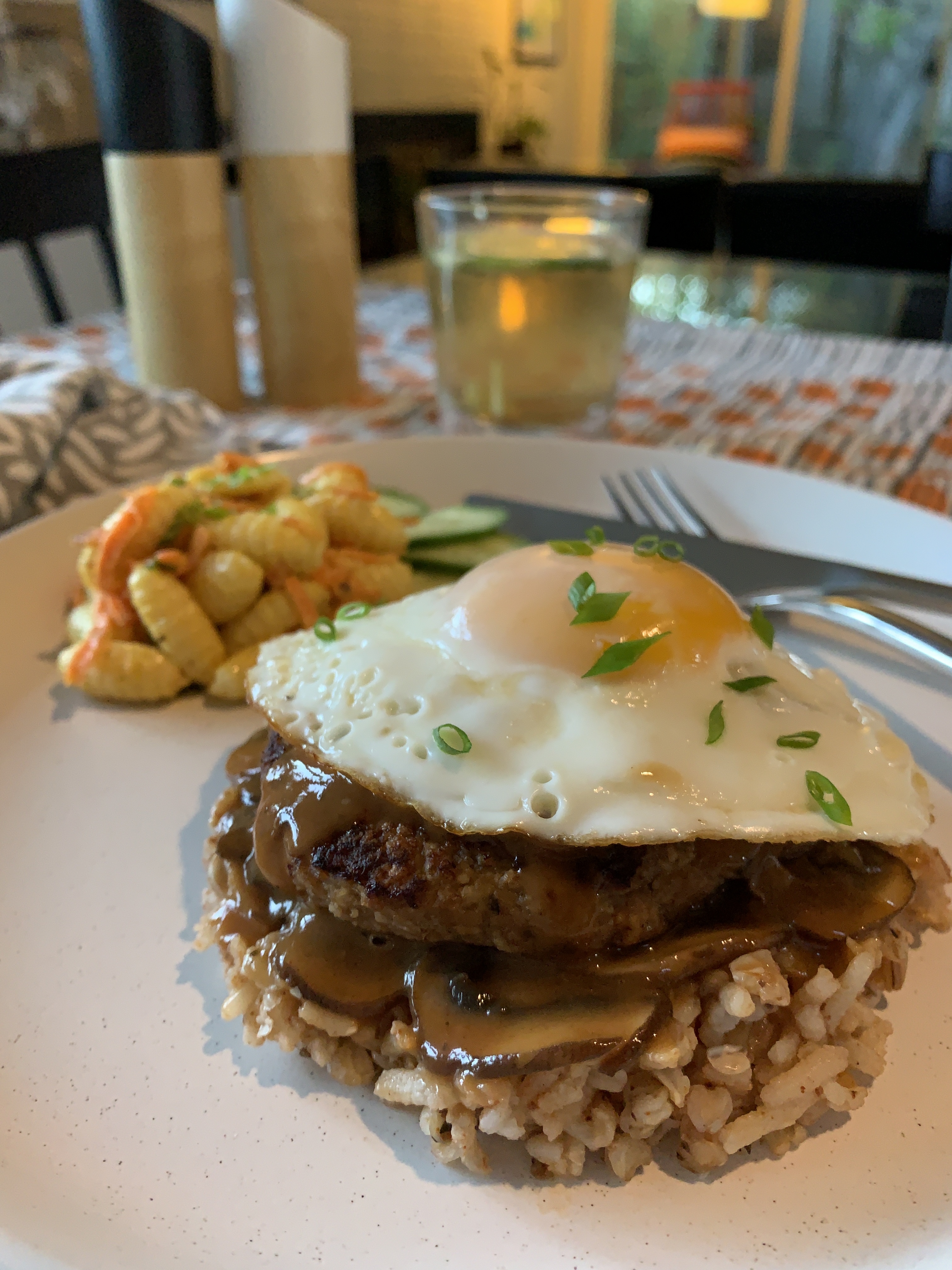 Joy's BBQ Loco Moco Recipe: 
Harissa Burger:
2 tbsp

harissa

1 tbsp

olive oil

16 oz 85/15 ground beef

2 cremini mushrooms finely chopped

1 tbsp panko bread crumbs

1 tsp soy sauce

bourbon smoked pepper


 

Mix all ingredients except for the pepper and form patties, about 5oz each 

Grind the pepper on each side of the patties 

Use wax paper to keep the patties separated 

Refrigerate until ready to grill

Black Garlic-Tomato Rice:
1 cup Jasmin Rice

1.5 tsp

black garlic salt

.5 cup

red pasta sauce

1.5 cup water


 

Combine all the ingredients and cook for 20 minutes

Check and make sure all the liquid are absorbed and fluff with a fork

BBQ Gravy:
4 cremini mushrooms, sliced thin

1/4 cup

BBQ Sauce

2 tbsp butter

2 tbsp AP flour

water to adjust the thickness


 

Brown the mushroom in butter

Add the flour, mix well and cook for about 2 minutes

Add water, 1 tablespoon at a time while mixing the roux to avoid clumping

Once the consistency is similar to a thick sauce, add the BBQ sauce and simmer for additional 5 minutes stirring occasionally

Hawaiian Macaroni Salad:
8 oz.

dry

pasta

(half pasta box)

1/4 cup shredded carrots

2 tsp apple cider vinegar

1 tsp

wholegrain mustard

2 tsp

hot honey

1 tbsp milk

1/2 cup mayonnaise

salt and pepper to taste


 

Cook pasta according to package directions, drain, transfer to mixing bowl

Pour apple cider vinegar over the top, add the carrot. Stir, let it cool slightly

In a separate bowl, whisk mayo, hot honey, whole grain mustard, and milk 

Add mayo mixture to the macaroni, season with salt and pepper to taste

To Serve: Place the cooked rice on a plate, ladle some gravy, place the burger, add more gravy on top of the burger, then top with a sunny side up egg. Put a scoop of the macaroni salad on the side. Garnish with fresh herbs. 
Bonus! Ginger-Lime Spritz:
1 tbsp Ginger - Julienne

2 tbsp

maple syrup

2 tbsp water

Lime
Mix everything in a small saucepan

Simmer for 5 mins then let it cool

Take 2 tsp of the ginger-maple syrup, including some ginger in a chilled old fashioned glass

Add lime juice from 1/4 of a lime

Pour sparkling water and gently mix

Garnish with a slice of lime

As for our runner-up, we have David Karel, Zenput's Chief Marketing Officer, and his legendary Big Green Egg Pizza.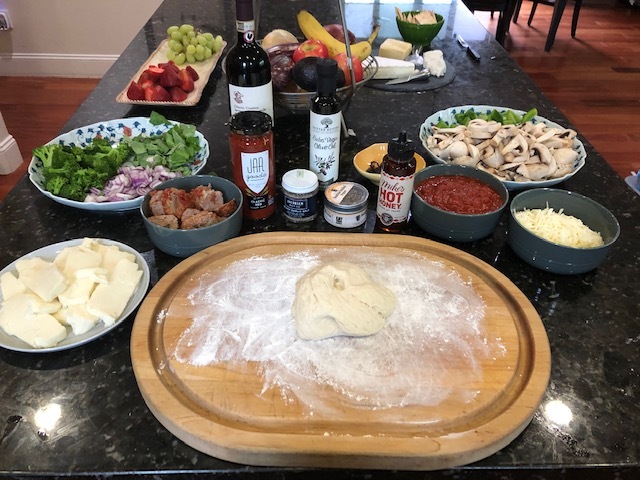 Dave K's Legendary BGE Pizza Using 5 contest ingredients*
Ingredients
*Mike's Hot Honey (1.5 tbs)

*Bourbon smoked pepper (½ tsp)

*Black garlic salt (½ tsp)

*Jarred red pasta sauce (3 oz)

*Extra virgin olive oil

Fresh basil

Sliced Mozzarella


 

Pizza dough

Extra virgin olive oil  

Water 

Sugar 

Dried instant yeast  

Bread flour  

Salt


 

Meatballs

Ground beef (2 pounds)

Ricotta cheese (1 cup)

Eggs (2)

Bread crumbs (½ cup)

Chopped fresh parsley (¼ cup)

Salt (2 tsp)

Crushed red pepper flakes (¼ tsp)


 

Homemade sauce for meatballs

Olive oil

Chopped fresh garlic (3 cloves)

Chopped onion (just half of medium onion)

Crushed tomatoes (28 oz can)

Tomato sauce (28 oz can)

Tomato paste (1 Tbs)

Salt (to taste)

Pepper (to taste)

Crushed red pepper (BIG pinch)

Bay leaf (1)

Instructions:
1. Prepare the dough: Mix water, sugar, yeast first.  Then add flour, salt, and olive oil.  After kneading, place in a greased covered bowl to rise
2. Prepare the sauce for the meatballs
Warm-up olive oil in a large pot under medium-high heat

Add garlic and onion, stirring frequently (2-3 minutes)

Add crushed tomatoes, canned tomato sauce, tomato paste, salt, pepper, crushed red pepper, and bay leaf, and bring just up to a boil, then reduce heat to low/simmer for 30 minutes (or longer, while you prepare the meatballs)

3. Roast the meatballs
Preheat oven to 450 F and coat a baking dish with olive oil

Combine ground beef, eggs, parsley, ricotta, salt, crushed pepper flakes in a bowl, stir by hand until ingredients thoroughly blended

Roll-out meatballs and place in baking dish

Roast for 20 minutes

Remove meatballs from oven, draining excess fat from baking dish

Add tomato sauce to baking dish until meatballs mostly covered

Cook meatballs for another 15 minutes

4. Fire up the Big Green Egg!
Preheat the BGE to a temp of 600 degrees.  You'll need to use the convEGGtor (legs down) and a pizza stone which you'll want to place in the BGE just after the fire catches so that they are warming up along with the grill.

5. Assemble your pizza
Hand stretch the pizza dough into your desired shape - circle-ish for us

Spread with a spoon the jarred pasta sauce onto the dough, keeping away from the edges

Layout slices of mozzarella cheese and generous amounts of fresh basil

Add sliced meatballs to the za

Drissel  Mike's hot honey over the mozzarella

Sprinkle bourbon smoked pepper and black garlic salt over pizza 

Drissel extra virgin olive oil over pizza

6. Cook your Pizza!
Load the pizza onto the middle of the pizza stone in your BGE, wait 9 minutes...remove...and enjoy this legendary pizza!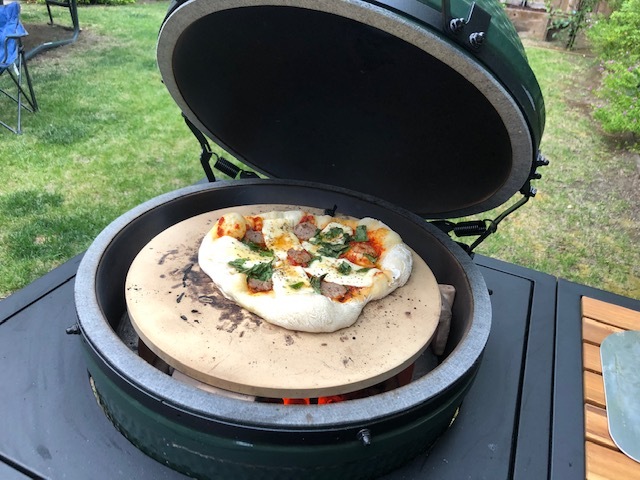 Congratulations to Joy and Dave! Aside from reaping the benefits of a year's worth of bragging rights, we've enlisted Joy to help with all future menu planning at all company retreats going forward (jokingly, but may really bring this to fruition). And thank you to all participants who whipped up some fantastic and creative dishes, including BBQ ribs, filet mignon, Thai shrimp noodles, stuffed pineapple, pasta carbonara, spicy harissa dip, and hazelnut date basil cauliflower.

As a team we stay hungry - not only to have fun in the kitchen but also to reshape what's possible for our customers - some of the world's top brands. We're hiring - join us for our next cooking challenge and on our journey to help our customers achieve operational excellence across their business. To learn more, visit www.zenput.com/careers.